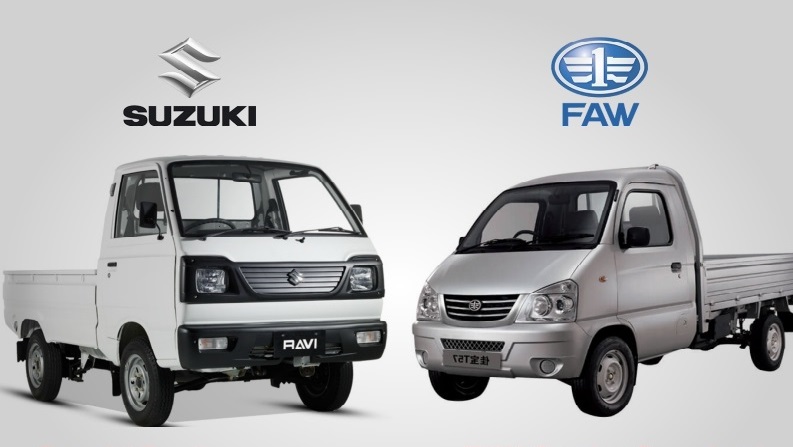 FAW Carrier VS Suzuki Ravi – Is Carrier Worth an Extra 80k?
Suzuki Ravi, which is the seventh generation of the long-running Suzuki Carry has been ruling the Kei truck segment of our market for over thirty-five years. Its only real competition came into existence only four years ago when FAW rolled out their Carrier to take on Ravi. Despite FAW Carrier's availability in Pakistan, Ravi has been producing impressive sales figures partly thanks to subsequent Government projects like the "Apna Rozgar Scheme."
Have a Look: A Brief Comparison: Suzuki Cultus Vs FAW V2
In this article, we will look at the distinguishing factors between the current two stakeholders of the small truck segment of Pakistani market. Doing so we will also find out whether or not the FAW Carrier is worth the PKR 80,000 more than Suzuki Ravi.
So what comes under the hood/seat of the two? 

Under the seat of Suzuki Ravi, you will find a relatively new 0.8-liter straight three EFI engine which produces a total of 37 horsepower and 62-Nm of torque. The power goes to Ravi's wheels via a modest 4-speed manual gearbox.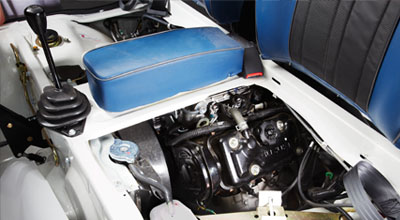 FAW Carrier, however, has a full fledged 1.0-liter EFI engine which gives out about 60% more power than Ravi; 59 HP to be exact. As with the power output, the torque produced too is 50% more than that of Ravi topping out at 84-Nm. As far as the transmission of FAW Carrier is concerned, it comes with a 5-speed manual.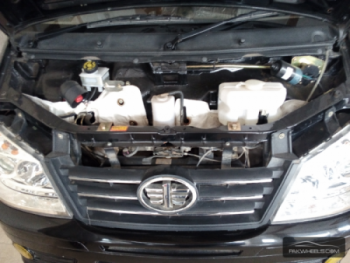 Dimensions and Loading Capacity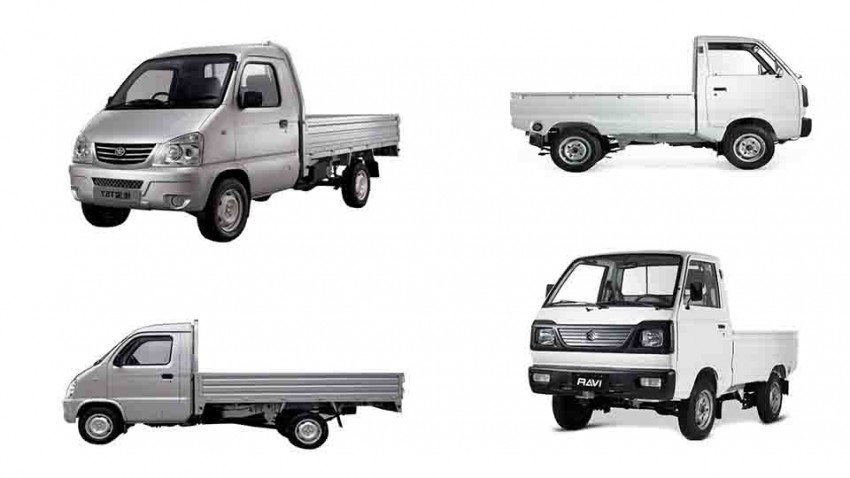 The previous category elaborated the performance aspects of both the trucks in which FAW Carrier took a fair lead. Moving on since we are talking about two commercial vehicles, the dimensions and loading capacity are factors which hold great significance in our equation.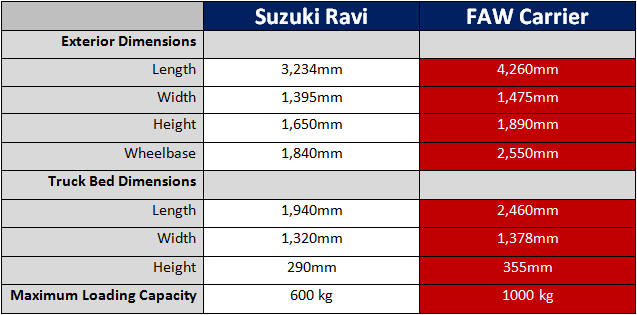 Regarding exterior dimensions, FAW Carrier makes Ravi look like its scaled model as it is over 1000-mm longer, 80-mm wider and 240-mm higher than Ravi along with having a whopping 710-mm longer wheelbase. Truck bed size which is dependent on the exterior measurements is no different, so I'll simply move on to the loading capacity of the two a determinant which holds immense commercial value. As expected thanks to a more powerful engine Carrier can carry up to 67% more load than Ravi by having a loading capacity of 1.0-ton as opposed to Ravi's 0.6-ton.
Also Read: All That FAW Can Offer: A Pakistani Auto Consumer's Expectations From FAW
Basic Features and Interior

As with every vehicle comparison, there is a need to discuss the features and equipment found on the two cars being compared. In this case, as both are commercial vehicles one of them being over three decades old, there is not much left to talk about.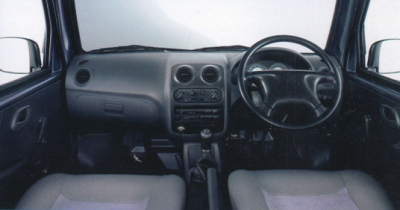 Keeping up with the continuing trend since the start of the comparison, Carrier again outclasses its opponent as it comes with standard equipment like the front disk brakes, fog lights, heater and AM/FM Radio.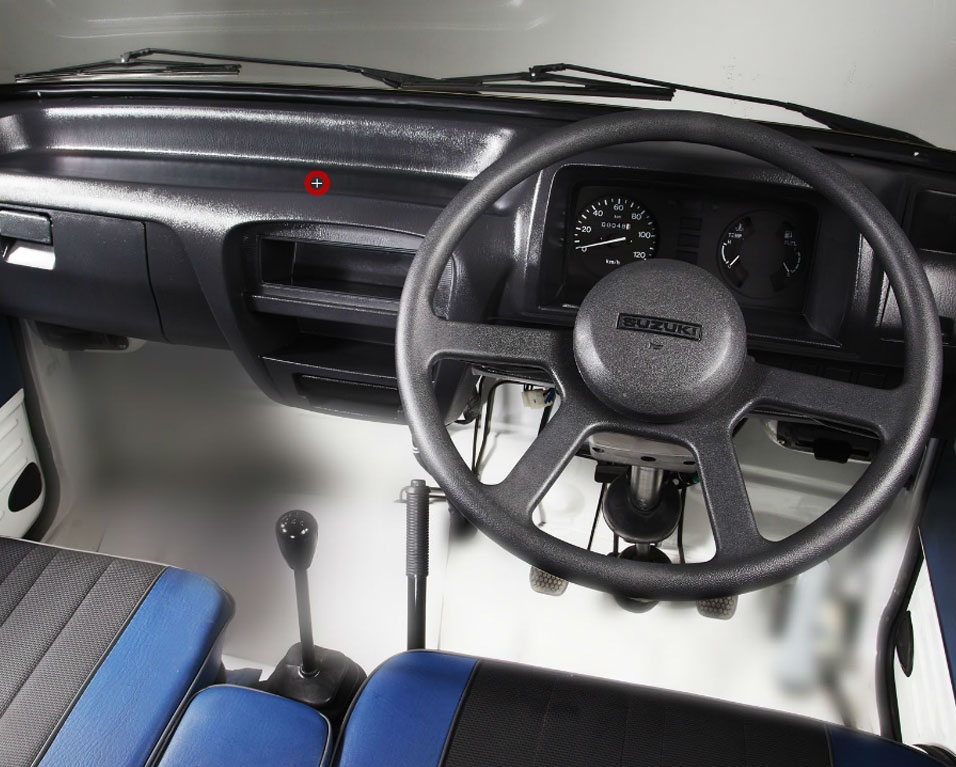 Ravi, on the other hand, sticks with the standard features found in the cars from the twentieth century as it goes on to ditch basic stuff like trip/RPM meters in its information cluster and guarantees a freezing ride in winters by leaving out heater too!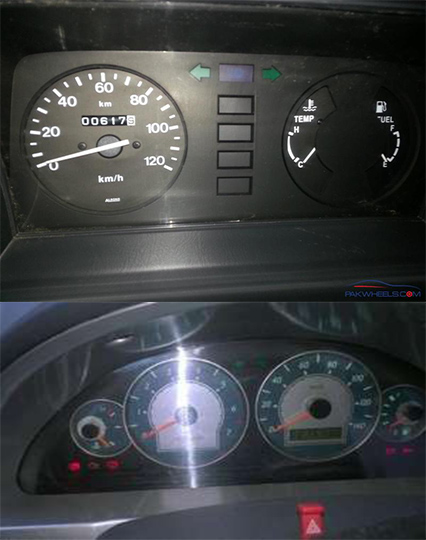 Pricing and Commercial Viability


FAW Carrier is way better than Suzuki Ravi in almost every corner be it the on board equipment, engine specifications or loading capacity. Which is why in my "Case A" where cargo capacity holds great value for the business, FAW Carrier turns out to be a whopping PKR 4.4 million more feasible than Suzuki Ravi if a job requires picking up 12 tonnes of cargo.

On the other hand, pricing also plays a significant role in the feasibility of a commercial vehicle since commercial vehicles are often bought through bulk purchases at times over hundred units are acquired in a single order. This wholesale kind of a concept turns a mere difference of PKR 80,000 to PKR 8 million in the case of hundred units. As displayed in my Case B where the number of trucks is a priority, Suzuki Ravi turns out to be a more viable choice than Carrier.

Technically speaking, Carrier is worth every penny of the additional PKR 80,000 you spend, but only if buying more units is the case for you, Ravi may turn out to be a more viable choice.
Read More: FAW X-PV Review: A Solid Contender To Suzuki Bolan