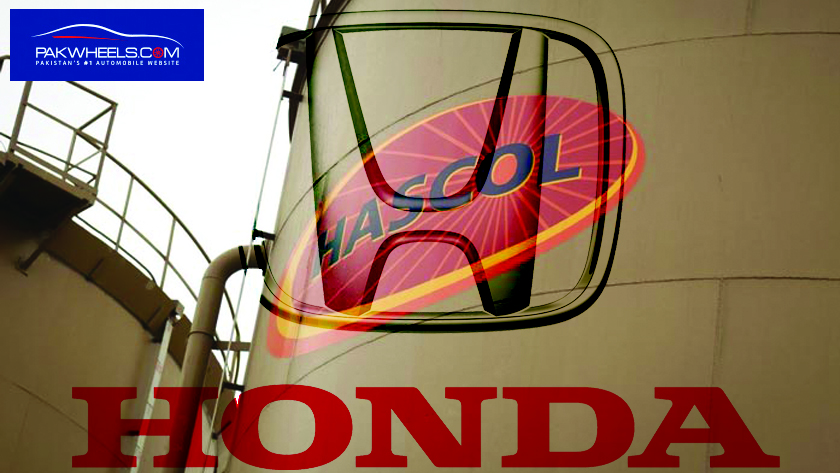 Honda's recent complaint against oil companies stirred a lot of controversy in the local market. In the complaint lodged by Honda Pakistan, it was stated that oil companies are adding additives which are harmful to their vehicles. The additives are used to increase the (RON) Research Octane Number of the petrol or gasoline. According to the media outlets, the automaker provided a sample of petroleum that contains a dangerous level of manganese. After the complaint, OGRA said that they would look into the matter.
RELATED: Honda Pakistan's Complaint Stirs Controversy, Oil Companies Respond
After the complaint oil companies also responded strongly, PSO's (Pakistan State Oil) spokesperson said that the product of the company fully adheres to the official terms laid out by the Ministry of Energy. And now another oil selling company Hascol has responded and has asked the government to revise and upgrade petrol specification to protect the environment and health of the public.
Reported by ET, the Hascol Petroleum Chief Executive Officer Saleem Butt sent a letter to Petroleum Secretary Sikandar Sultan Raja and requested that kindly advise the DG Oil to revise motor gasoline specification immediately and limit the manganese content to 24 PPM(parts per million). Moreover, it was also suggested in the letter that testing of manganese level in the petrol should be made mandatory for both local and foreign refineries.
The authorities should look into this matter as this a great concern for country's environment and the health of people. Oil refineries around the globe are advised and required to supply product according to the rules and regulation made by the authorities.
It is pertinent to mention here that local refineries are only producing oil which is only catering the need of 30 percent of vehicles in the country and 70 percent are being catered through imported oil, so the demand by Hascol Oil is good and needs to be attended to.
Share your thoughts in the comment section below.