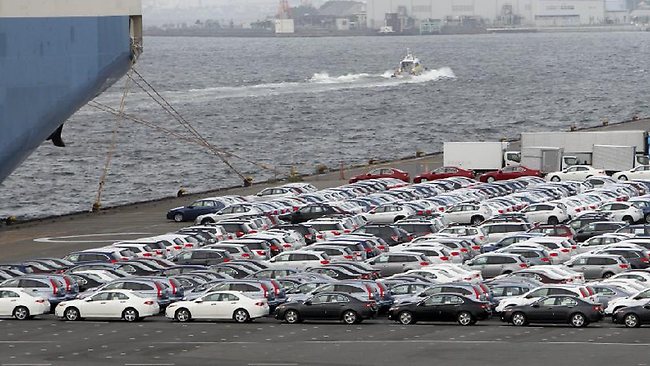 How to Calculate the Cost of Imported Cars in Pakistan
In my previous articles in 'import car buying guide,' I explained a step by step guide to import a car followed by merits and demerits of importing a car yourself. A large number of readers requested for an estimated cost structure for importing a car to Pakistan. So here's a close-to-accurate cost structure to import a car to Pakistan and get it delivered to your doorstep after getting it cleared from all the required legalities.
RELATED: Merits And Demerits Of Importing A Car Yourself In Pakistan
Click here for Auction Sheet Verification Online  Section
Cost and Freight of Imported Cars
First, you need to understand the C&F (cost and freight) if you are buying a car through an online auction. Here's the C&F for single unit buyers according to the winning auction price of the car.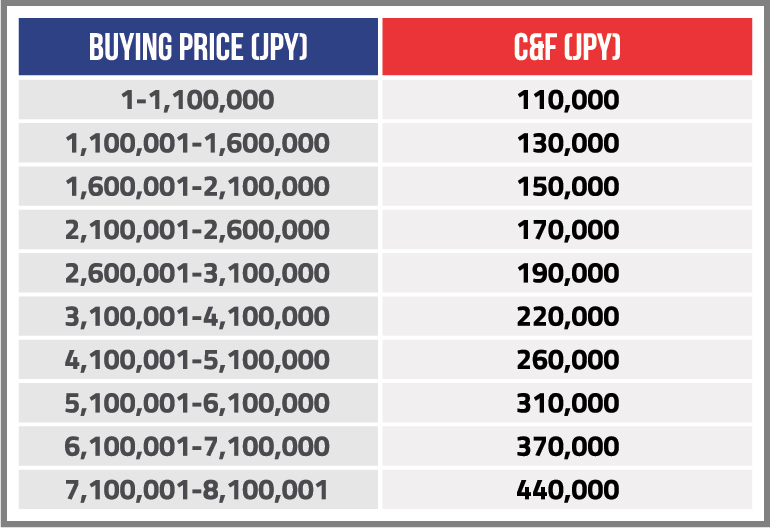 Let's assume that the winning auction price of a 2012 model 660cc car was 650,000 JPY. So according to the table above, the C&F, in this case, would be 110,000 JPY. After clearing this bill, your car is delivered to Karachi Port where the custom duty calculations start.
Custom Duty on Cars in Pakistan
So here are the custom duties calculations according to the import duty structure for the fiscal year 2015-16: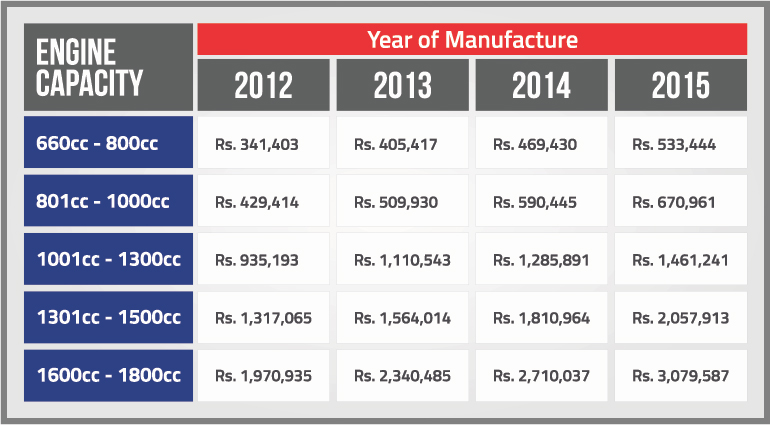 Let's have a look at the custom duties for hybrid vehicles as well:

Please note that the customs duties mentioned here are subject to change due to variation in exchange rates. Furthermore, import duties do not include 'Other Expenses' like Challans, THC/DO/Shipping, Wharfage, Excise, documentation, port rent and illegal add-ons like bribery. Other expenses are usually calculated around 50,000-60,000 PKR.
RELATED: Cars for Sale in Lahore
How You Can Calculate The Cost Of Imported 660cc Vehicle In Pakistan Yourself
For a single unit 2012 model 660cc vehicle, the customs agent would usually charge around Rs. 12,000 – 18,000 fee.
So let's calculate an estimated cost price for importing a 660cc car yourself. (Assuming 1 JPY= 1 PKR).
650,000 (Assumed Winning Auction Price)+
110,000 (C&F)+
341,403 (Import Duty for 2012 model 660cc)+
50,000 (Other expenses like Challan, THC/DO/Shipping, Wharfage, excise, documentation)+
15,000 (Approx. custom agent fee)+
10,000 (Approx. Passport fee)+
15,000 (Optional Transportation charges if you want to transport your car from Karachi to some other city)
All of the number equal to PKR 1,191,403/-
Note: The above calculations do not include port rent charges. As mentioned in my previous articles, port rent charges are applicable when the car has not been cleared out within the given time (Generally 15 days). Moreover, the above-calculated cost does not include illegal expenses like bribery.
So it is clear from the above calculations that importing a single unit yourself won't save you any money. The only benefit you might get would be that you will have no doubts about the condition of your car. For bulk unit buyers, the C&F, customs agent fee and other expenses are negligible when compared to that of single unit buyers.
In my next article, I will discuss few of the ways to import a cheaper car so that you can save some good amount of money.
Also Check Out: Car accessories Pakistan