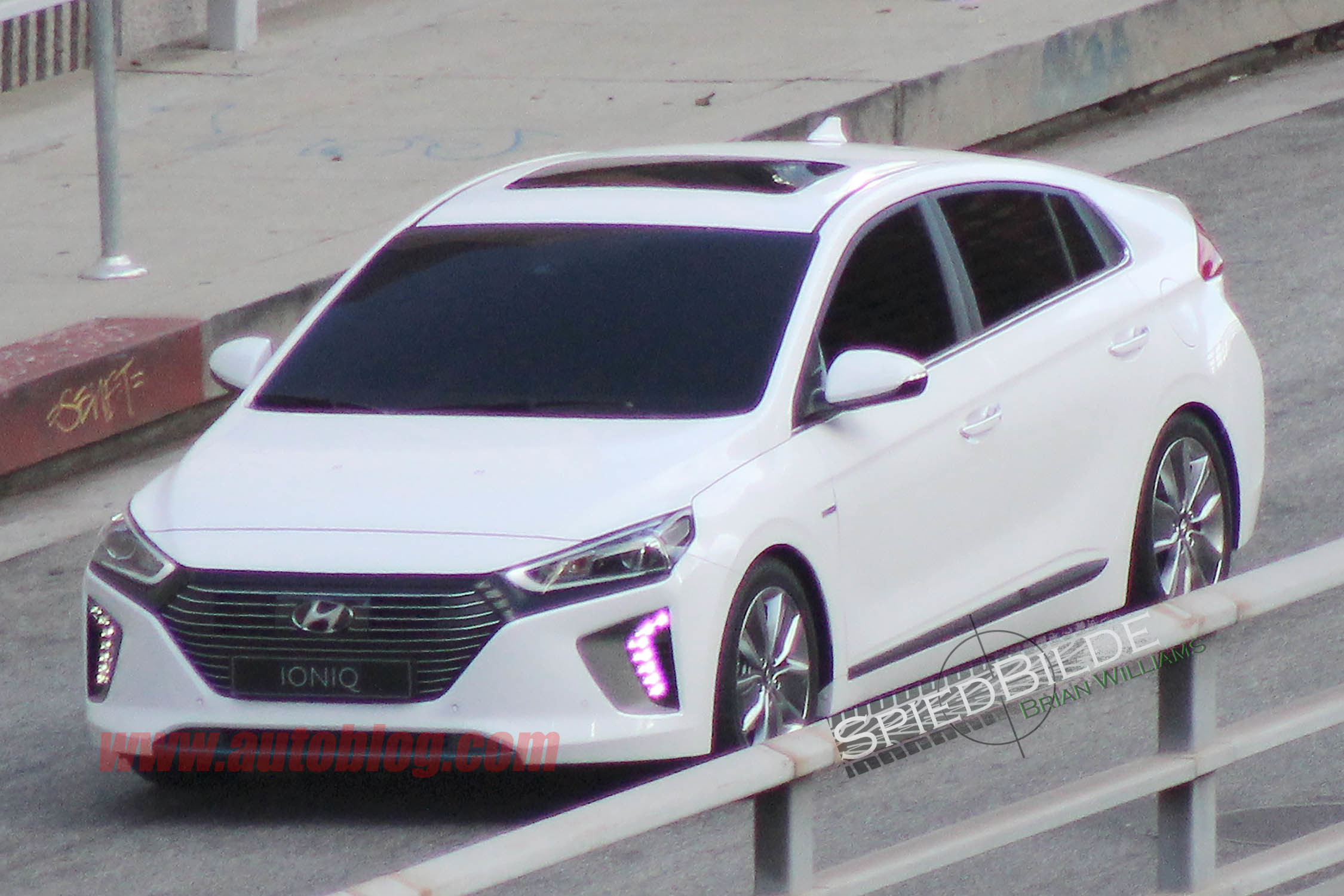 Hyundai Ioniq, Upcoming Direct Rival Of Toyota Prius, Spotted At The Marketing Photoshoot
Last week there was news that Hyundai is working on developing a Prius competitor lately, and there were some computer generated renders of the potential 'Prius Killer'. The latest news is that Hyundai Ioniq has been spotted while it was out for a photo shoot. Hyundai didn't bother masking the car like many would do before it goes out for a marketing activity.
Korean Hyundai Ioniq is supposed to four doors four seats rival the Japanese Prius and America Chevrolet Volt. Hyundai has announced it will be launching three versions of the car; a normal hybrid, a plug-in hybrid and a full EV (electric vehicle). In terms of full EV, Ioniq's immediate competitor is a Nissan Leaf.
Also Read: What Is The Difference Between Honda & Toyota Hybrids.
Chevy Volt comes with a 1.5L internal combustion engine whereas new Prius is equipped with a 1.8L engine. Hyundai has decided to stick in the middle with a 1.6L engine for their hybrid offering.
As far the shape is concerned, the back kind of looks like Toyota Prius with the semi-slant rear windshield and then an immediate cut to a drop till the rear bumper. The rear is made like to fit everything inside (batteries, luggage room, rear leg room) but keeping the drag coefficient of the Ioniq as low as possible. The front, however, is typical Hyundai-like. The front large grille and LED headlights come together to make up the usual Hyundai front fascia.
Hyundai Ioniq is going to put on display for the world next month in the upcoming unveiling in South Korea. After that, the Hyundai hybrid will make its way to New York Auto Show and Geneva Auto Show before going on sale next year.
Importing a Japanese car is getting easier day by day. It will be interesting to see if people in Pakistan will be interested in getting a Korean hybrid car.