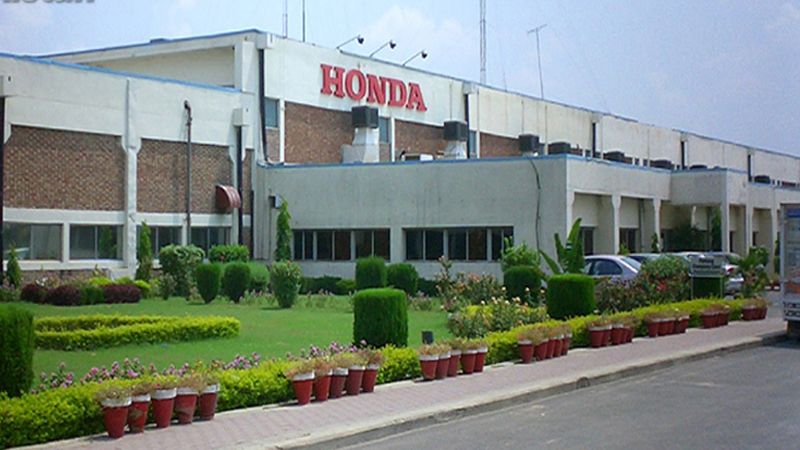 Honda Atlas disguises a recall as an upgrade
"2016 was a year that riddled automotive brands and vendors with quality issues across both the local and international markets. More specifically, it was a year of ups and downs for Takata Airbags internationally and Honda Atlas in Pakistan."
Starting off with the now bankrupt, Takata, as we have previously reported on numerous occasions here at PakWheels, one of the largest global airbag suppliers for automotive manufacturers caused the largest recall in motoring history.
Also Read :Millions Of Toyota Corolla And Honda Civic Cars Listed For Takata Airbag Recall
The recall initially started in 2013 when multiple deaths and injuries were reportedly linked to faulty airbag inflators manufactured by the vendor, Takata. Recall that kicked off with around 3.6 million cars gradually swelled to incorporate over 50 million units pushing the 84year old Japanese manufacturer to an imminent call for bankruptcy in June this year.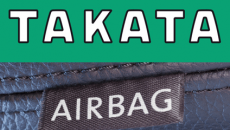 Authorities at Takata stated "the mishandling of explosive propellants and improperly stored chemicals" as the leading cause of the defect, According to sources, around seventeen fatalities and 180 injuries have been tied to the defective Takata airbags since 2009.
Moving on to Honda Atlas, a brand which was a recipient of public anger as the quality of much awaited Civic failed to deliver only to wind up as a disappointment. Unlike Takata however, much to the relief of Honda Atlas, while Civic was subject to criticism for quality, its astounding commercial performance helped make 2016 a bitter sweet year for the company.
Related: 2016 Honda Civic in Pakistan and its Questionable Exterior Build Quality
March of this year saw the interception of both the companies who, previously, dented by their local and international reputation looked for a resolve. Honda Atlas in an attempt to prevent further backlash disguised an airbag recall as an upgrade which as we now know backfired.
A marketing poster with a tag-line "Free Upgrade" in all bolds and caps, surfaced the news feed of every other person. Photos of 2006 Honda Civic, 2008 CR-V, and 2004 Accord, complimented the engaging tagline.
It was not until the close inspection of the cleverly placed text making the body of the poster that revealed the truth. Written in what seems to be the smallest visible font size, the text helped unravel Honda's real motive behind the campaign which was done to announce a recall. The poster added "In the models mentioned, SRS inflator pump may have a possibility of malfunction as a precautionary measure, you are requested to immediately visit our authorized 3S & 2S dealerships for inspection & replacement of the 'upgraded' part 'free of cost.'" Staying clear of the word 'recall,' Honda Atlas merely played its part to fulfill an obligation.

Consequently, the comment section under Honda Atlas' post was bombarded with enraging remarks, made by people who knew about the airbag recall and many ended up to term it as a 'shameful' campaign. Much to the credit of PakWheels and other content portals who kept their audience informed about the airbag recall for the past half decade.
Previous examples:
Takata airbag recall is not the first one to take place in our market, just recently, Toyota Indus launched a timely recall to address the throttle and brake issues that plagued Toyota's motor vehicles globally. Toyota's campaign did mention it as a recall, unlike the rather misleading 'upgrade' campaign by Honda Atlas. As reported by PakWheels, the recall affected over 9900 Corollas, and the owners were offered a free car wash by Toyota Indus to make up for the inconvenience.
Further Reading: IMC Recalls About 9900 Toyota Corollas in Pakistan 
Why does it matter?
There is a fundamental difference between recalls and upgrades that make it imperative for the companies to term them carefully. Recalls point to a mandatory visit to the servicing station and imply that a certain part installed in the car was defective at the time of production. More-so, a recall points at an inaccuracy in the finished product that could hinder or alter its general operating procedure consequently, like in the case of Takata's Airbag defect can be life threatening.
However, on the other hand, an upgrade points to an arbitrary replacement that could bolster the performance or appeal of an otherwise flawless product.
The difference alone deems Honda Atlas' decision to ignore its implications as disappointingly immature.
In addition to the inappropriate use of terms, the Takata Airbag recall is one that is hard to be ignored, the defect alone can shoot metal fragments into vehicle occupants turning a life-saving device into a life threatening one.
Was this an attempt by Honda Atlas to bolster its reputation or did it serve as a mean of damage protection for a company with an already bumpy quality repute?
Share your opinion with us in the comment section below.