Those of us who grew up in the late eighties to early nineties still have fond memories of spending hours and hours of our free time playing what could potentially be described as the best racing game of the nineties, Need for Speed 2. There was a vast array of cars to chose from in the game all the way from the Ford Mustang Mach III to the Ferrari F50 to the concept Ford GT90. But if we were asked to pick our favorite car from Need For Speed 2's impressive garage, I'm sure 90% of us would go for the legendary McLaren F1.
Also Read: Rowan Atkinson of Mr. Bean Fame Sells His McLaren F1 For US$ 12 Million
The F1 was introduced in 1992 and during its 8 year production run just 102 different variants of the McLaren F1 ever saw daylight. For over a decade the McLaren F1 held the record for being the fastest production road car of all time topping out at a top speed of 372kmh (231 mph) only to be beaten by the Bugatti Veyron 16.4 in 2005.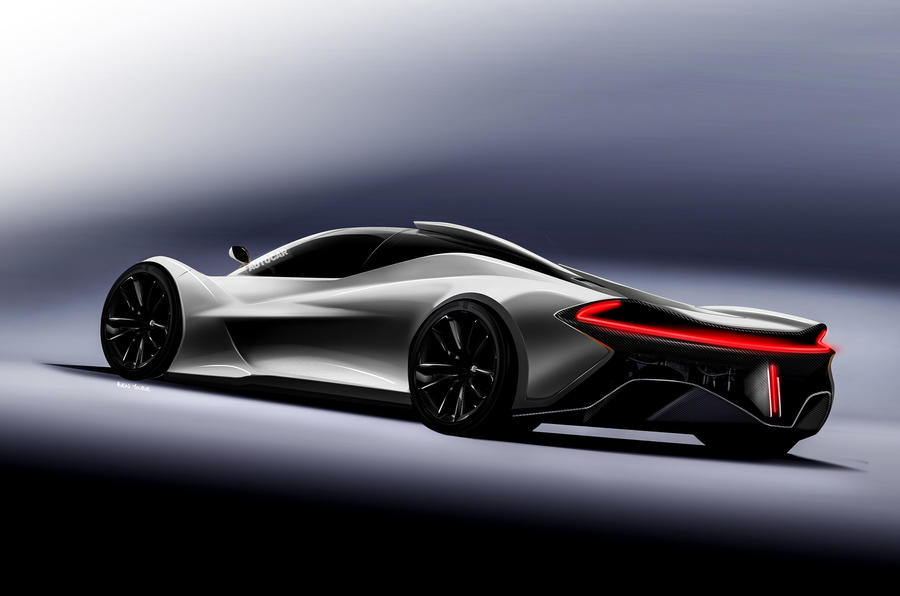 McLaren since then has gone on to produce some incredible cars. The most notable of which being the multi million dollar hypercar the Mclaren P1. But if you've been yearning for some of that classic nostalgic magic that the McLaren F1 delivers so effortlessly then we have some great news because the McLaren F1 is about to be reborn. Now if you're expecting the car to have a massive naturally aspirated V12 and a manual gearbox just like the original then you might be disappointed.
Also Read: Ferrari LaFerrari, McLaren P1 And Porsche 918 Spyder Go Head To Head!
Sources  says the F1 will be reborn as a "Hyper GT". To put it simply, the new F1 will basically be a McLaren P1 but without any of the battery assistance technology. It will feature the classic McLaren F1 3 seater layout and it will be the most exquisitely crafted and luxurious road-going McLaren ever made. The new F1's engine is rumored to support an updated version of the current 3.8 liter V8 twin turbo engine delivering more than 700bhp and a top speed of over 200mph. Sources inside McLaren said,
"The power-to-weight goal is to eclipse any other car with three seats or more. But at the same time, this will be the most refined McLaren ever sold"
The rumored price for McLaren's lastest hypercar is said to be around 2 million GBP. That's nearly twice what the P1 cost when it came out in 2013. But then again this car is also rumored to be limited to just 64 units while the P1 saw 375 examples roll off the McLaren production line. The task of building this bespoke hypercar has been tasked to MSO (Mclaren Special Operations), McLarens in house custom design and engineering team which will allow customers to have a vast canvas when it comes to customizing there McLaren F1's.
The car is not set to be unveiled until early to mid 2018 so there's still a fair wait even until we start seeing production mules out for testing. Till then tell us know what you think about McLaren reviving the hypercar. Do you think its going to live up to the legendary F1 name or is it just a marketing gimmick by the British automaker in order to shift units and increase the brands value, let us know in the comments down below.