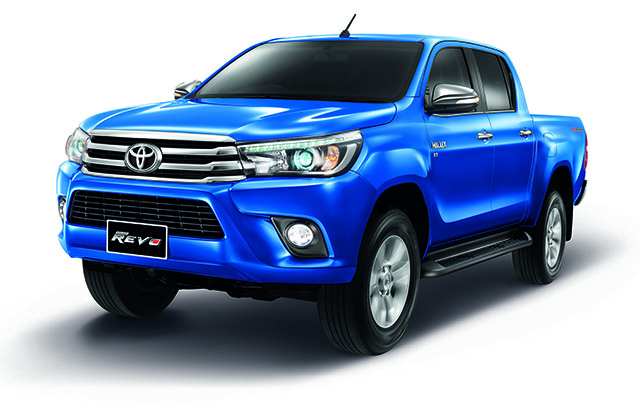 Lexus Might Convert Your Ordinary Looking Toyota Hilux Into A Luxury Pickup
We in Pakistan love our Toyota Hilux. It was supposed to be a workhorse for the contractors, and the builders and the farmer and alike, but lately it has become nothing more than a protocol vehicle for the rich and powerful in Pakistan. A luxury sedan being closely followed by a double cabin Hilux with armed guards has become a common site in most big cities of Pakistan. The latest generation of Hilux was launched just a few months ago in Thailand, and they have already been imported in Pakistan.
You can buy yourself a new imported Thai Toyota Hilux for PKR 6 to 6.5 million. That is frankly a lot of money for a vehicle that was intended to be a rough and tough. Hilux are still rough and tough by the way. They are used all over the world for all sorts of activities, including being used in war-torn regions as a machine gun carrier. Even Americans got worried about them and inquired Toyota how ISIS is getting hands on their vehicles, mostly Hilux single and double cabins. But now, for those who use these supposedly rough and tough vehicles as an object to show off, they might be able to buy a luxury version of Hilux vehicle, with a Lexus badge.
RELATED: The 2016 Toyota Hilux Revo Makes Its Way To Pakistan
It was only a matter of time when automakers realized that there could be a luxury workhorse as well. And we can 'blame' Mercedes for actually taking the first step with their GLT Class pickup. GLT is basically a Nissan Navara flatbed work machine underneath with Mercedes-Benz designed body and styling over it and will be launched somewhere around 2019. Now the latest news is that Lexus is contemplating about coming up with their version of a luxury pickup truck. Lexus took the cue from Mercedes, and since Mercedes will have to borrow a Nissan pickup for their project, Lexus didn't need to worry about that. They already have some seriously sturdy pickups in the form of Toyota Hilux 2016.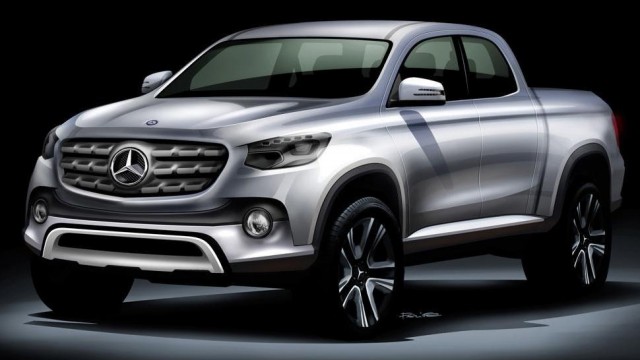 Makoto Tanaka, the Lexus product planning project manager, admitted to an Australian automotive website that they are thinking about coming with a potential GLT rival. But before you get your hope high, keep in mind Tanaka was clear in saying that this project is not exactly at the top of the Lexus project list. But if Mercedes pickup becomes an instant success, I wonder how would Toyota/Lexus react to the fact that they weren't the first to come up with their own luxury pickup. Who would be the one to get fired over the decision to not to make a fancy looking pickup?