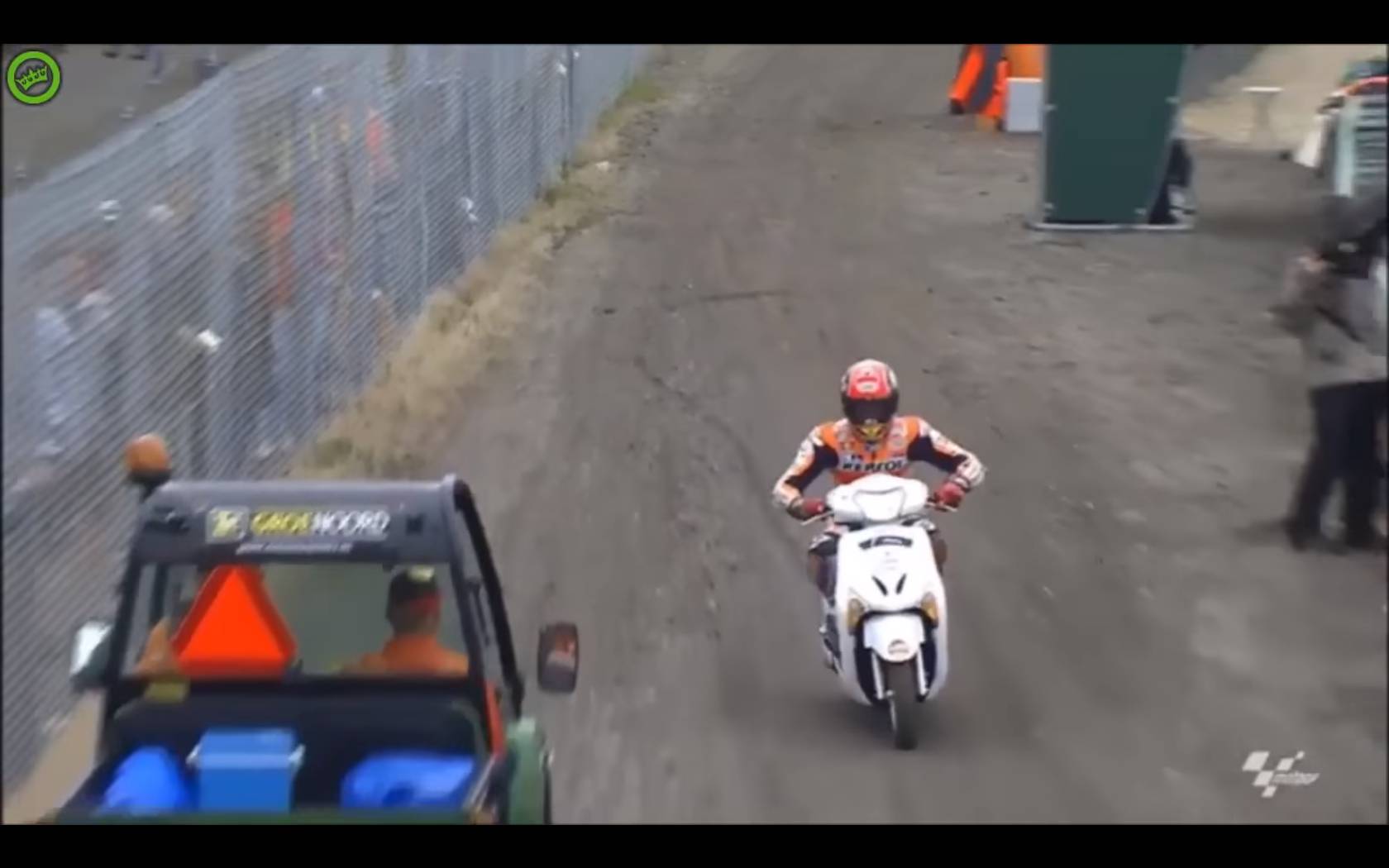 Marc Marquez Borrows a Scooter after Crashing His Bike
Ever seen a MotoGP rider taking off in a run of the mill scooter? Well if you haven't already, Marc Marquez has done it for you. That's right, Marc Marquez, the 3rd position holder of 2015's MotoGP World Championship. The incident took place on Saturday after Marc managed to come second in Free Practice 3 and first in Free Practice 4. The rain came in phases contributing to a neither dry nor wet track which made adapting to the track's condition a challenge for the rider.
Have a look: Video: Watch Moto GP Star Ryuichi Kiyonari Take His Honda On A Wet Qualifying Lap
http://www.dailymotion.com/video/x4ifqoy_marc-marquez-takes-scooter-from-camera-man-after-crash-at-motogp_sport
During the flying lap, on turn eight, Marquez made a mistake which led to his crash. The fun part started right after the accident as Marc stormed out and rushed to the service road outside the track leaving his crashed bike behind. At the service road, he got hold of a scooter with its key in, which he took and raced back to the pits to get back on track. Marc further added a touch of humor by lowering his helmet's visor to start his scooter ride.
"The marshals were a bit far away, and I saw a scooter with a key in it and nobody around. When I took it, I saw that it belonged to a photographer, but he let me go. I wanted to get back to the pit as soon as possible, so honestly I would've taken it even if he said no!" Marc Marquez said.
Despite the crash and conditions, Marc Marquez surprisingly finished at fourth place.