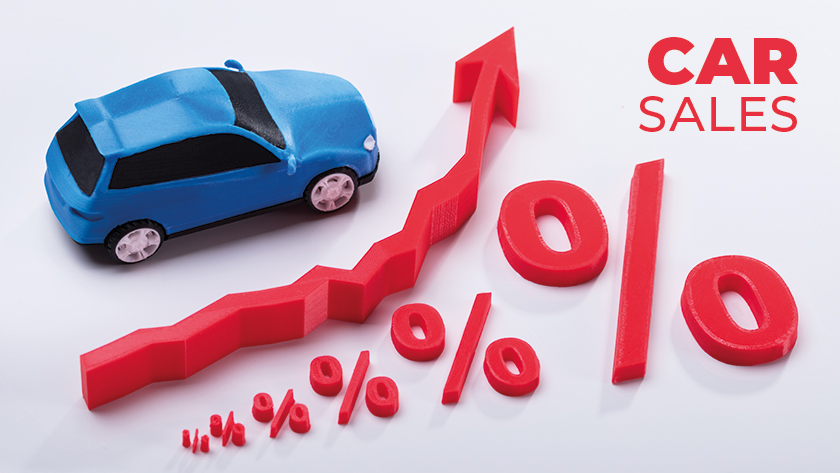 Just like the US dollar, the car sales in the country keep fluctuating from low to high and back to low. Unlike the previous month, the passenger car sales for September 2018 show an increase of 10% m-o-m, and 8% increase when compared to the sales figures in the same month of the previous year.  
As per our analysis, the cars sold in September must have been booked between March and May 2018 (keeping in mind the 3-6 months delivery time) and back then the dollar was at rupees 115, so a lot of people might have booked in the anticipation of the rise in the dollar in coming months.
In 1300cc car segment, Suzuki leads with 27% increase in sales of Swift with 454 units sold month-on-month. Following is Honda, which got an increase of 17% sales of City and Civic, cumulatively selling 4083 units. Toyota Corolla's sale just increased by 5% with 4426 units sold in September 2018.
In the 1000cc category, the sales of Suzuki Cultus rose by 29% month-on-month with 1788 units sold. On the other hand, 2667 units of Suzuki Wagon R sold with an increase of 8% in September.
Moreover, the sales of Suzuki Mehran decreased year-on-year with 2320 units sold from 3690 units sold in September 2017, and even month-on-month as well, Mehran's sale couldn't show a great increase with 0.08 in overall sales in September 2018.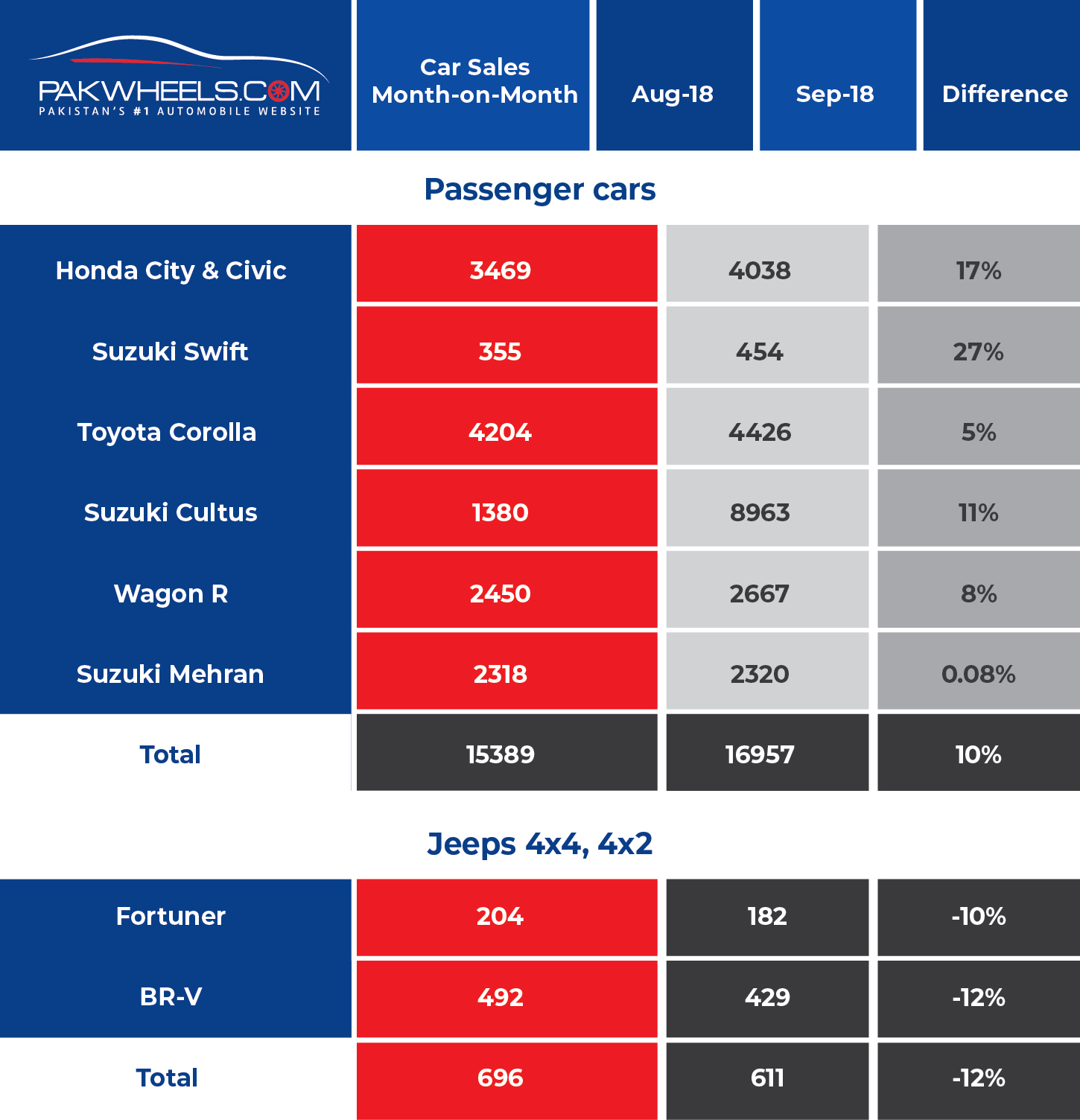 Read More: Toyota IMC halts car bookings till the next price increase
Other than this, the sales of trucks and buses have fallen down by -12% and -53% month-on-month respectively. And pick-ups and Tractors' sales have gone up by 12% and 43% month-on-month, respectively.
Coming towards the 4×4 and 4×2 category, the sales of Toyota Fortuner and Honda BR-V saw a major dip, both month-on-month and year-on-year.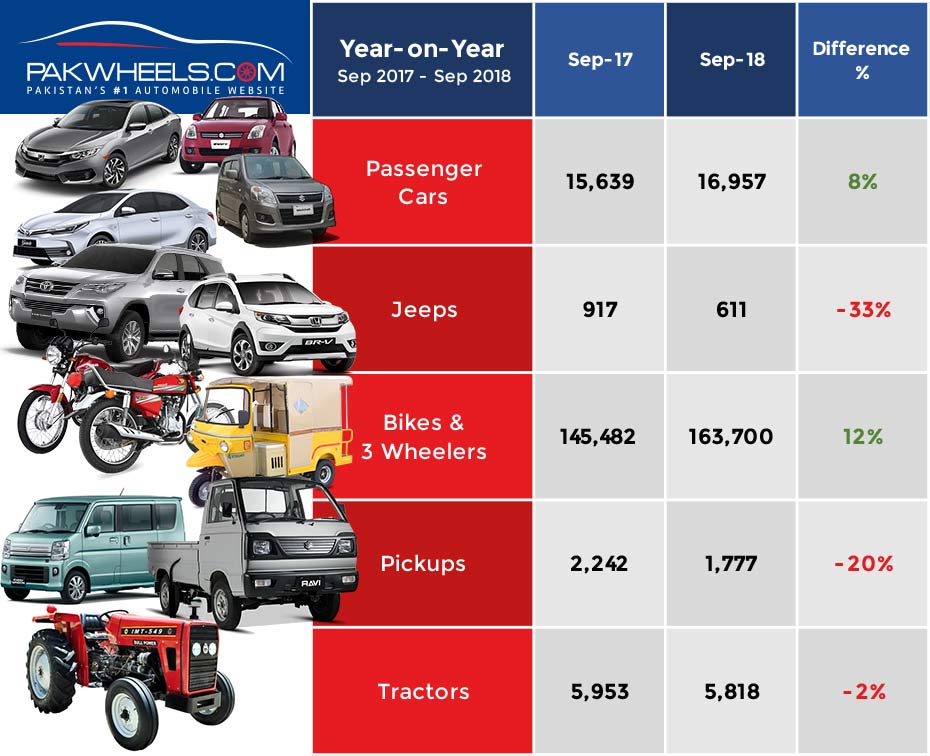 Just like the passenger cars, Bikes sales have shown a great increase. Atlas Honda sold 95,224 units with an increase of 19% in the sales month-on-month. Suzuki bikes sales have gone up by 2.6% only with 1922 units sold in September 2018. Yamaha's sales, on the other hand, went down by 5% to 2003 units sold. United Autos sales increased by 21% to 40,654 units sold month-on-month.
**Disclaimer: This data is taken from the website of PAMA, and PakWheels will not be responsible for any discrepancy in the given data.