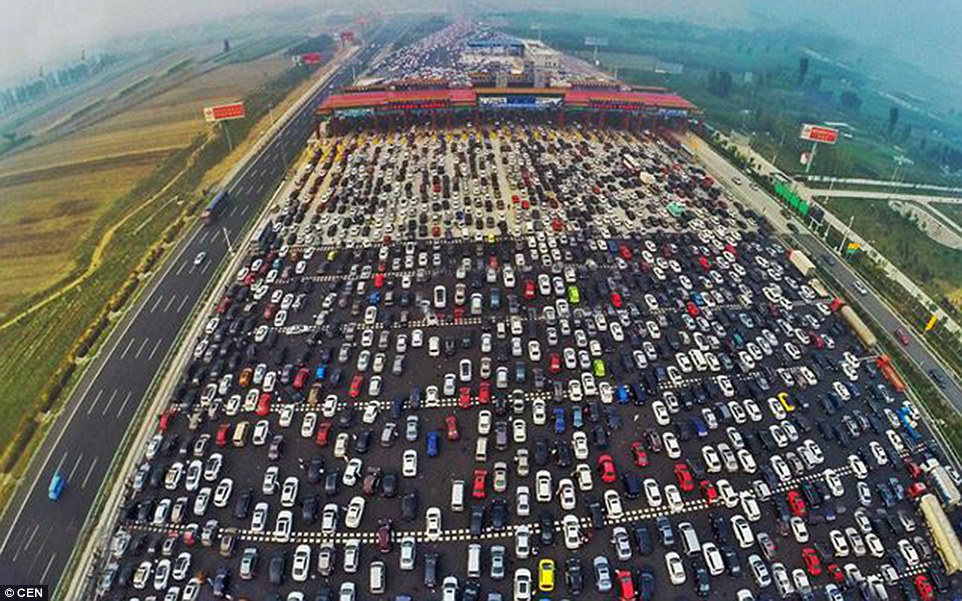 Motorists In China Cause 50 Lane Traffic Jam As Week Long Holiday Ends
When a little over fifty percent of the population from the worlds most populated country decides to pack up and go on a vacation during a week long national holiday, that's only going to be an instant recipe for disaster as tens of thousands of motorists found that out yesterday on the 7th of October 2015 when outside the capital city of Beijing on the 50 lane G4 Beijing-Hong Kong-Macau Expressway, a jam began to form that exponentially grew in the matter of hours. Vehicles started to pile up when holiday-goers started to return to the capital city after the end of the week long holiday.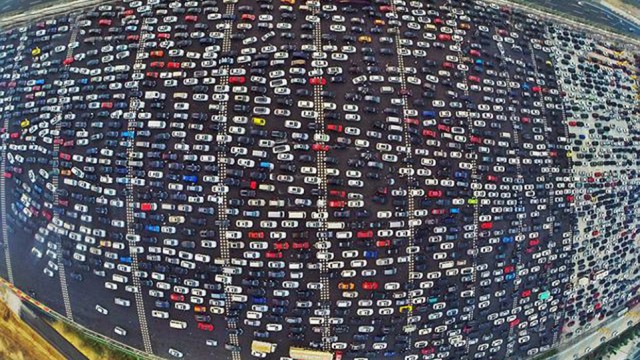 Thousands of vehicles were queued up for hundreds of meters on the massive expressway, and it was all due to a new checkpoint that had been established on the other side of the toll. This checkpoint reduced the number of lanes from 50 to a mere 20 which bottle necked the outflow of traffic from the capital city during what is known in China as the "Golden Week". It starts from the 1st of October and lasts all the way till the 7th of October. It is one of the very few holidays that Chinese people receive throughout the year and the majority of them tend to take advantage of their limited time off work by going on a road trip.
Also Read: In China, If You Hit A Pedestrian, Make Sure They're Dead!
The traffic jam was a scene of utter of chaos and were not only observed outside the capital but in other major cities as well, such as Shanghai and Nanjing. China's National Tourism Administration estimated that 750 million would travel on the roads during this holiday and that number increases by 6.1pc every year. So the next time your sitting in a traffic jam be thankful to the fact that you don't have to endure the ones faced in China.

Story: DailyMail