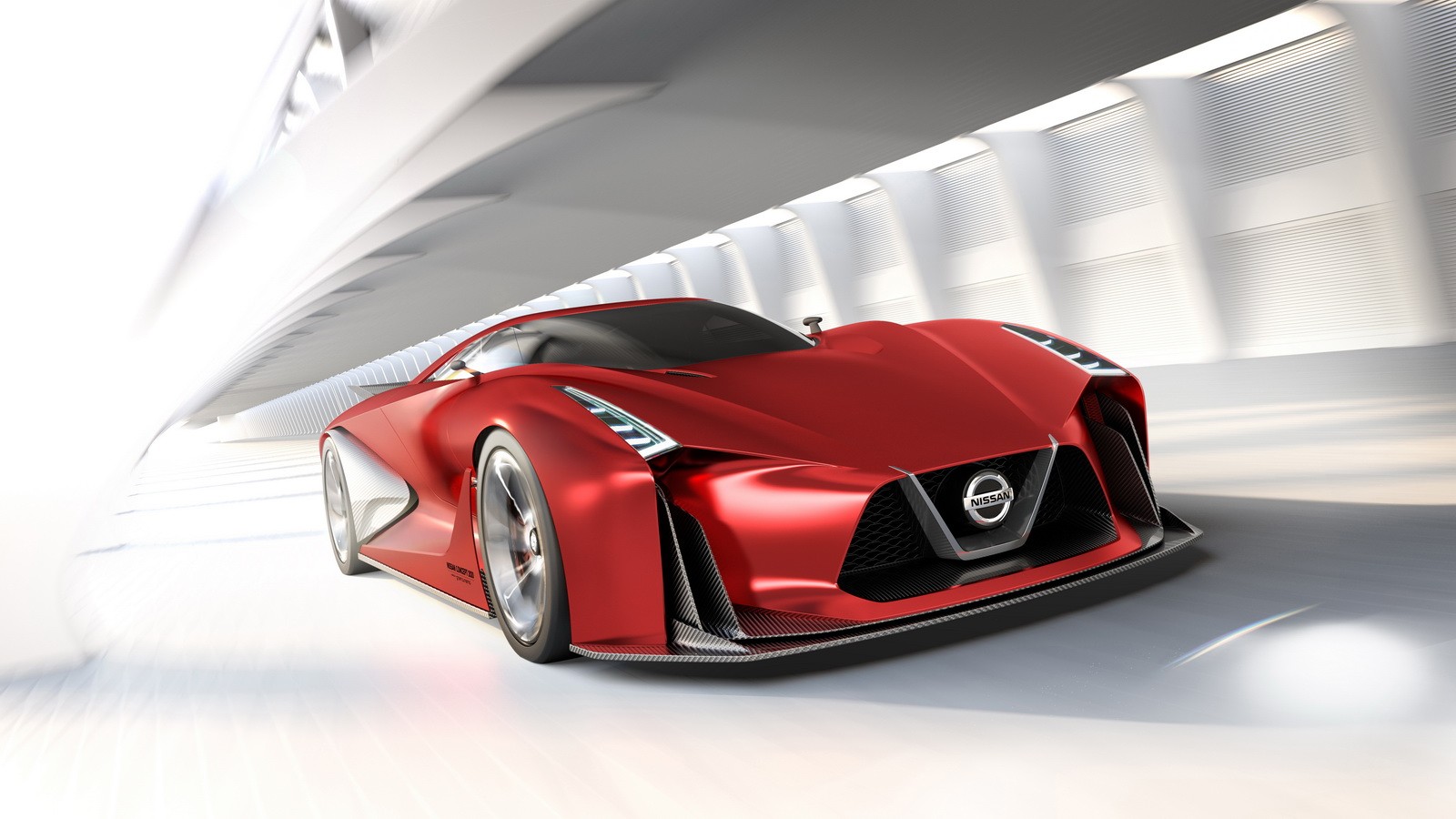 Nissan 2020 Vision Gran Turismo To Preview At Tokyo Motor Show
If you're a petrolhead and you own a PlayStation then you will have most certainly played the world famous driving simulator Gran Turismo. The game has garnered so much popularity since its debut in 1997 that now car manufacturers actually design and release one off cars that you can only drive virtually in the game such as Bugatti with the Gran Turismo Concept and Chevrolet who released the prototype C7 Corvette Stingray for gamers to test drive in the game before its official release. Nissan also introduced the 2020 Vision Gran Turismo concept car last year into the game and this year it shall be arriving at the 44th Tokyo Motor Show in a brand new color which Nissan is calling "Fire Knight" replacing the old gray paintjob we saw last year and it looks absolutely stunning.
Also Read: Infiniti Vision GT Is Video Game Dream Car Come True
The Vision Gran Turismo will feature a series of cosmetic upgrades over the original car such as a chromed grille and emblem, a carbon fiber chin spoiler and blacked out wheels with orange brake calipers. What the Vision Gran Turismo basically is is a peek at the future replacement model for their current 'Supercar Killer' called "Godzilla" the R35 Nissan GTR. With brand new stricter emission regulations being introduced the current GTR is sadly not long for this world and will very soon be replaced by a new model that will feature the same twin turbo V6 but this time will be coupled together with twin electric motors to make it a hybrid, that will not only make the GTR much faster and more powerful than the R35 but also more eco friendly as well. Currently the Vision Gran Turismo is the only source we have to get a glimpse at the upcoming R36 GTR and if you want to know more about it the R36 when it is eventually released, you can drive the Vision Gran Turismo in Gran Turismo 6.
Story: AE