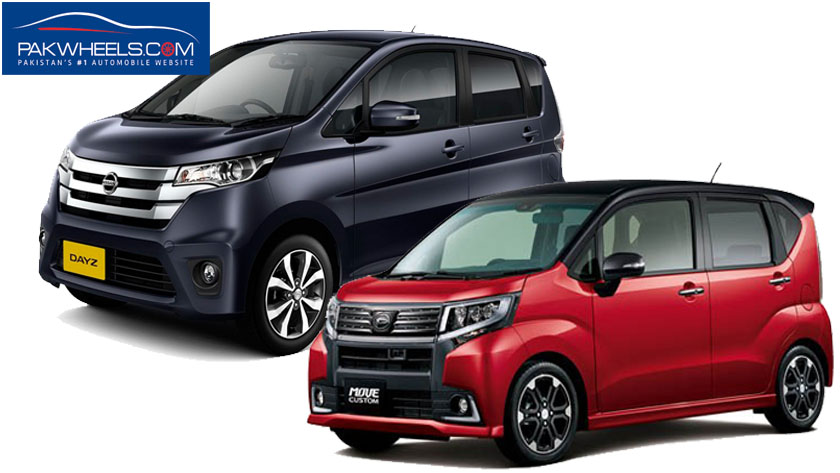 Nissan Dayz Highway Star Vs Daihatsu Move Custom – Two Kei cars go head-to-head
The Japanese Kei car segment has been blessed with few of the most desirable contenders. It really makes the decision of buying a Kei car one of the toughest one. In today's comparison, we are talking about two relatively unknown contestants; Daihatsu Move Custom and Nissan Dayz. With both cars being highly equipped as far as the Kei segment is concerned, we will compare both the Move Custom and Nissan Dayz Highway Star to help you to understand that which among these two suits you the better. Let's kick things off with the exterior design of both cars.
Exterior Design:
Although a bit obscure, some of you might have spotted Daihatsu Move every then and now. Its design is just like any other Kei car from Japan. Meaning right off the bat you can clearly see its boxy design with nothing so serious going on through and through. The body is tall and narrow to suit Japanese road conditions. However, the front is muscular and massive featuring a large LED light strip extending all the way into the headlights. The rear is also treated with LED's placed inside the large 'L' shaped tail lights.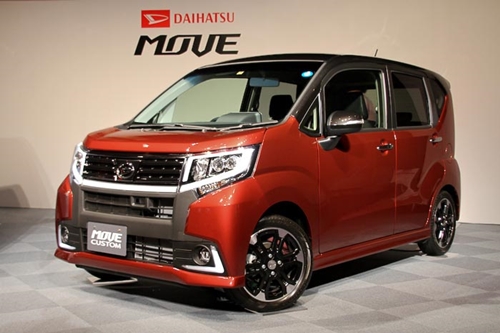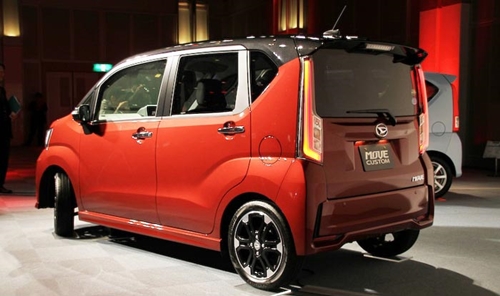 Whereas the Nissan Dayz also features a fairly modern design but less boxy overall. Nissan has fitted this car with ample amount of chrome on front grille and bumpers which gives the car a moderately prestige appearance. Though Nissan hasn't yet fitted any model of Dayz with advance full led light like the Move I think it's not such big deal and the beautiful curvacious alloy rims on Dayz looks slightly better than the one on Move Custom.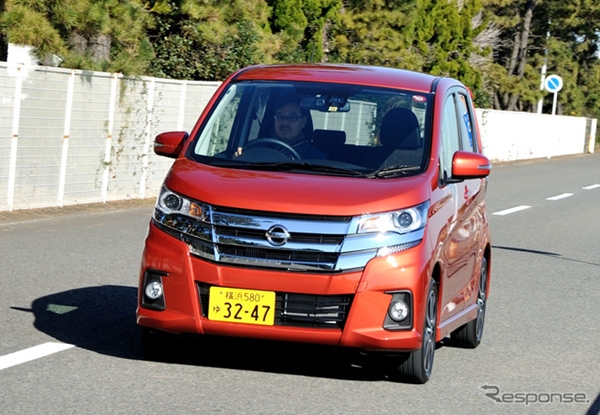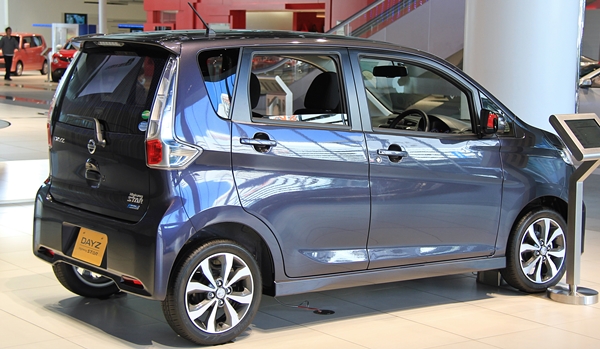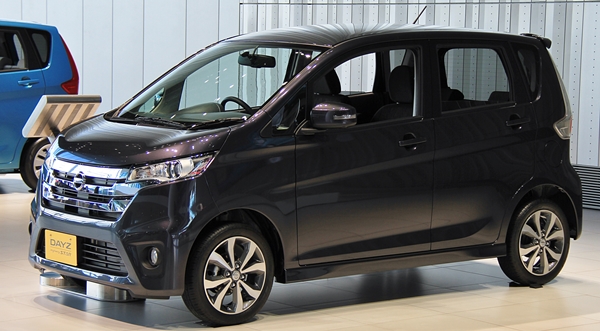 Interior, Features, and Practicality
When it comes to interior quality, both cars lack soft-touch materials but that is obvious in this segment, right? The quality is still better than most local cars. However, don't keep the expectations too high in terms of material quality. Both cars share a slightly similar dashboard arrangement. Let's first talk of the major difference both car's interiors. In terms of Move Custom, it has a high middle-mounted infotainment system. Bear in mind it's not a retractable one and it stays upright like a tablet.  The one in Highway Star is a more conventional mid-mounted system.  On the similarity side, to make things intuitive the gear lever and the climate control has been placed on the dash right next to the multimedia steering wheel in both Move and Dayz. It is also worth noting that both cars have an RPM meter along with the conventional speedometer. While in Move Custom a colour TFT display sits in between for displaying various information to the driver whereas a similar blue and white system overlays the RPM meter in Highway Star.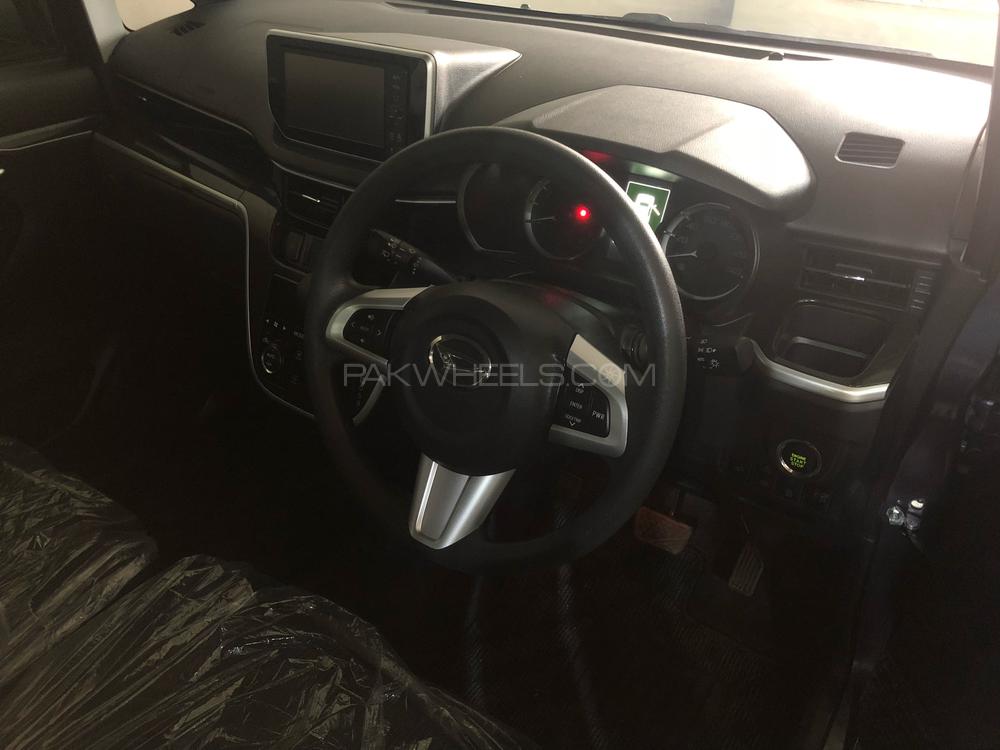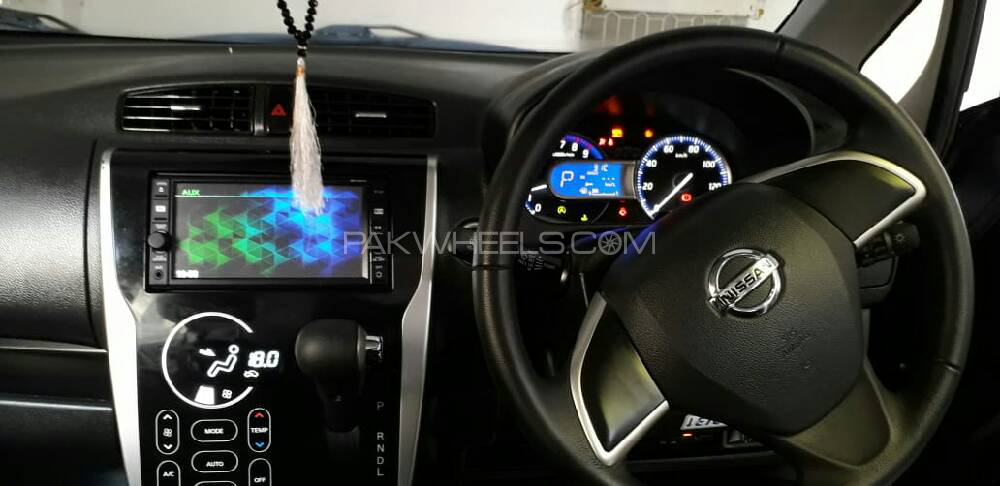 In terms of features, there is a lot to talk about. The amount of equipment both cars (top of the line variants considered) offer is brilliant. Highway Star comes with features like
Traction Control
Stability Control
Push Start
Parking Sensors
7+ Air Bags
ABS & EBD
Power Steering
Climate Control
Paddle Shifters
Power Mode
Hill Start Assist
Whereas Move Custom comes with additional features like
Emergency Braking
Lane departure warning
Coming to the practicality, there isn't a major difference between Move and Dayz because they share almost similar dimensions. The Move is a slightly bigger and wider car but not by much. The boot is small and can carry 2 medium-sized suitcases at max. However, Daihatsu and Nissan both made a good use of space by adding front sofa seats in both cars which can help accommodate 3 people (2 Adults + 1 Child) in front seats too. On the downside, there are no magic seats available in both cars which we are used to seeing often from Honda made Kei cars.
Safety
Safety is no compromise in both cars. However, as mentioned earlier Move comes equipped with added advanced accident prevention systems including emergency braking whereas both cars have traction control, and parking sensors. While the addition of multiple airbags for driver and passenger's safety adds up to make both Move Custom and Dayz Highway Star one of the safest vehicles in the segment. But if you want extra safety than Move Custom definitely wins in this department.
Performance and Efficiency:
If you think 660cc hatchbacks are sluggish then these cars can really change your perspective. Thanks to the 660cc turbocharged engines producing an ample 63 bhp, both cars feel punchy and agile on the road. Though unlike the Kei Cars from Honda (N-One and N-WGN) the suspension configuration in the Move and Dayz is not stiff. Meaning both of these favour comforts over sporty handling. Top speed is limited to 140kph which is enough for the car of this size. With performance aside, most buyers of these cars are more concerned with the fuel economy. Once again none of both vehicles will disappoint in this department. Daihatsu Move has a company claimed fuel average of 31 km/l (JC08) whereas Nissan doesn't mention the fuel consumption of Dayz Highway Star on their website but you can expect around 25km/l. Keeping things realistic both cars should be able to return around 20km/l bear in mind these both cars don't have an economy mode so the fuel average solely depends on your driving habits.
Price and Final Verdict:
The average asking price for an imported Daihatsu Move Custom is PKR 1,400,000 and 1,200,000 for Nissan Dayz. The higher price tag of Move is due to its limited availability. It's also relatively more equipped as you have already seen. Besides, Nissan vehicles have slightly less price tag because they are usually not in demand that much compared to their other famous compatriots. Ideally, I will go for the Nissan Dayz Highway star for being relatively more affordable and easily available in the market. But that said both cars are equally good value. The amount of equipment offered is that what you see in a car almost 3 times the price. With such price and standard equipment, one can argue both cars are more appealing than any locally manufactured hatchbacks. But no matter which of the two you choose to buy you will be hard pressed with the style, excellent fuel economy along with the luxury both cars offer.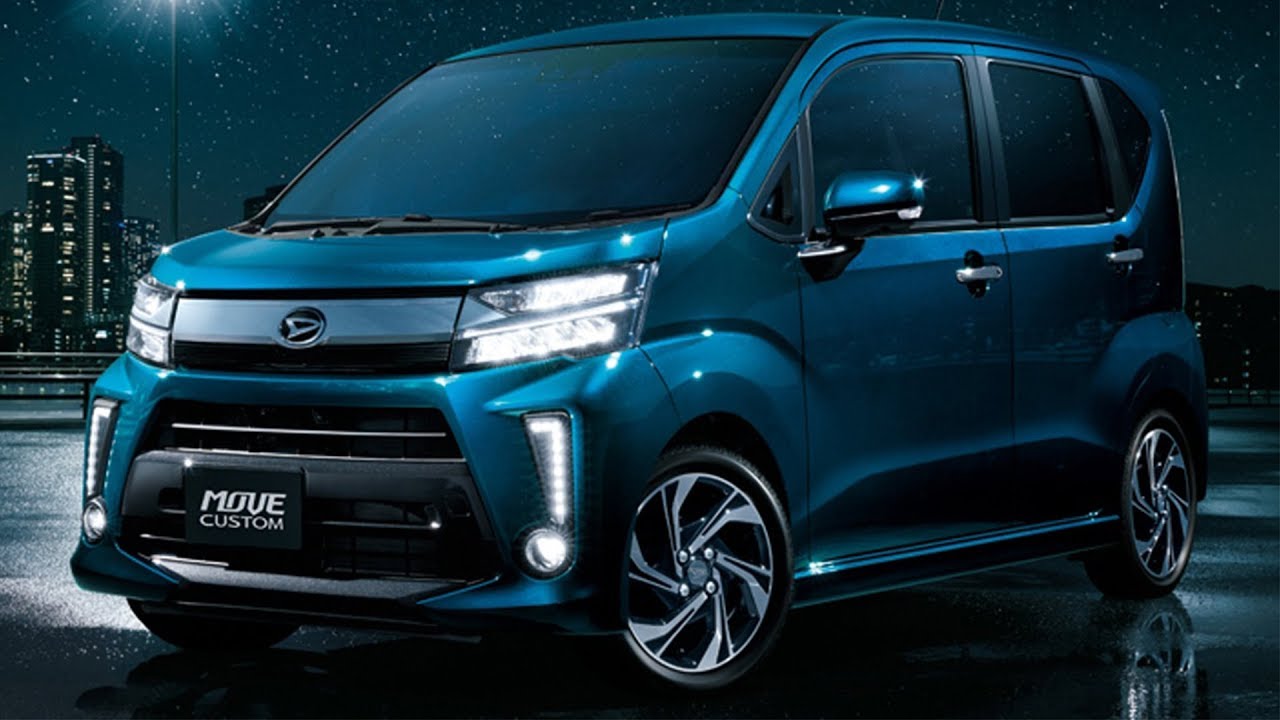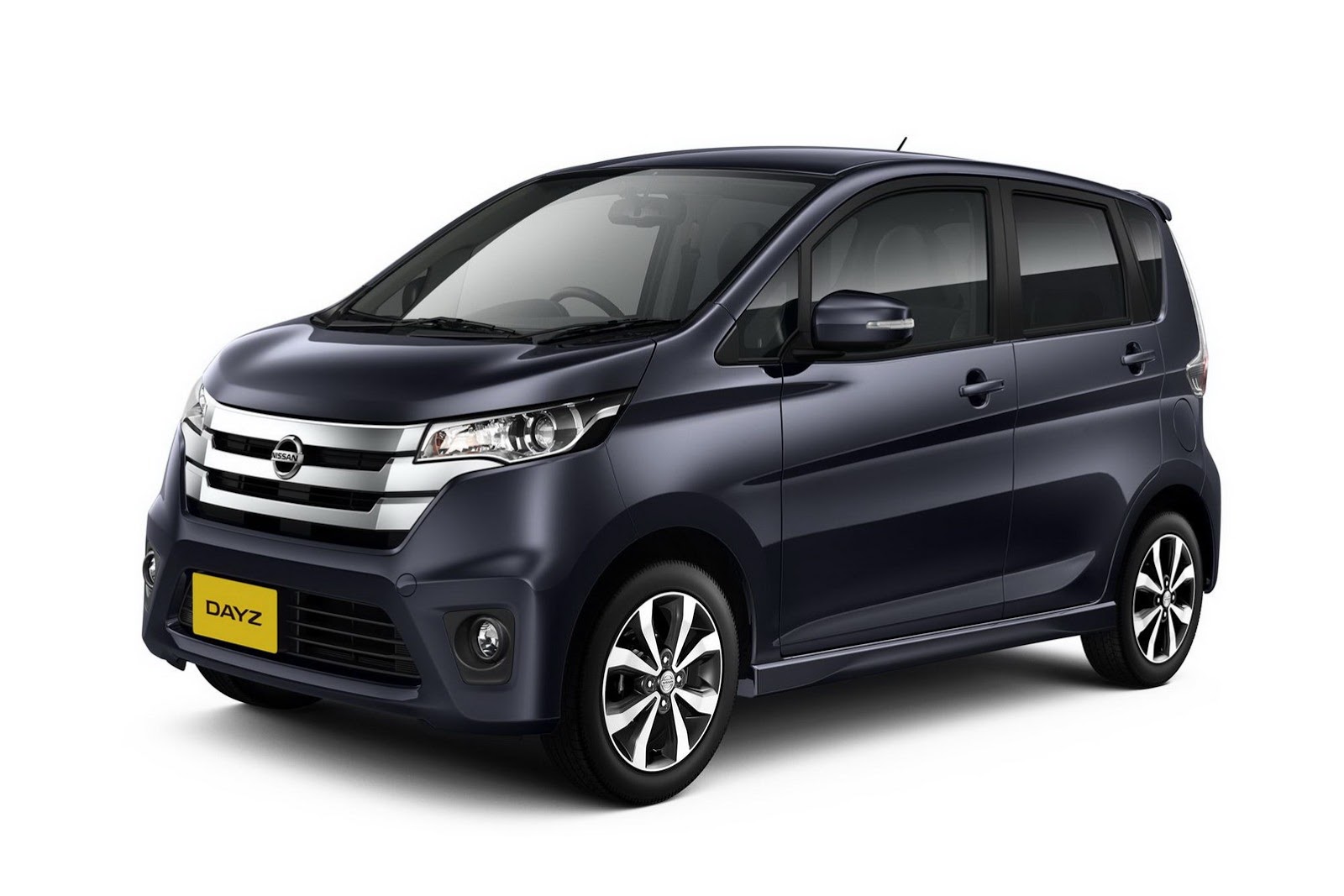 We hope this has cleared all the air. Which car would you buy? Let us know in the comment section below.