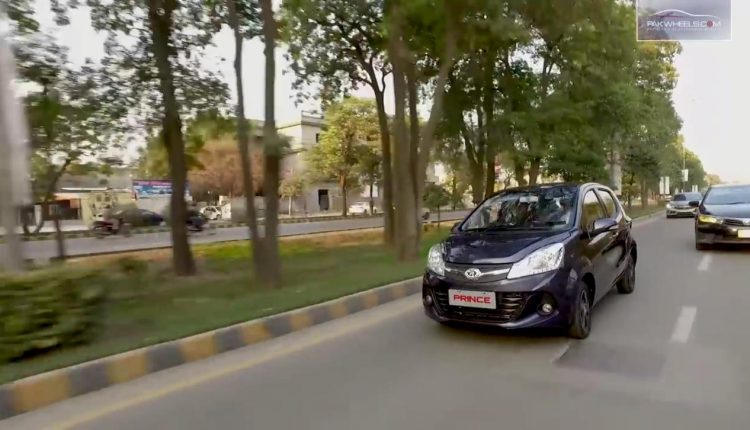 Price of Prince Pearl Increased
Pakistan's Regal Automobiles has increased the price of its 800cc Prince Pearl car. In a press release, the company said the new price will be Rs1,149,000 from the previous amount of Rs1,049,000.
Company Statement: 
Giving the reason for the sudden hike in the price, Regal Automobiles said that we are continuously facing the devaluation of Pakistani rupee against the US dollar. "Our introductory price was based upon costing of US$155, which has now jumped to US$167," the Regal Automobile said, adding that the company has tried to sustain exchange pressure, but customers will agree that the current situation is beyond company's control.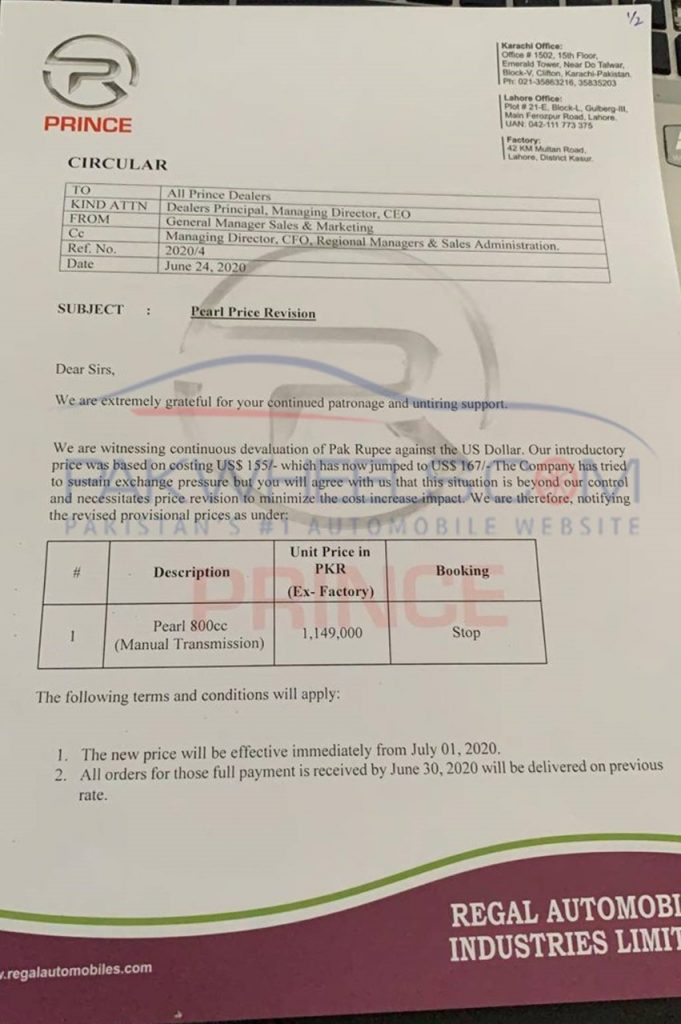 The company further said that price revision is essential to minimize the cost increase impact. "We are, therefore, notifying the revised provision prices," the company said.
The press release further stated that new prices will be effective immediately from July 1, 2020. "All orders for those full payment is received by June 30, 2020, will be delivered on old prices," the company assured.
Prince Pearl Launch: 
Regal automobiles launched Pearl Prince on January 31, 2020 in Pakistan. The car impressed the consumers majorly due to its stylish and chic interior. Contrary to people's expectations, the hatchback has a beautifully designed wooden look on dashboards, doors, and steering wheels. Meanwhile, the exterior of this car is also up-to-date according to modern market demands. The manufacturer has put alloy rims and fog lights in the vehicle, which is a great plus point for a hatchback.
Watch Test Drive of Prince Pearl: