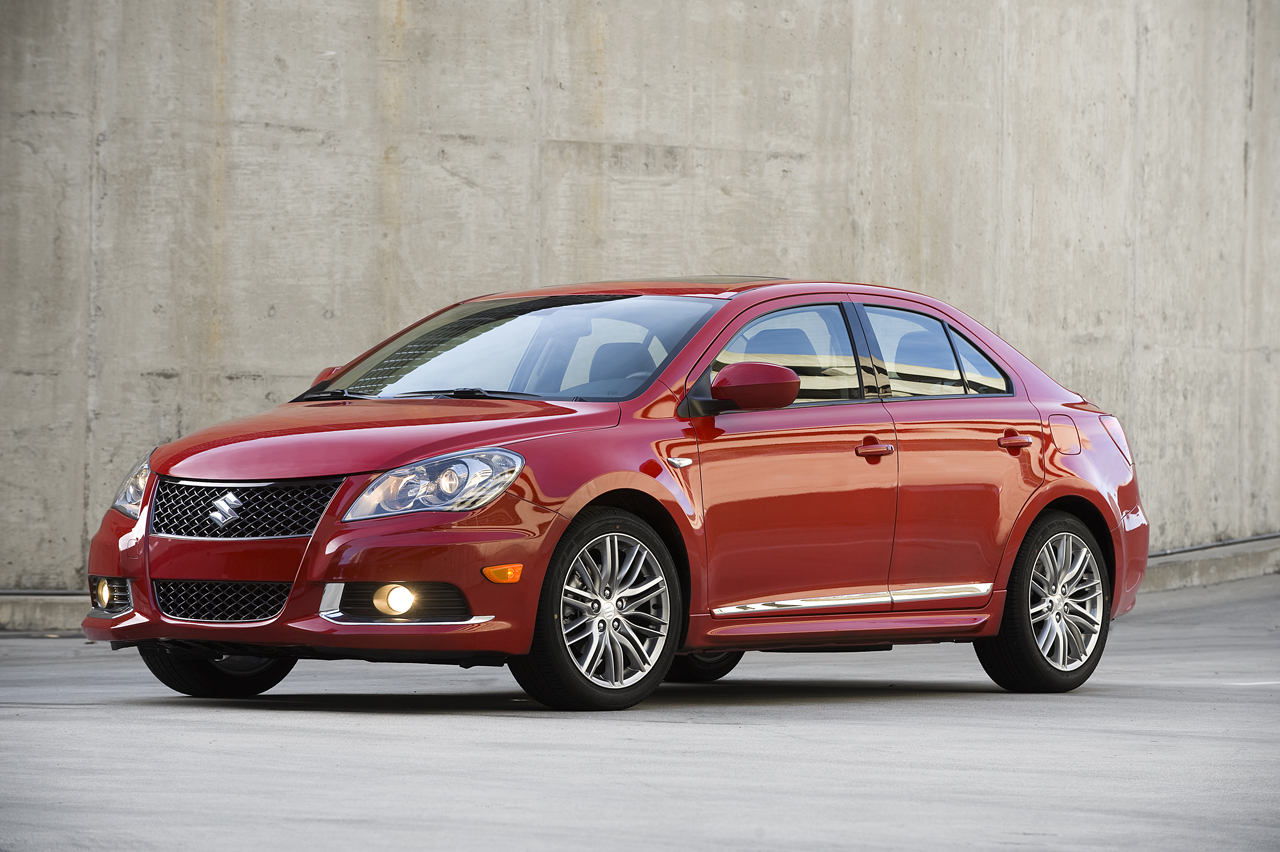 Why Suzuki Will Fail To Sell Kizashi In Pakistan
It's been quite a while since PakSuzuki officially launched the Kizashi in Pakistan at their dealerships. I haven't seen one since then on the roads, though I went to the dealership and saw it from every angle, literally. In short, I wasn't disappointed at first. Black leather interior, comfy chairs and a reasonable legroom for both front and rear passengers. The exterior, again, is up to today's standards, the curves, the edges, the smoky chrome grille and those 17's really gave the feeling of something luxurious. And of course, under the hood was a 2.4 liter motor, which everyone would love to have in a sedan this size.
But don't get amazed by these sugar coated facts that I just mentioned, as these would be biased statements if I don't present the other side of the story. There is just one variant you can buy. You don't get the choice of manual or automatic transmission. You can't have a different interior tone. You don't get a SatNav. To add to the misery, it's not wide enough to be compared to other 2.4 liter sedans such as the Toyota Camry and the Honda Accord. The exterior does remind you that it was designed by the company that made the Liana, because it's high and narrow like that. And because there's just one variant, the dealership I went to, even though it's one of the their biggest in Lahore, had only one unit. The people their too seemed like they didn't want to sell it. I asked if they were or would offer a test drive and the man replied "Yar ek he hai hamaray paas" (We've got only one). In short, if there was a soft corner left in my heart for PakSuzuki, it was no longer there when I asked the price, just to reconfirm, and the man said "Pachaas laakh" (5 million rupees), in a tone that reflected his reply as "Pachaas laakh, ap k bas ki baat nahi" (You can't afford a car worth 5 million rupees).
Now for those who may think it's a biased article against PakSuzuki, no, it's not. And if at anytime you feel it is, just read the first line, I haven't seen one on the roads. And it makes sense, because if I had 5 million rupees, I won't say "I don't want to buy a Fortuner because it's based on a truck's chassis, I won't buy a BMW because they're rubbish, I won't buy a Mercedes because it has a smaller engine, and neither would I buy an Audi because it's small, but I would buy a Kizashi because Suzuki is well reputed for quality, comfort, luxury and after sales services in Pakistan, they have done much struggle in the past 2 or 3 decades by introducing newer models that I can safely spend my 5 million rupees on a Suzuki." What I would say is "I know what a Suzuki is, let's buy something else, other than a Suzuki".
I don't have any idea of those who make these decisions at PakSuzuki's head offices about what cars to bring in our country, but although being an amateur, I know that Suzuki didn't really have to compete the Toyota Camry or the Honda Accord in Pakistan. Even if they do, there's a long way to go because of the general perception of what a Suzuki is. Their car may have a better rating than the Honda Accord in the US, but this is not US. The people in US don't know what does it feel like to spend seven hundred thousand rupees (o.7 million) and get 4 wheels with an engine and a thing (certainly not a car) mounted on it (Read Suzuki Mehran). So please PakSuzuki, be realistic and come to the lineup where you can compete, and have already competed, mid sized sedans.
What they should have done instead, if they were so eager to sell the Kizashi, is they should have replaced the engine with a smaller one, probably a 1.8 or a 1.6 liter, or even both, stripped down the interior from leather to fabric, the electronically adjustable chairs with standard ones, and competed against the Toyota Corolla and the Honda Civic. The reason I am suggesting a smaller engine is that I have seen it, it's not too huge, and at around 1.5 tonnes, its slightly heavier than a Corolla or a Civic, which can be compensated by a smaller engine and removing some luxuries. So PakSuzuki, please bring something financially and realistically practical that the people of Pakistan can buy, not just gossip about.
What do you think about the Suzuki Kizashi? Let us know in the comments below.