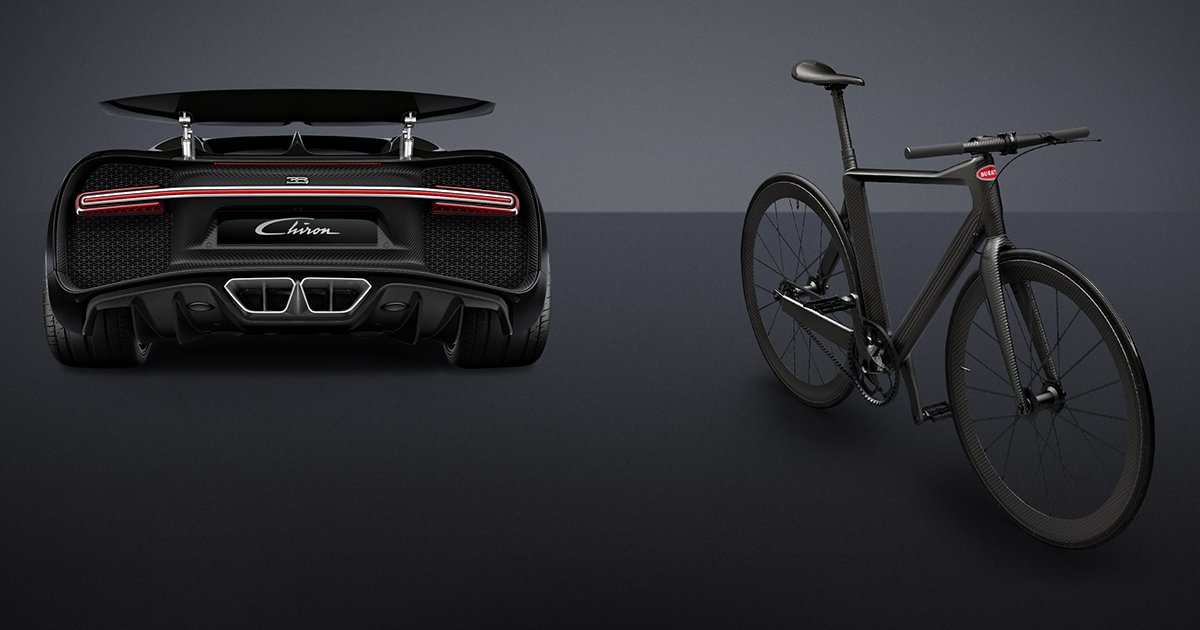 This Bugatti Chiron Inspired Bicycle Cost as Much as a Turbo Civic and Altis Grande
High-end supercar companies partner up with fashion and designer labels to release an assortment of products, which are very flashy and eye catching. Obviously, these items are very expensive. Suitcases, eye-ware, bags, wallets and phone are some of the well-known examples.  Recently I shared a news about Lamborghini partnering up with a company to develop  Aventador-inspired Bluetooth Speaker system.
Read: This Bluetooth Speaker Costs as Much as An Altis Grande
In the past both, BMW and Mercedes have partnered up with certain companies and have ventured into the realm of bicycle development. One such example is in the form of An AMG Inspired Mountain Bike, which cost as much as $10,600.
But that was then, and this is now. Bugatti is the personification of an ultra-exotic hyper car. Be it the Veyron or more recently released Chiron, the company sits comfortably at the top of this food chain.  After Bugatti Chiron, which the company believes will win the crown for the fastest car on the planet, Bugatti has now revealed a (Hyper) bicycle.  The company released a Bugatti Chiron inspired bicycle couple of days ago, and everything else we have seen in the past by other companies looks nothing in-front of it.
Bugatti partnered with a German brand "PG", which is short for "Pimpgarage" widely known for premium Hybrid and Electric bikes. In the past, the company has exclusively produced made to order bicycles for celebrities including Lady Gaga, Christoph Waltz, Bryan Adams. and other rich individuals.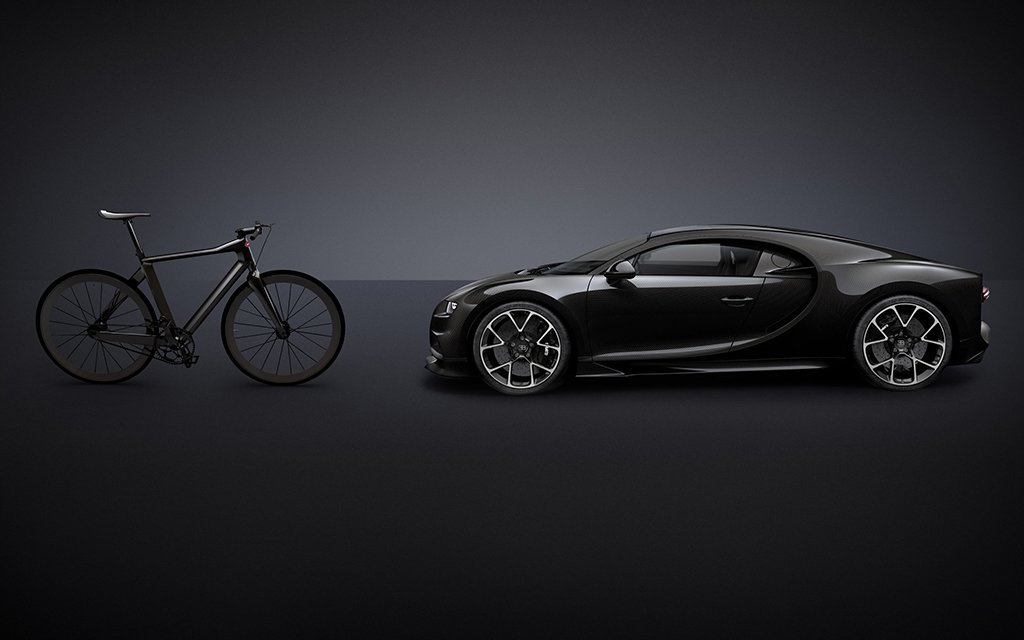 Achim Anscheidt, who is the director of design at Bugatti said in a statement "We liked PG's idea of building a bicycle in the spirit of our company founder Ettore Bugatti, who also designed a bike." The bike will carry the name of Chiron and will be a collectible assortment. Sources report that this bike will be bought by the same individuals who are fortunate enough to buy a 1500hp Bugatti Chiron worth over $2.3 million.
Let's go over some technicalities about the bike. Upon request, the company will hand-build the bike as per the customers' choice. Some noteworthy options include color and leather to go matching with their personal Bugatti Chiron. The entire frame is high strength carbon fiber composite, which is exclusive to automotive industry and aeronautics. Aerodynamic is also given due consideration in designing the bike. There is a proprietary patented shock absorbing system under the seat. The bike comes equipped with a single gear, and it's a carbon fiber belt driver, unlike chains we see in regular bicycles. The wheel rims are also carbon fiber. This bike weighs only 5 kilograms, which is all credit to carbon fiber composite making up 95% of the whole structural as well as moving components on this bicycle. Reportedly, it takes 1200 man-hours to produce the main frame of this bike.
PG revealed that although the Chiron is road legal, this bike is not because it is not equipped with required reflectors on front and rear so you can only enjoy it on side streets/ parks/ jogging tracks and maybe in your personal estate only. Now lets put some icing on the cake. The bike is expected to start at the base price of  $48,000 and can go as high as $86,000. While Bugatti will assemble only 500 Chirons in its life-cycle, these bikes will be numbered only 667 in total, and according to the company more than 200 are already pre-ordered and sold out.