Toyota Land Cruiser an SUV, which has ruled the non-paved roads for over sixty-five years and has evolved from being an off-road oriented Jeep to emerge as a Range Rover competitor by becoming comfort oriented without compromising much on its off-roading capabilities. In addition to being NATO's and UN's top SUV priority, Land Cruiser has received a decent amount of success in Pakistan.
Also, Check Out Toyota Land Cruiser 2018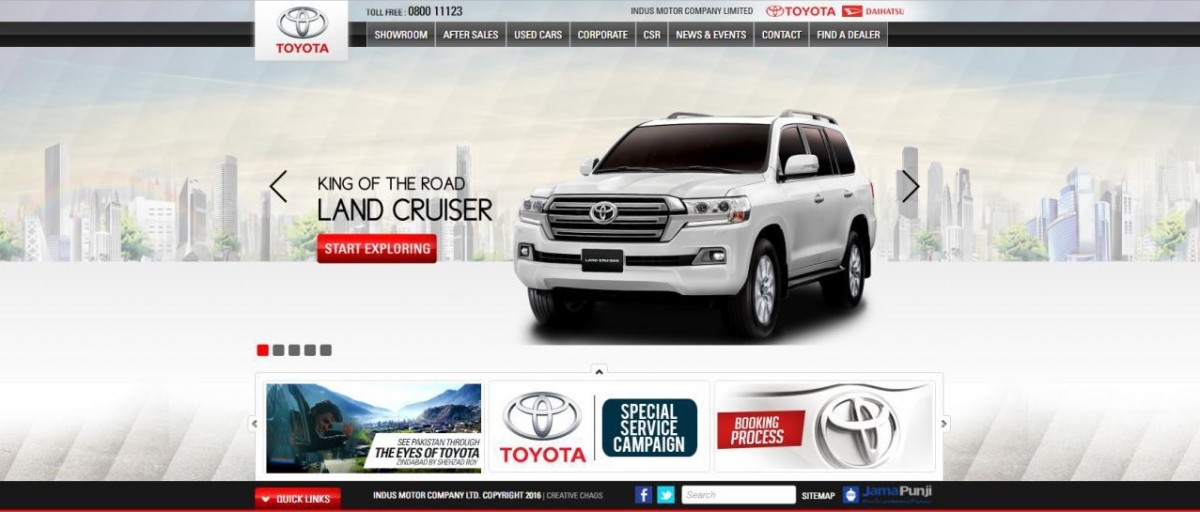 While this week, a majority of headlines have been made by Honda Atlas thanks to the launch of all-new Civic and the announcement spelling the death of CR-Z in Pakistan, now it looks like, Indus Motor Company (IMC) wants to steal the limelight from its arch-rival Honda Atlas. That's right Toyota Indus have finally launched Land Cruiser's face-lift in Pakistan.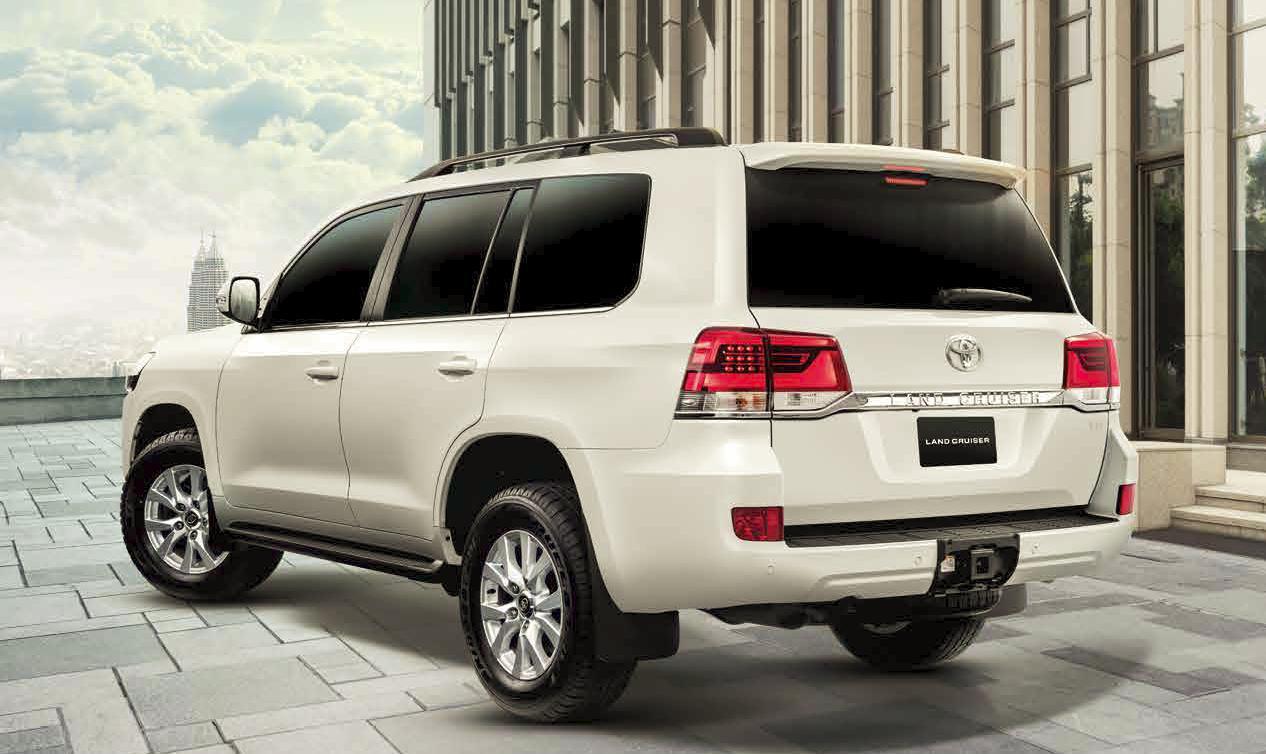 The face-lift was revealed to the world last year and since then many face-lifted Land Cruisers including the 'ZX' trim have made it to Pakistan thanks to third-party importers, now though it's available officially through Indus Motor Company. As of now in total, the following three models are being offered by Toyota Indus for these prices:
Land Cruiser GX-R (Diesel) 5-speed Manual PKR 20,699,000
Land Cruiser VX (Diesel) 6-speed ECT PKR 23,999,000
Land Cruiser VX (Petrol) 6-speed ECT  PKR 24,100,000
Also Read: The First 2015 Toyota Land Cruiser ZX Facelift Arrives In Pakistan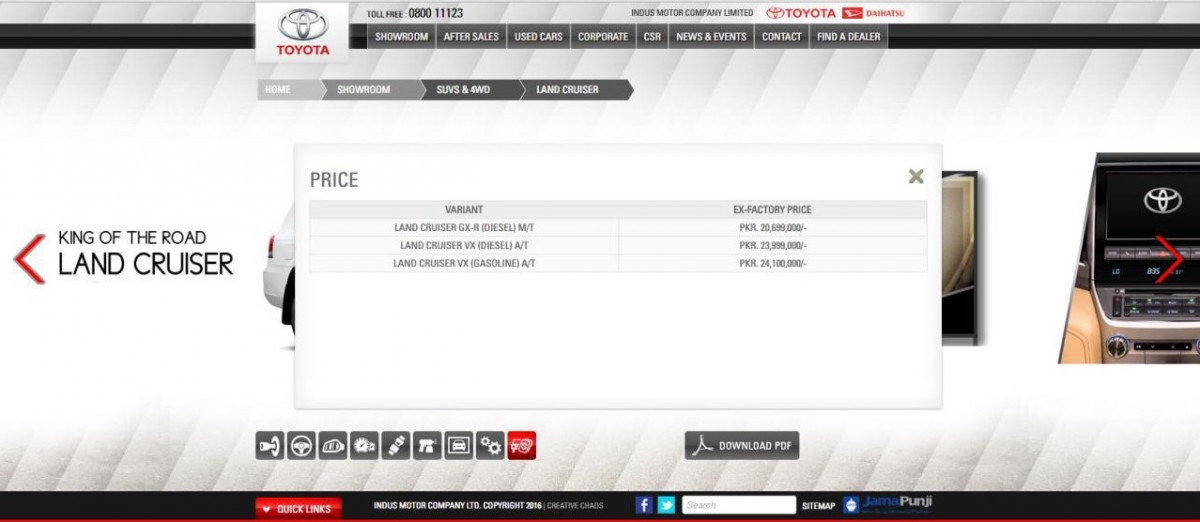 Under the hood,
Both GX-R and VX (Diesel) have an eight cylinder (V8) 32-valve 4.5-liter engine capable of producing 220hp/430Nm (GX-R) and 232hp/615Nm (VX). The only gasoline variant, VX (Petrol) comes with a 4.6-liter V8 Petrol engine which gives out 305hp and 439Nm of torque to Land Cruiser's wheels. One can find Toyota Land Cruiser 2015 between Rs. 160 lacs to 240 lacs depending on the variant.

Highlights of the Interior features include;
Smart Entry
Multi-information Display (MID)
In-Dash Entertainment System
Center Console with A/C vents and Entertainment Controls
Cooler Box
Read More: The First 2015 Toyota Land Cruiser ZX Facelift Arrives In Pakistan

What is your opinion on Pakistan's face-lifted Land Cruiser? Comment below to let us know!