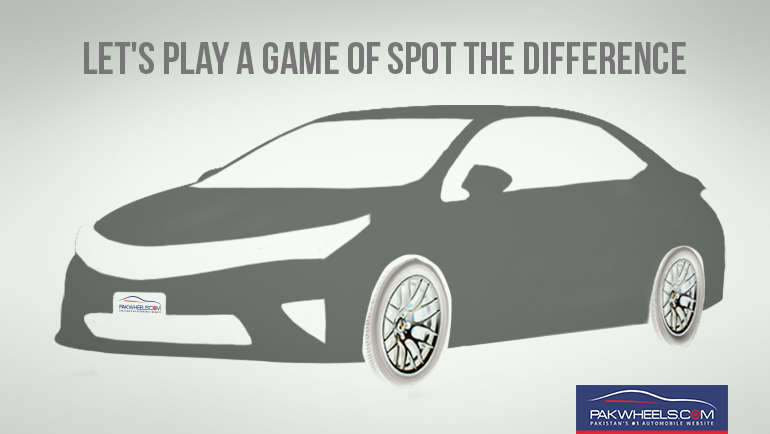 Toyota Should Make Some Real Efforts To Make Corolla Altis Grande Standout
Here's a dilemma. In my mind, I am no longer poor. In my mind, I now have 2,299,000/= Rupees. What a great coincidence, that is exactly how much is required to buy the 2015 Toyota Corolla Altis Grande. I walk in to the showroom and start looking at one, the sales person comes in and tells me that; that is the XLi sir. I move to the one besides it and start basking in the glory of the Altis Grande, but the sales person once again interrupts my fantasy to tell me that, that is the GLi good sir.
I move on to the one next to it, I was to begin my passion-play with it, when I am told that it is the Altis 1.6, you can imagine my disappointment and ultimately, I fumble over to the actual Altis Grande but by this point, I had been wronged too many times to establish my trust over any Corolla as Altis Grande, worthy of 2.3 million of my imaginary money, but the sales person pointed me to the 200 rupees badge at the back reading 'Altis Grande' to brush aside my doubts about the vehicle. Bespoke chrome accent on the front grille, bespoke wheels and fog lights. And…well that's it! How much more difference do you want?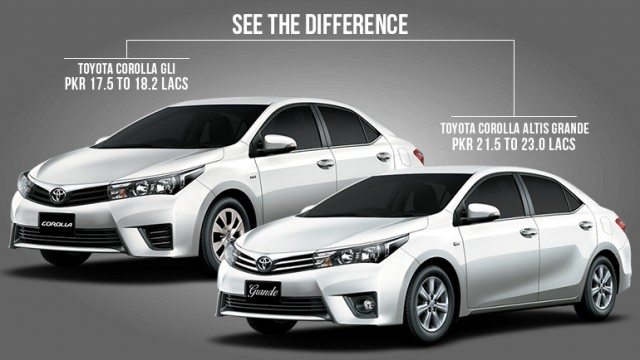 People have stopped me over to ask the same question over and over, why do I have to look exactly the same as the guy who spent half a million rupees less?
The thing is that a commoner winding the windows up and down manually in their XLi does not have a difference in the eyes of majority. Its just a Corolla for everyone else despite Toyota's attempt to establish Grande as the dominating figure over Honda Civic while the XLi and GLi are placed against the Honda City. And that's the point of this article, the Civic X is coming and people rendering the sedan in Type R garb seems to give a hint that should worry Toyota…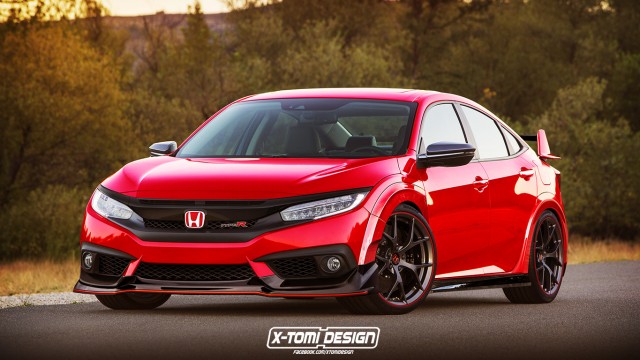 The new Civic X appeals to not just 15-years olds, it appeals to our inner 15-years old and the path that Honda had forgotten which Khurram most eloquently puts in words here: Honda Civic: A Story Of Continuous Decline, Disaster And Dinosaurs, Honda seems to have come back to. Even the engine introduction slides for the new Civic has words like 'fun' written all around. Honda realized that the "executive" look that they tried to push with the 2012 (9th gen) Civic would never stick. Its hopes to become a Corolla were futile and it should be back to what it has always been: A sporty alternative to the Japanese affordable sedan.
However, the Corolla Altis Grande is no slouch either but it is difficult to call the Civic X and Corolla Altis Grande rivals anymore. Altis Grande, in the following quick renders to make it visually better and different to stand out from the XLi and GLi seems more like a sleeper. The Civic is more shock and awe, while the Grande is sleek and quiet. This isn't a change that should be done to show the difference in money spent, its like the relationship between BMW M and Mercedes AMG, in which the M is a proper sports car and AMG is German muscle. This should be done to create some enthusiasm in what seems otherwise beige.
Related: Indus Motors Made This One-Off Concept Corolla
We tried to keep the changes to a minimal in the following render quickly done, things that are theoretically possible to do in real without investing too many resources. How about a PakWheels Edition Toyota?
Before the Altis Grande came out, I had a chat with the people at Indus Motors regarding the upcoming model and what were our thoughts about it. We talked about calling it the TRD version instead of Grande, keep it visually different to the XLi, do this, do that. I'd like to think that some of that discussion eventually showed up on the car but we still aren't satisfied, there is some untapped potential in the Grande, and Indus Motors should time it with the Civic I think.
Automakers save on technology, not trims levels. Civic and Corolla are basically the same globally when you speak aesthetically, but they have saved on costs through cancelling stuff like; cruise control, push-start, Engine start-stop tech, air bags, etc etc. Read our past post on the Civic to understand that. Trim levels basically stay the same and they do not cost a lot, the technology does. There was a PW Member who ordered the BMW 550 in M trim instead of the M5…you'll see countless BMW's here with M trim (not even the full package with horsepower upgrades) just the cosmetic stuff and the cars would look like BMW M. Technology is expensive, not the trim.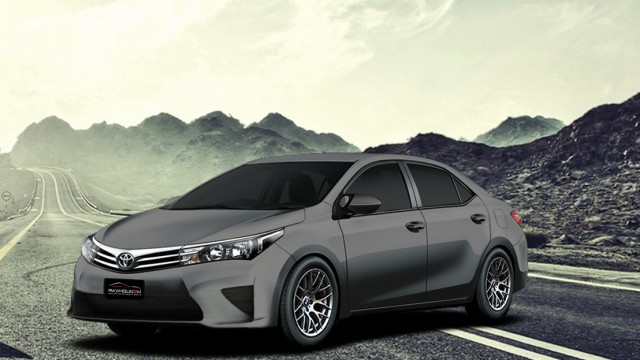 So what I am saying here is that the technology is expensive in the Altis Grande; flappy paddle, some 1800cc boost, and some nifty stuff can be added to create a distinguishable trim and you'll attend to a whole different set of people who may otherwise go for the Civic. Its not about showing off, its about standing out. The renders we have produce above are not at all Abu Dhabi Sheikh style, they're quiet and calm, it may just be called a 'Sleeper'.
Civic Type-R courtesy X-Tomi