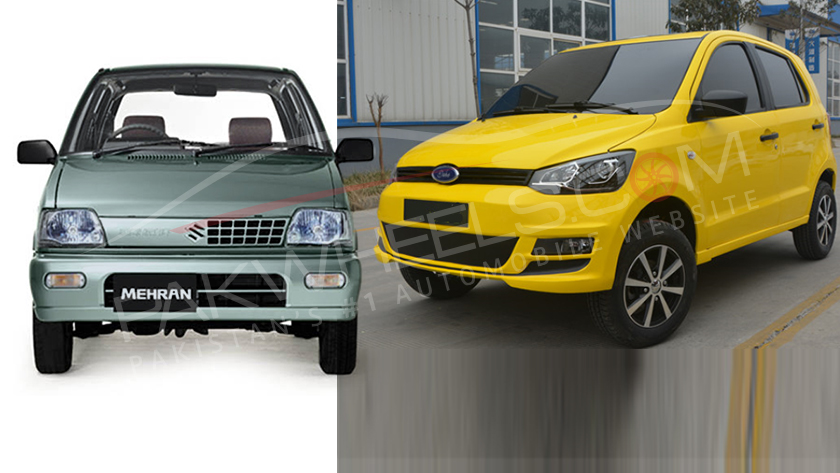 Is United Bravo a replacement of Suzuki Mehran?
United Autos is all geared up to launch its 800cc hatchback namely Bravo soon to give a competition to Suzuki Mehran, which for the past three decades has enjoyed leading in 800cc segment category. According to Mr. Afzal General Manager sales and marketing United Autos, the car is equipped with much features, which the locally produced hatchback lacks.
RELATED: Bravo by United – new pictures revealed
Two days back pictures of Bravo were leaked, and it showed that the car is equipped with features like rear parking camera, seat-belt warning indicator, power windows, touchscreen infotainment system, RPM and speedometer dials and digital information cluster and wooden interior, etc.
People have been debating whether it would be able to compete with Mehran or not. Cars like Daihatsu Cuore and Santro were launched back in the days to compete with Suzuki Mehran; however, both the cars were discontinued due to various reasons and still the Mehran aka "The Boss" is going strong. Many times news emerged regarding the discontinuation of Mehran, but it is still in the market and has been a top seller hatchback for many years now.
Below is the specification list of both the cars: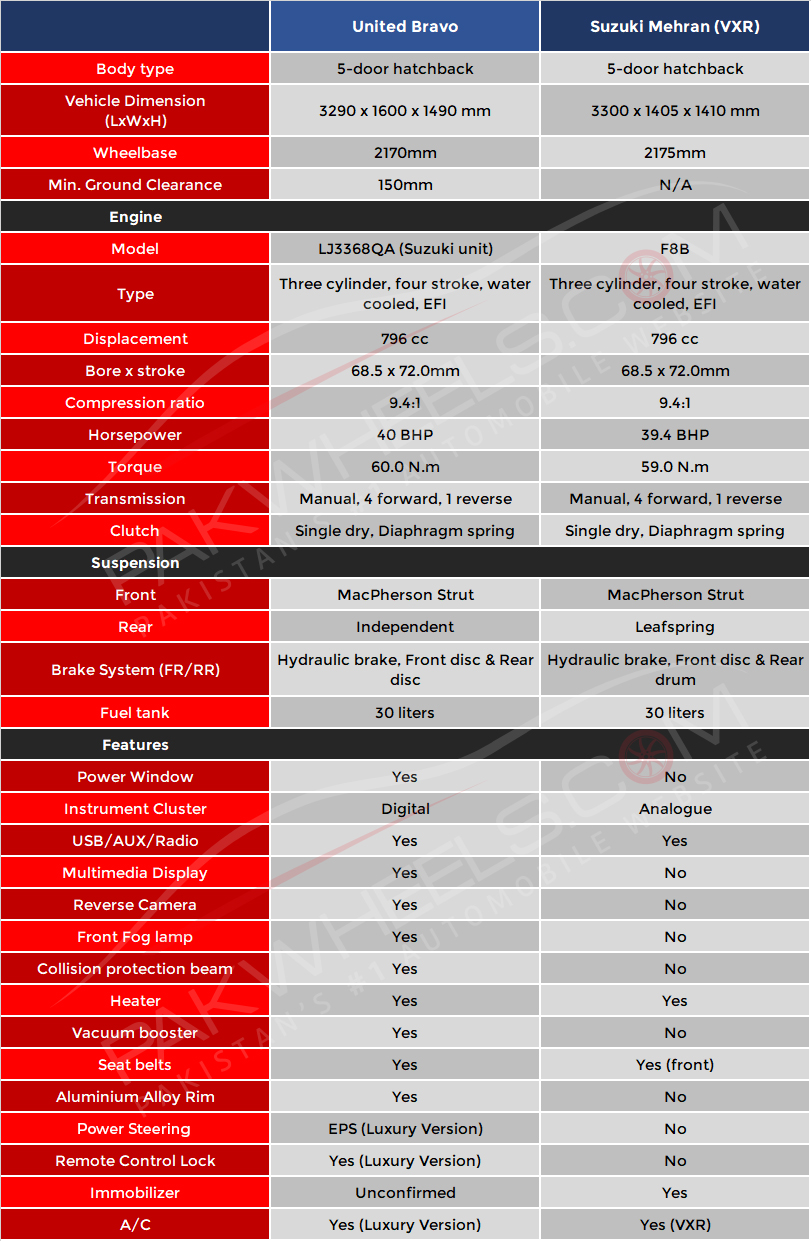 Mehran VXR is priced at PKR 762,000, whereas the United Bravo is rumored to be priced between PKR 6 to 7 lakh.
Drop your thoughts in the comments section below.