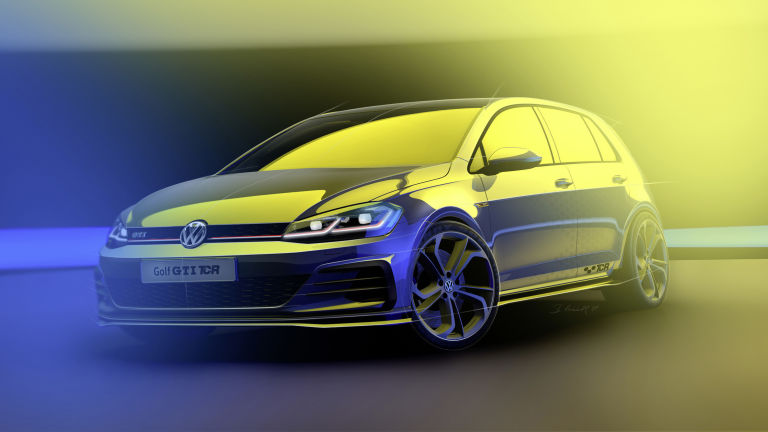 Volkswagen Golf GTI TCR Prototype to debut in Austria
The highly-anticipated and eagerly-waited Volkswagen GTI meetup of the world is about to start within a week's time. The event is a fan-favorite for both, the organization and the fanbase of this auto manufacturing giant. About to be held in a small town in Austria this time, we have always seen some of the most awesome concept cars come out into this even and capture our imaginations.
Also Read: 2019 Volkswagen Jetta – The Baby Audi
The all-time favorite concept cars that stunned the enthusiasts and participants are the Porsche-powered Volkswagen Type 2 and the insanely-powerful Volkswagen Golf GTI TCR Prototype. The later is the one that is much awaited by the public and will be debuting at the meetup this year. The Volkswagen Gold GTI TCR prototype is almost a production-ready model of the car that will haunt the viewers' hearts. The prototype is expected to go into production this fall, and it has bee speculated that the production-level Golf GTI TCR would not be very different from the prototype that is being shown off in the upcoming meetup.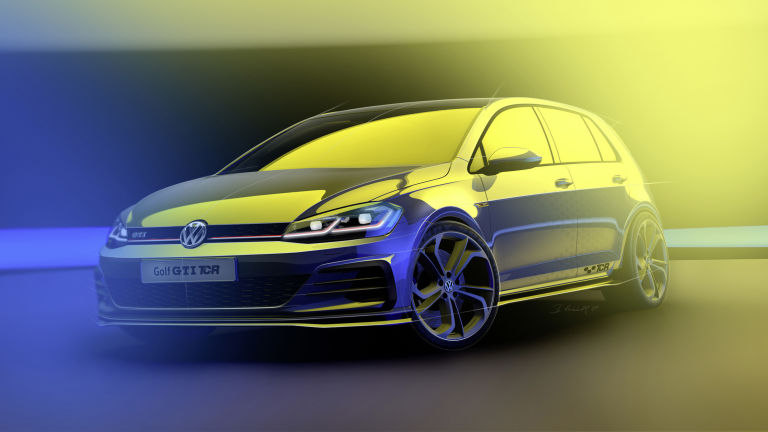 The name of this prototype comes from the GTI TCR race car. This also suggests that the prototype will feature a sporty look and performance. The beast powering the Volkswagen Golf GTI TCR prototype is a turbocharged inline-4 engine. This configuration of the engine makes it capable of producing 286 horsepower and produce up to 273 pound-feet of torque.
In comparison, the engine being used in the Volkswagen Gold GTI TCR Prototype produce just 6 hp less than the engine that powers the Volkswagen Golf R while it falls 20 horsepower short than the engine under the hood of a GTI Clubsport S. The engine power transmits to the front axles via a 7-speed dual-clutch DSG manual transmission.
The traction of the car can be monitored easily due to the presence of mechanical limited-slip differential that an accurately determine the status of the car regarding its traction. The theoretical top speed of the car is 164 miles per hour if you remove the limiter in place. The limiter restrains the engine from going any further after reaching a speed of 155 miles per hour.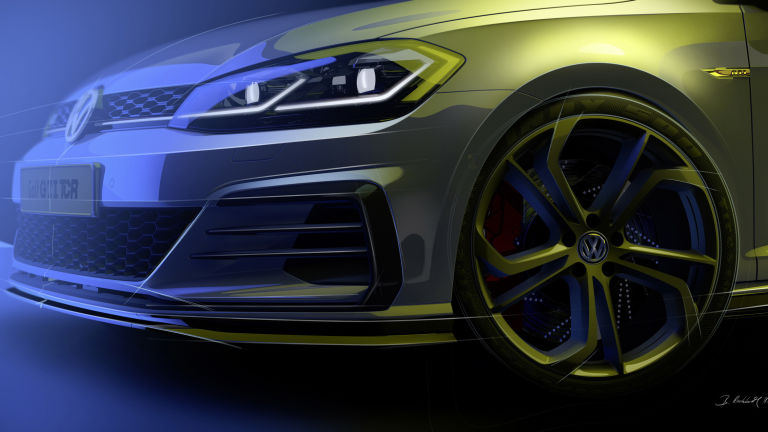 While Volkswagen fans and also a huge portion of the car fanatics would love to experience a ride in the car, it is yet unconfirmed whether the production-level car or the prototypes will reach the U.S. or not.