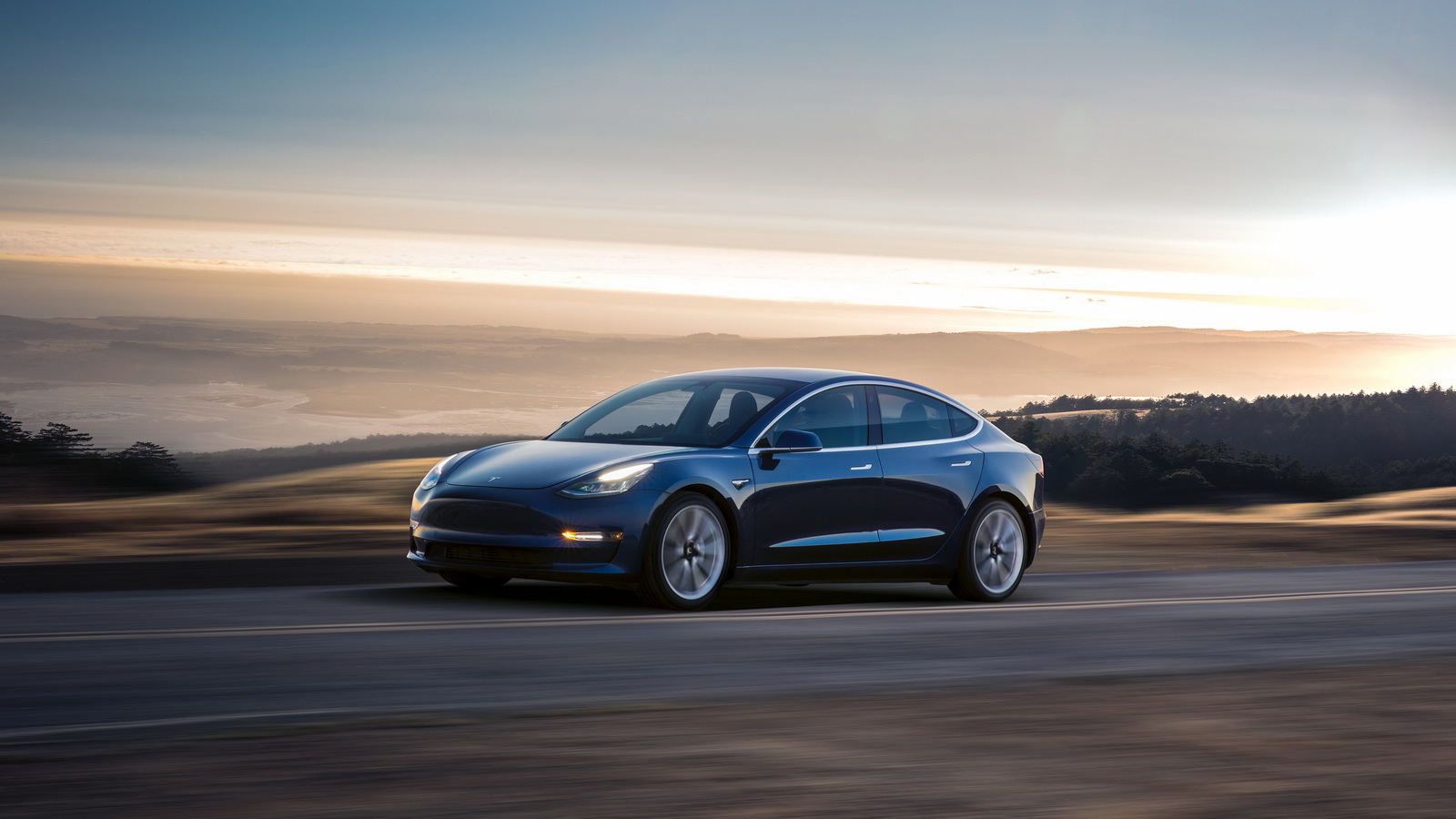 Why Teslas are virtually theft-proof
Not that we recommend you to try, but if local urban legend holds true, a hair pin in a Suzuki Mehran can get the ignition going. Over in a Tesla, things however are very different. A recent study on the rate of recovery of stolen Tesla models has revealed that the company's vehicles are virtually theft-proof. An impressive 98% of all Tesla models stolen were returned to their rightful owner within days.  
If a car can drive itself, shouldn't it be smart enough to protect itself too? Sounds like common sense you would expect from Tesla, but the actual reason, they're the worst to steal, isn't because of a super secure anti-theft feature.
The only way to steal a Tesla would be to hack into its system, something an average carjacker isn't particularly skilled at. Grabbing the key and attempting to drive off will not work either. It's 'Always on' location mapping will be the first and easiest way to find out where to send the police. Accurate, real-time GPS location-sharing is impossible to turn off and even harder to escape from.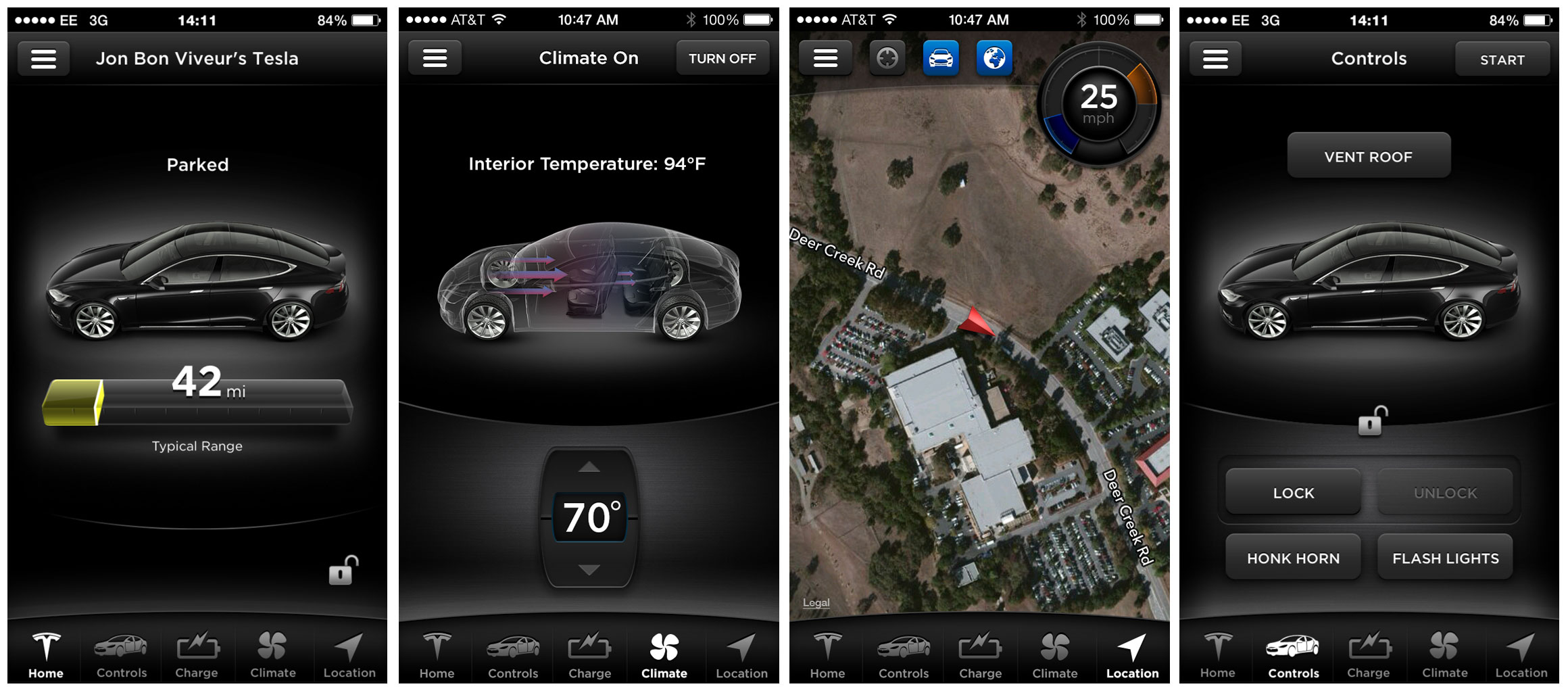 Read also: What Tesla's China Mega Factory Means for Pakistan
Even if a carjacker somehow manages to disengage the GPS system, once the car runs out of charge, the location of the charging station used will pop up on the owner's Tesla account online. This also comes with the option of removing the payment authorization required to use a charging station, hence effectively barring them from being driven cross-country.
Stealing a car and quickly disassemble its parts for resale in the black market isn't lucrative at all either. Since the technical expertise and knowledge required to service a Tesla are very specific and available only to authorized service centers, the black market for Tesla parts is barely existent in the first place and hence offers little to no incentives to robbers.
According to the authorities in the United States, thefts involving Tesla(s) every year in the country hover on the lower side of double-digit figures, with more than 98% of all stolen cars being returned to their rightful owners.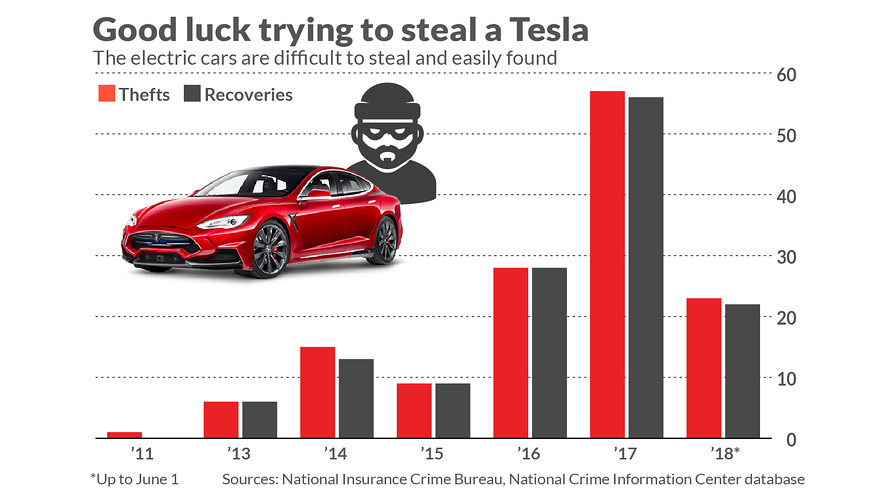 Source: MarketWatch
If you're planning to buy a Tesla in Pakistan, you're not going to be the first one. If you're planning to steal one, there's a good chance you'll get spotted by PakWheelers on the streets! For the latest community car-sightings, become a member of our active PakWheels Facebook Community Group.
Read also: Should You Import a Tesla in Pakistan