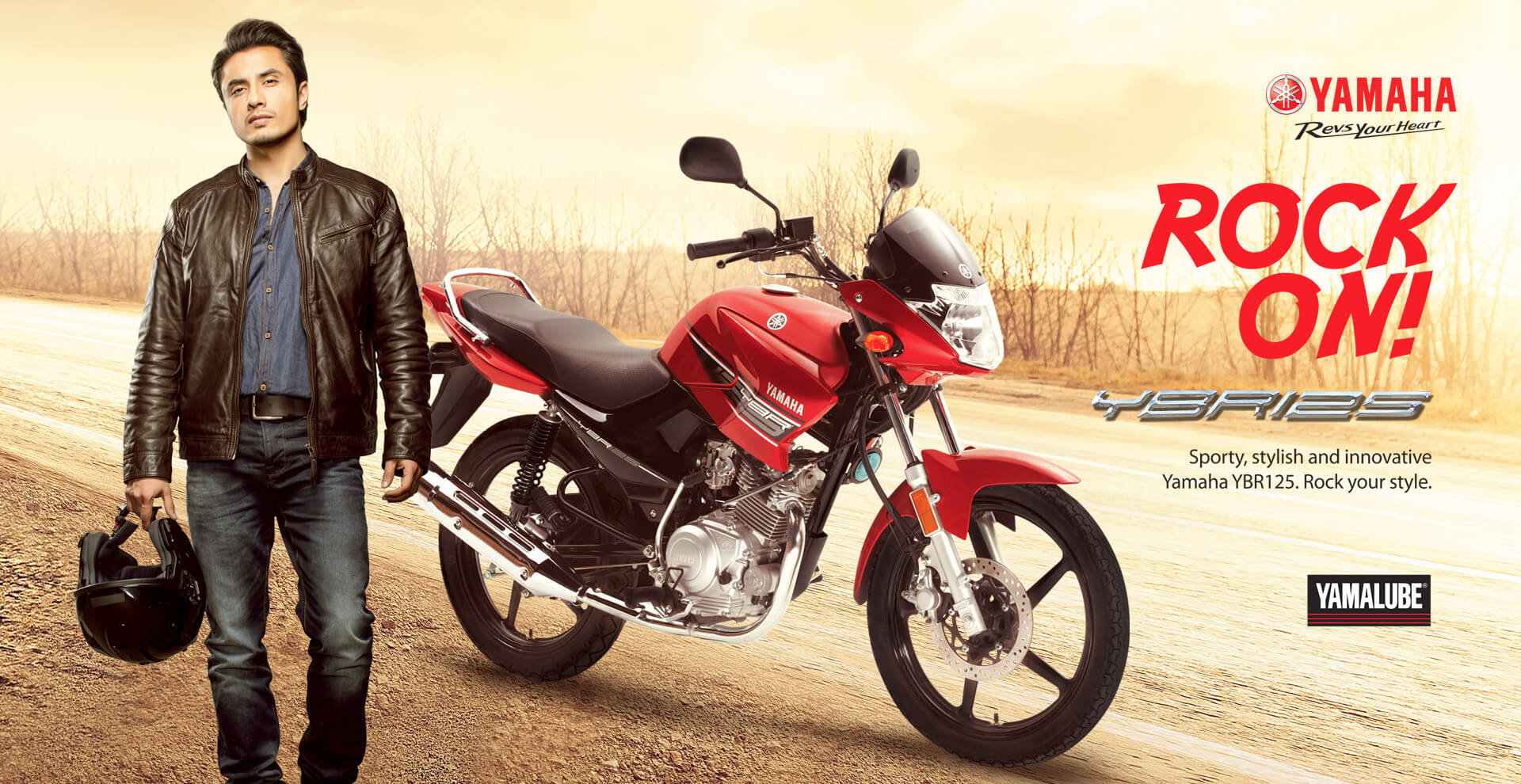 Yamaha Pays Tribute To The Youth Of Pakistan With The New Ad Campaign
Yamaha Motor Pakistan launched its first flagship model of 125cc bikes in Pakistan last year, and they have seen some great success. Both Yamaha YBR 125 and YBR 125G have been widely praised for their sporty looks, style and innovation. The Yamaha name is considered as a synonym for the word like durability. And as soon the new bike was launched, the people of Pakistan accepted the bike with open arms and gave them a warm welcome.
The new YBR 125 bike has gained smashing success among the youth of Pakistan. Its design and style, combined with the powerful 125 air-cooled 4-stroke engine have struck all the right notes with the Pakistani youth. The bike was an instant hit among the young generation.
And to celebrate its connection with Pakistan's young blood, Yamaha has launched a new campaign to pay homage to its loyal fans. Our youth is full of talent and knows what they want. They are focused and single-minded with energy and passion inside. And that is why Yamaha has chosen a young, driven and successful individual like Ali Zafar to represent their bikes.
Yamaha has made the bike to help the young owners of their YBR 125 bike get to their destination in style and leave a mark wherever they go. The new campaign celebrates all young riders who are strong and active individuals and know what they want. But it is not just all show. You can rely on the bike for it to be your partner in conquering the road ahead. The new Yamaha YBR 125 is a worthy companion. Rock On!
This is a sponsored post brought to you by Yamaha