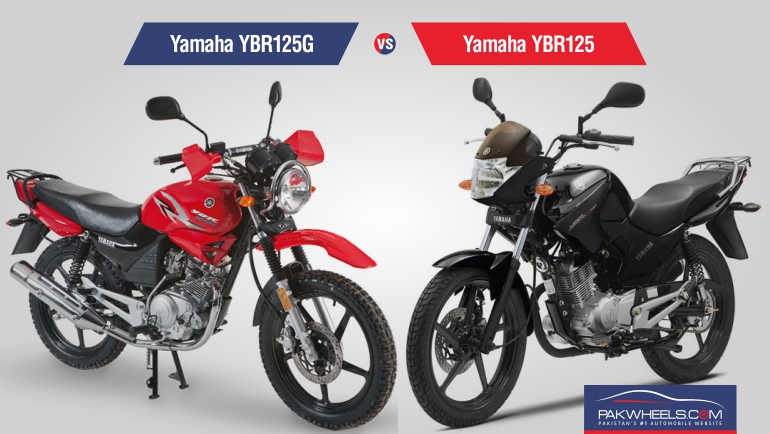 Yamaha YBR125 And YBR125G – A Visual Comparison
Yamaha launched their YBR125 on 27th of April and then the YBR125G just this month, on September 5th, 2015. Public's response to Yamaha YBR125 was encouraging enough for Yamaha to launch an off road version as well.
The YBR 125 is powered by a 125cc 4-stroke engine, coupled with a 5-speed gearbox. The bike is equipped with features such as front disk brake, alloy rims, self-start, halogen headlamp, fuel gauge, gear indicator, etc. Moreover, the single cylinder engine will have an engine balancer that would help reduce the engine vibrations that are usually present in one-cylinder engines. The price of Yamaha YBR125 is PKR 129,400/-.
The YBR 125G is based on the same 125cc platform as YBR 125, but it is targeted towards an emerging segment of motorcycle travel enthusiasts. The bike takes its inspiration from the trail bikes of olden times with longer fork and suspension travel, off-road mudguard, increased ride height, engine and headlight guards, high power headlight and wider off road tires. The YBR125G is priced at PKR 132400/-.
For launch event coverage and photos of YBR125 and YBR125G, click here and here. The photos of the YBR125G are taken from the internet for the comparison since the detailed photos of locally launched YBR125G are scarce. There are minute differences between the local YBR125G and the one available internationally, like hand guards are missing and body panels and graphics are slightly different in the local YBR125G.