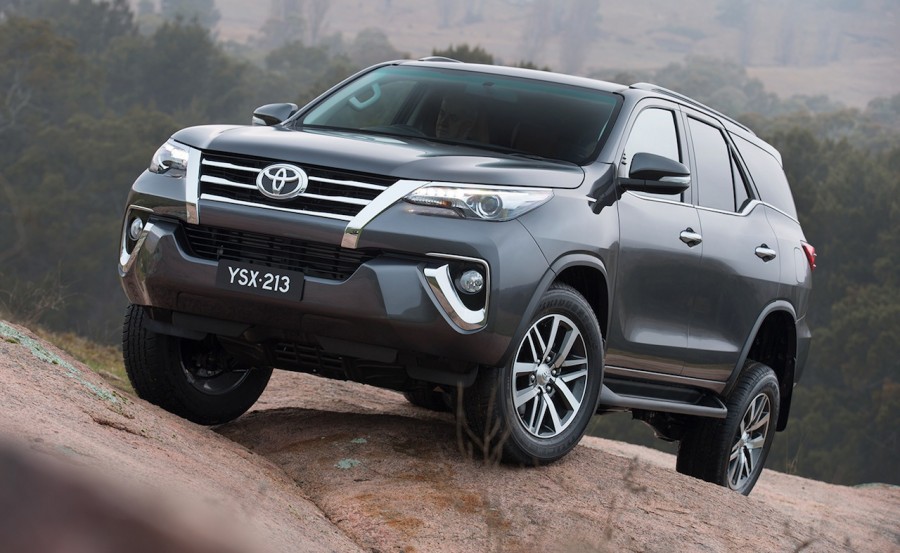 2018 Toyota Fortuner diesel – What do we know so far!
IMC launched Toyota Fortuner petrol variant in Pakistan back in 2012 with 2TR – FE petrol engine. It was considered under-powered, but still did well in Pakistani automobile market. And now the company is all set to launch its diesel variant in February with the price tag around 5.8 to 5.9 million. So what should one expect from a vehicle costing around almost 60 lac?
RELATED: IMC to launch new diesel Fortuner soon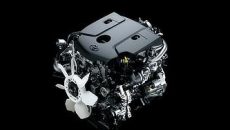 The new Fortuner diesel will come with a 1GD-FTV 2.8-litre diesel engine—Toyota's more modern version of engine line. The vehicle makes 175 horsepower at 3400 rpm, in simple terms it's great. Moreover, the engine produces 450Nm of torque at 1400 RPM, while the older version engine 1KD-FTV 3.0L, which comes in Revo, only produces 352Nm of torque at 1400 RPM. So the upcoming Fortuner will be a powerful vehicle.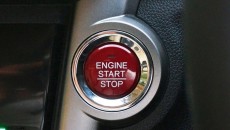 Moving onwards, the diesel Fortuner is equipped with push start and also with a key-less entry, which the petrol variant doesn't possess. Furthermore, the upcoming 4×4 vehicle has a power back door– in layman terms, the back door can be automatically opened and closed with a simple press of a button. Additionally, the SUV (Sports Utility Vehicle) will house paddle shifters same as its gasoline variant. Toyota has additional features in this
vehicle and that are Eco and Power modes, one can easily select the modes with a push of a button.
The new 1GD 2.8L four-cylinder turbocharged engine will make the diving experience on hilly roads a lot better, as being a turbocharged diesel engine it has more power and performs well where oxygen is low such as hilly places than its 2.7L A/T petrol variant. Moreover, diesel Fortuner has good low-end torque as well which helps to tow extra compartment without much hassle. So if you are planning to travel to hilly places than this diesel Fortuner is the thing you need. Also, due to the availability of diesel on long routes, it is good for one to choose Fortuner.
Fortuner diesel is equipped with vehicle stability control, differential lock system, Hill-start assist control and paddle shifters same as its petrol counterpart. However, the company has added one extra feature to this new variant, and that is Downhill Assist Control (DAC).
So what does DAC do?
The DAC automatically maintains low vehicle speed while driving down a steep slope by controlling the brake fluid pressure, an extra perk for people who love off-roading and who travel a lot to hilly places.
That was a brief overview of Toyota Fortuner diesel as per our information for you guys. Stay tuned to PakWheels.com for more detailed review.