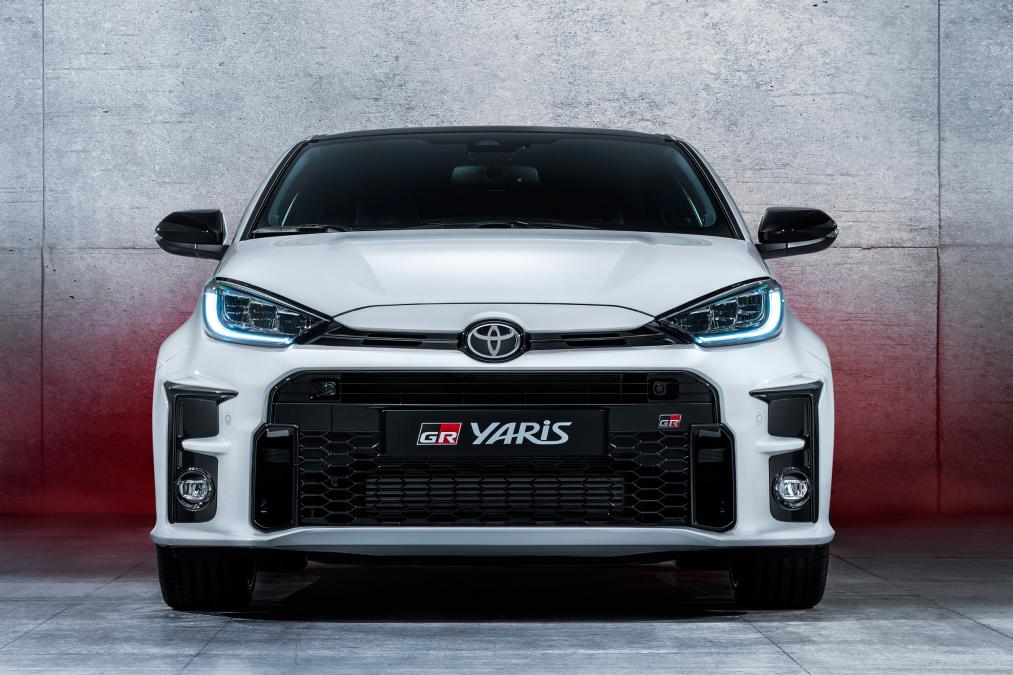 2020 Toyota GR Yaris revealed – Have a look!
Toyota has brought the car enthusiasts of the World a really cool machine. In its segment, Yaris hasn't been a much popular car. Toyota changed this view when it revealed a 209 horsepower Yaris GRMN in 2017, in partnership with Toyota motorsports arm Gazoo Racing. The car has been getting high attention since its release, and the fans were eying on Toyota Yaris to release a bigger sports version.
The wait is over for Yaris fans with the release of GR Yaris hot hatch. The new Yaris GR was released at the Tokyo Auto Salon in Japan a few days back. This is the second model in the GR sports car line based on knowledge gained from the company's World Rally Championship program.
This highly anticipated 4-wheel drive car has been developed by Gazoo Racing in Japan as a homologation special to help develop the coming generations of Yaris WRC. GR Yaris joins GR Supra in Toyota's performance-focused lineup. At the launch, Gazoo Racing boss said:
While the new GR Supra is a sports car developed through track racing, the GR Yaris has been devised through our participation in rallies – something that many of our fans have been waiting for.
Now let us find out the specifications of this newly launched powerful machine. It is equipped with the most powerful three-cylinder engine. The turbocharged 1.6L engine produces 257 horsepower, and a massive torque of 260 Nm is transferred to both the axles through a 6-speed manual gear.
Despite the addition of 4-wheel drive as well as two Torsen limited-slip differentials, the GR Yaris weighs only 1280 kilograms. It does 0 to 100 Km/h in less than five and a half seconds and reaches an electronically capped speed of 230 km/h. The car has a low weight because of the extensive use of carbon fiber polymer and aluminum. It is a 3-door hatchback that takes full advantage of Toyota's WRC expertise.
The newly developed double-wishbone rear suspension, a MacPherson strut front suspension, and a wider rear track are much better as compared to the regular Yaris. The roofline has been lowered by 91 millimeters (3.6 inches) to give it a coupe shape with stylish frameless doors. The car is 3995 mm long and 1805 mm wide, having a wheelbase of 2558 mm. The front track is 1530 mm, and the rear is 1560 mm. The 18-inch sports alloy rims and Dunlop Sport Maxx tires with custom colored brake calipers inside give it a perfect sports look.
The engine is mated to a 6-speed intelligent Manual Transmission (iMT)gearbox with permanent 4-wheel drive using a multi-plate clutch to vary power to all the wheels. A dial switch will enable the driver to choose between 3 modes of driving, which are normal, sports, and track modes. In normal mode, front and rear torque distribution will be 60:40, and in sports mode, the ratio will change to 30:70. The track mode will have equal torque distribution between front and rear wheels.  It is important to know that these represent the default settings as the 4-wheel drive system automatically adjusts itself and can send the full torque to the front or rear wheels depending on the road conditions and driving style.
The new Yaris has totally been up to the expectation of Yaris lovers. This model has made Yaris compete with the other brands like Hyundai i30N or Volkswagen Golf GTi. The sales of the car will start by mid-2020 in the United Kingdom. Japan has opened pre-orders of the vehicle where only limited-run RZ first edition and RZ high-performance first edition trims are available.
We can estimate the importance of GR Yaris by the fact that Toyota has a dedicated special assembly line for GR cars at its new Motomachi factory where Yaris would be built.
Tell us about your thoughts in the comments section below. Stay tuned to PakWheels blogs for more informative articles because if it's on wheels, we've got it covered.
Recommended for you: SUVs, MPVs, and Crossovers to be launched in 2020