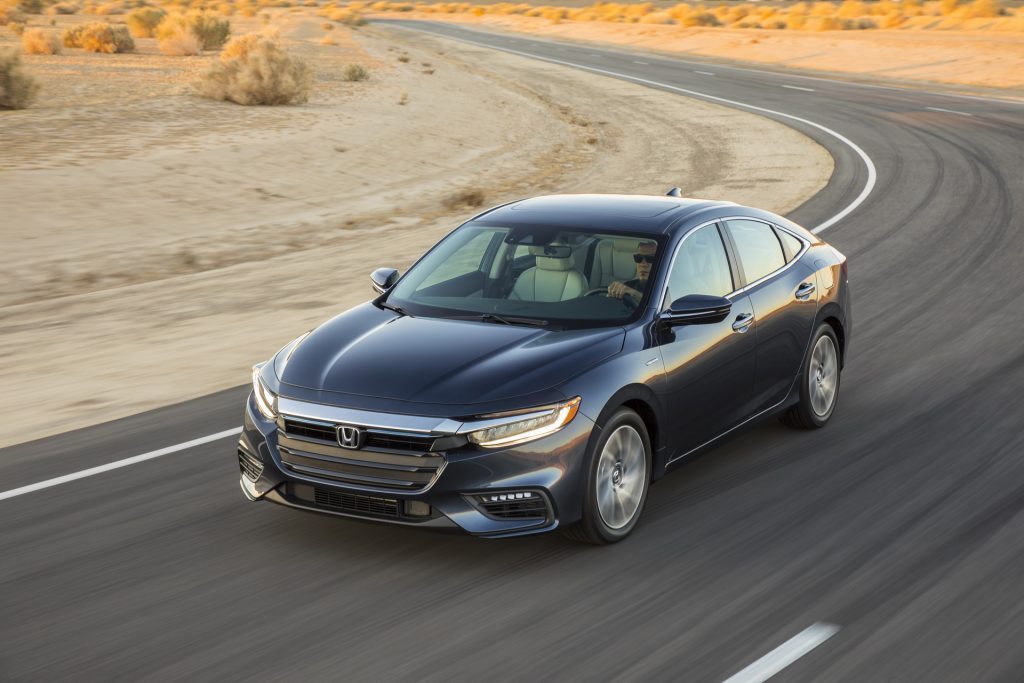 [Update] All-new Honda Insight 2019 – Back with a bang!
Honda seems very busy for quite some time now. The journey started back in October 2015 when 10th generation Civic was launched. Later Honda CR-V was unveiled. The European market got the taste of the new Civic in the form of Hatchback. The North American market saw the release of Civic Si, and most recently Civic Type R joined the club. Between these launches, Honda launched the new Ridgeline Pickup truck for US market as well as the Honda Pilot SUV. The US market also saw the launch of 8-seat best selling minivan "Honda Odyssey" earlier this year while the most anticipated launch for this year from Honda is the 10th generation of Honda Accord.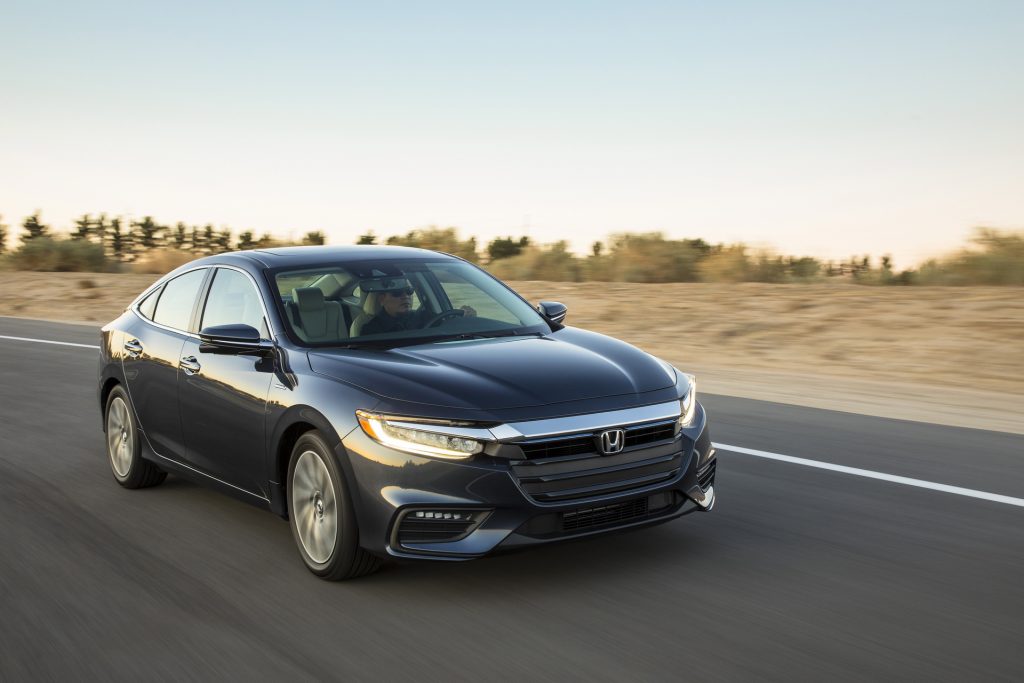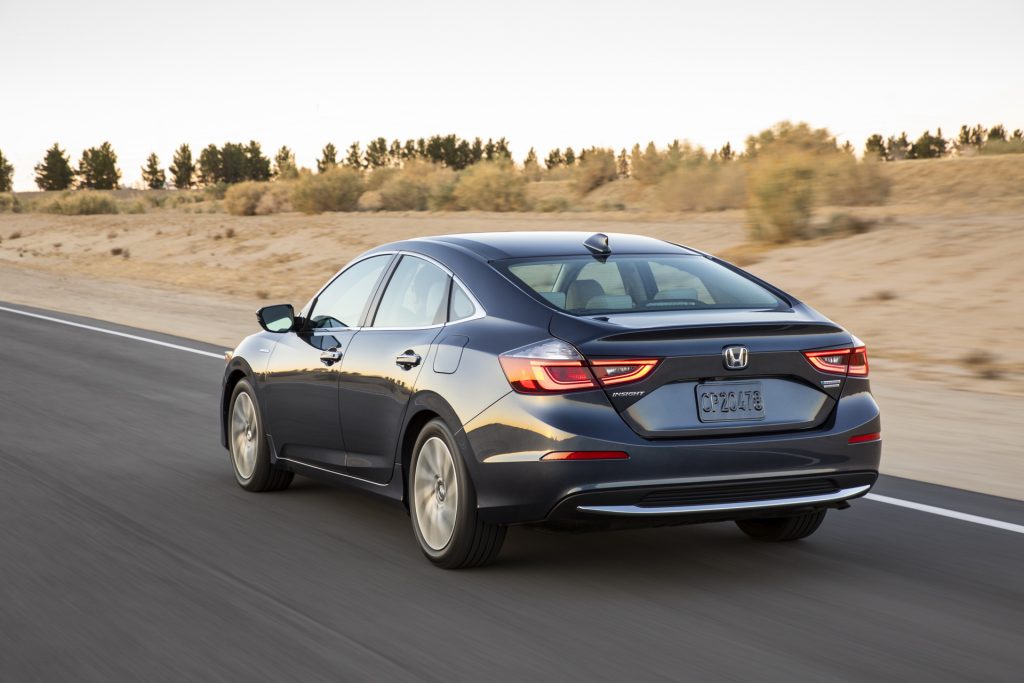 While overall Honda is seeing and experiencing a success story with each and every launched product and its only getting better and better, let us go back in the past a little. In late 1990's Honda introduced first Hybrid production model in the shape of Honda Insight. It was a funky looking three-door hatchback which was powered by a 1000 cc, 3-cylinder VTEC-E petrol engine in combination with a 13HP electric motor. Honda trademarked their Hybrid technology as Integrated Motor Assist "IMA." As the name suggests, the gasoline engine, which is the main source of power is assisted by an electric motor. During acceleration, this small electric motor comes in assistance providing extra power, while during deceleration the same motor works as a generator, recovering energy and storing it in nickel metal hydride batteries located behind the rear seats. The car was capable of around 32 kilometres per litres and was declared as the world most fuel economical, mass production vehicle at that time.  The car remained in production from 1999 till 2006.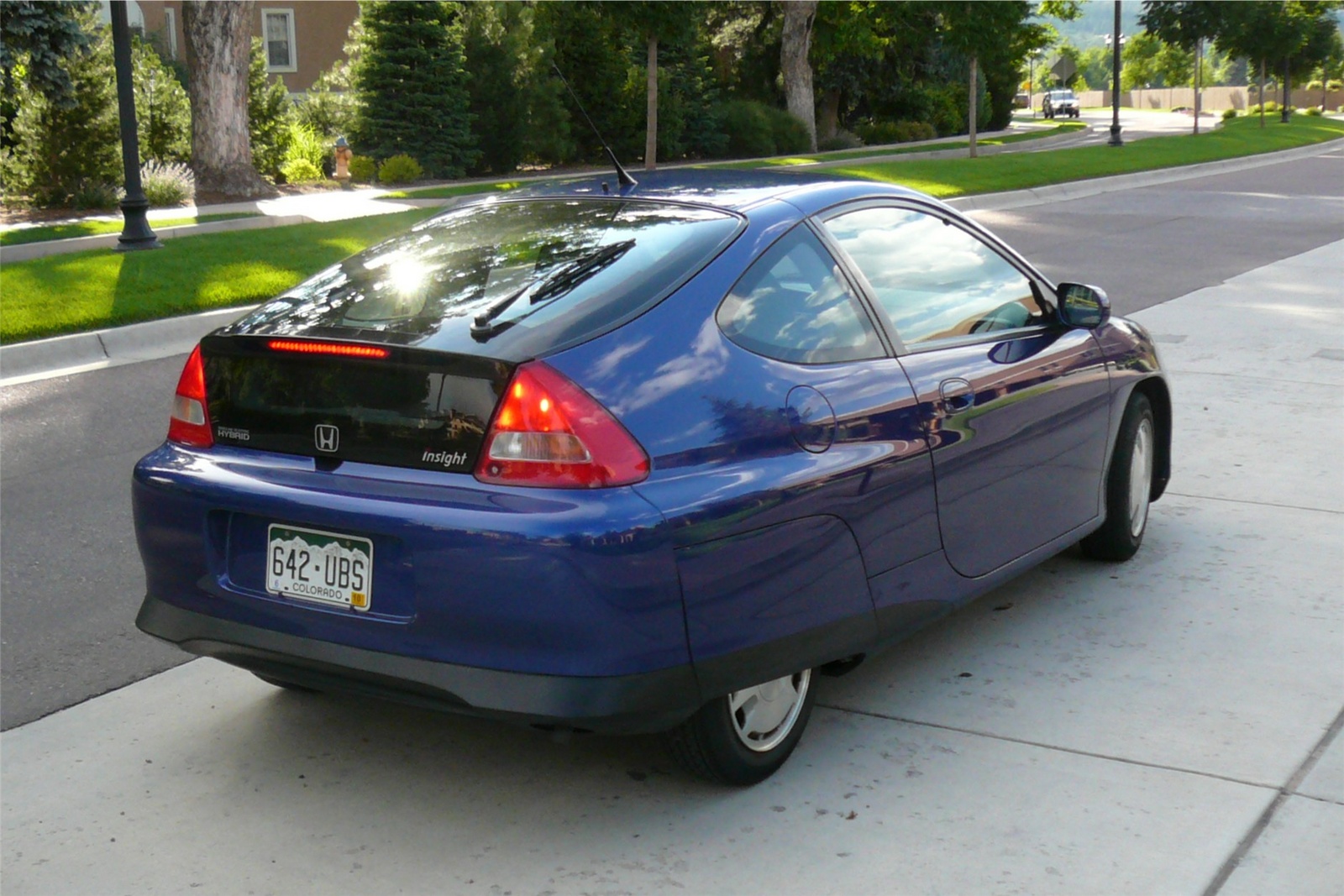 By mid-2000's the fuel prices were started getting higher and higher. Toyota, on the other hand, was also working hard on their Hybrid technologies and had already introduced their 2nd generation Prius. The hybrid technology was new, but people were looking for fuel-efficient vehicles and comparing a small 3-door boring Honda Insight, the Prius was already very successful. Honda didn't replace the Insight soon after the first generation was discontinued in 2006. Looking the market trends and success story of Prius, Honda introduced their 2nd generation of Honda Insight in 2009. This is the same generation of Honda Insight, which we see as used JDM imports in Pakistan as well.
Prius at that time was so successful that the 2nd generation of Insight took so much inspiration from it and at first glance, it looked like a copycat of Prius. 1.3-liter 4-cylinder SOHC i-VTEC 98hp engine powered the second generation of Honda Insight. The IMA technology which was part of first-generation Insight was replicated again here in the second generation with the same 13hp motor.
Overall on the exterior and interior of the car was much improved but could not achieve that much of the success in any market around the world. As an example, the best year sales numbers for Insight in the United States were little below 21,000 units while same years Toyota was selling over 140,000 units of Prius in the United States. In 2014 Honda discontinued the production of Honda Insight.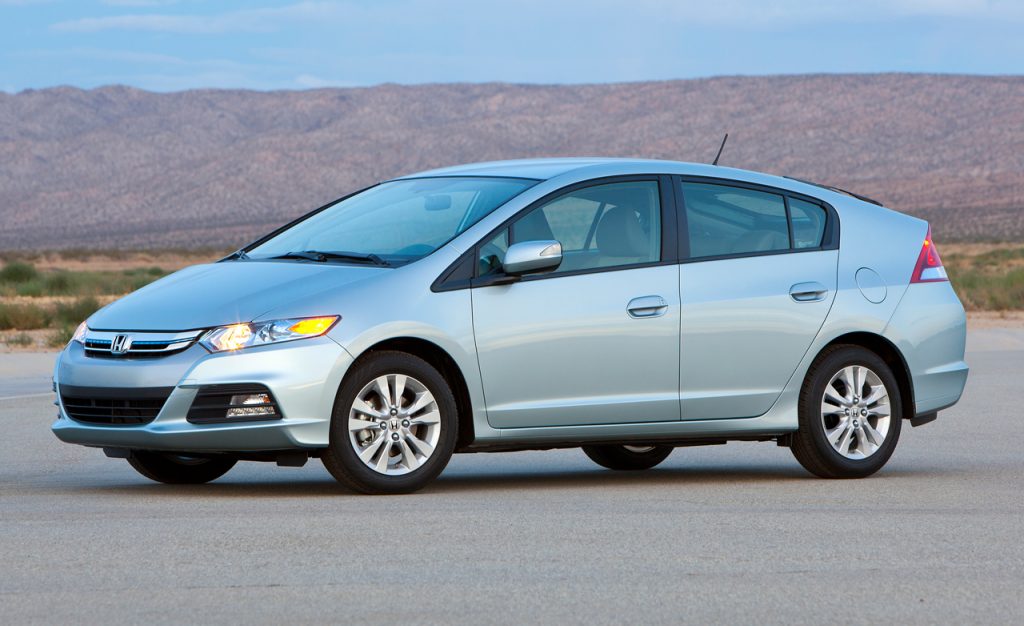 Fast forward to December 2017, almost three years after discontinuation of the 2nd generation of Insight, today Honda North America released a press release to a surprise. After two times failure of Insight in a row generation after generation, Honda is taking one more chance and bringing the model again as a third generation with the same nameplate. Honda also released images of a prototype which will be made public on 15th January 2018 at North American International Auto Show at Detroit.
The prototype images reveal a very sleek, sporty looking vehicle. Unlike last two generations which were based on hatchback design, the third generation is conventional 4-door, 5-passenger sedan. The prototype carries the same design language currently in use by other Honda lineup. At first glance, one can get mistaken for its identity as it looks so much similar to Accord from the front. The rear of the vehicle show new style LED tail lights [inspired by Tesla Model S] while side profile is similar to the current Civic. Overall the teaser images somewhat reveal the new Insight has the same footprint as 10th generation Civic.
The new Insight is a product of Honda Design Studio USA, also responsible for the successful current 10th generation of Honda Civic as well as the new 10th generation Accord. Mr Henio Arcangeli, Jr., senior vice president of Automobile Sales and general manager of the Honda Division, American Honda Motor Co., Inc. said
 "With its sophisticated styling, dynamic stance, ample interior space and best-in-class performance, the all-new Insight embodies Honda's approach to creating electrified vehicles without the typical tradeoffs, You won't have to be an electrification advocate to appreciate the new Insight – it's a great car in its own right, independent of what's happening under the hood."
Honda has not released any details on what is under the hood of this new Insight but said that it would be Honda's two-motor hybrid system, which is same system currently applied in the Hybrid variant of the Accord. Although the Hybrid Accord uses a naturally aspirated 2.0L engine, we can expect a 1.5L naturally aspirated engine, which is also in use by Honda Clarity, another efficient vehicle from Honda in certain markets like North America, available as plugin Hybrid as well as Electric. As for the interior, we see some design cues taken from the Accord interior, and Honda said it would be a premium interior with high-quality materials as well as safety and other features. Honda promises best in class performance as far as fuel economy for a vehicle in its class.
Looking at prototype images, it seems like the vehicle is production-ready. If we look at prototypes shown by Honda for the currently in production models, we come across this fact that most prototypes were very close to the production models with very few changes. This means that we might not see a lot of changes on interior or exterior of prototype and most of the design remain intact in the production version. The new Insight will be "hybrid only" model and will be placed between the conventional Civic Sedan and Accord.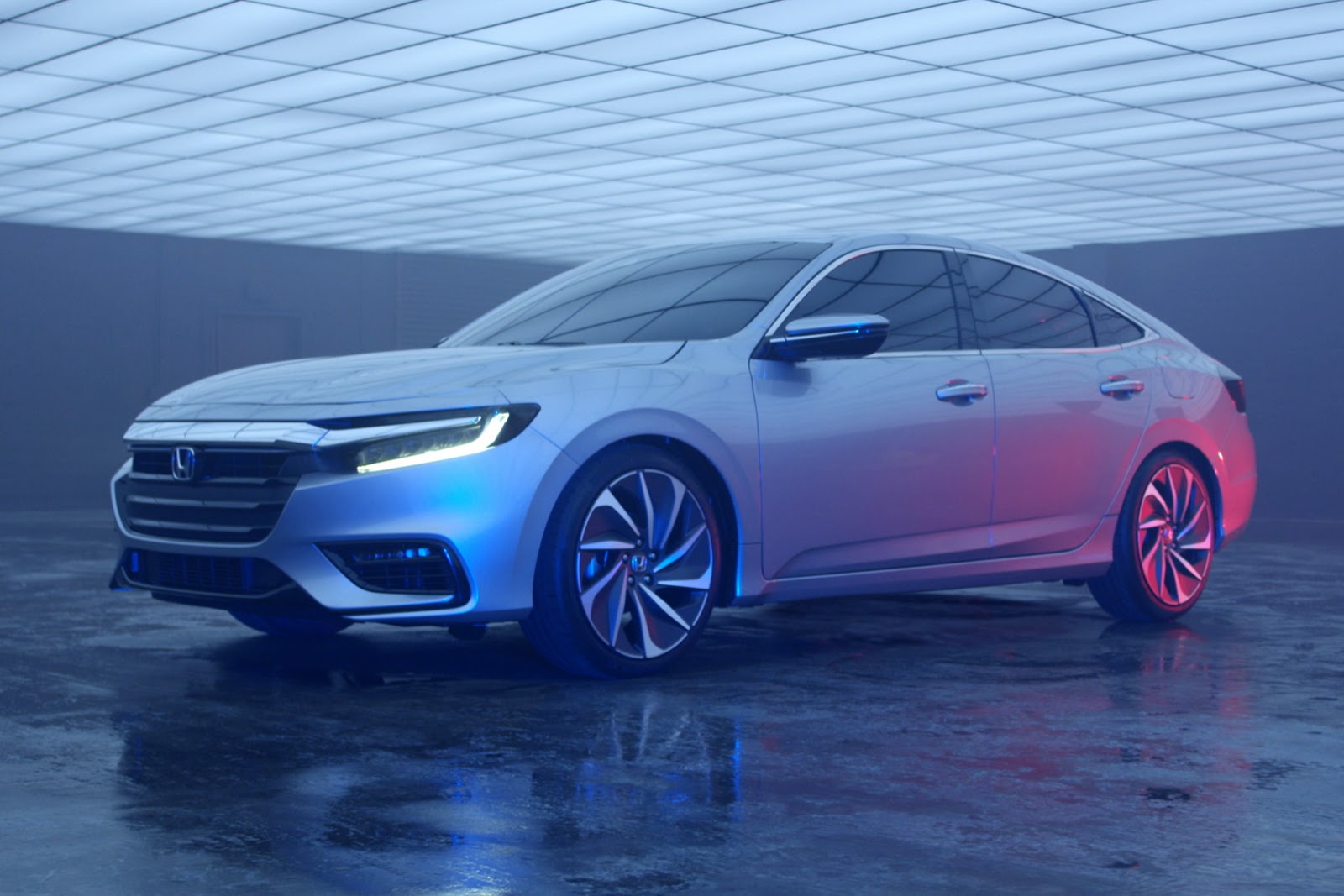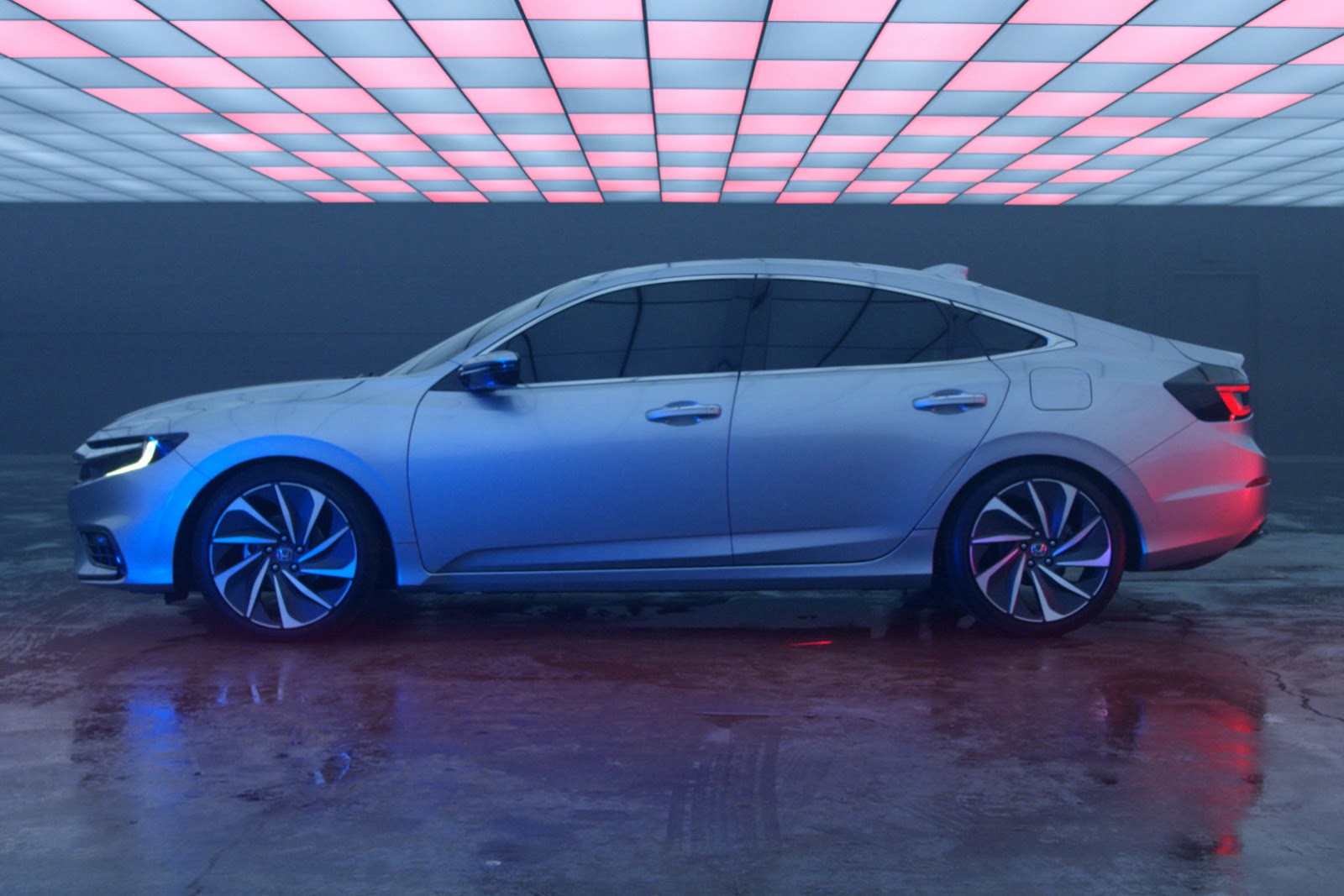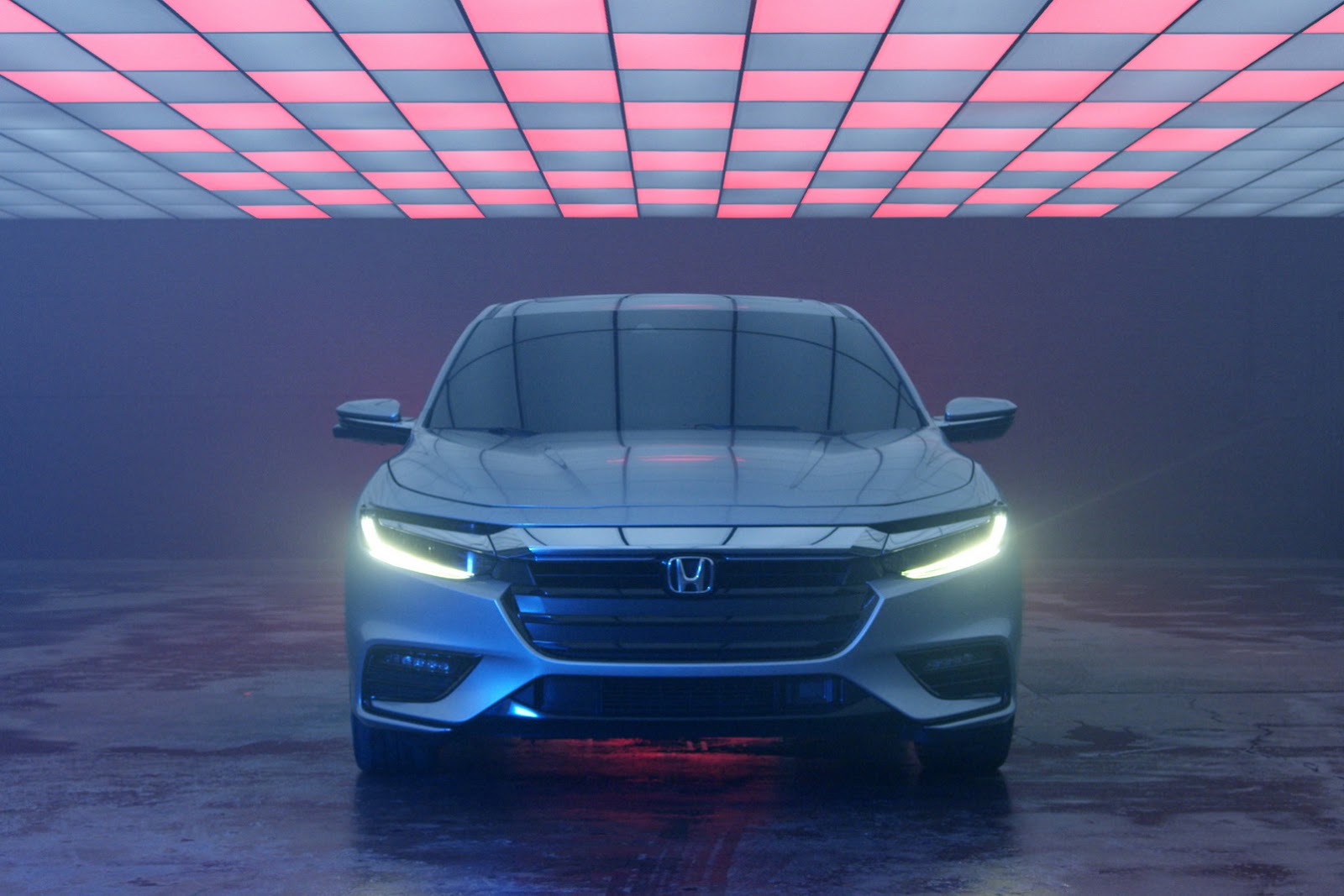 Overall it seems that the new Insight will surely do much better comparing its predecessors, with its refinement and all new design inside and out.  The new recipe currently in use by Honda is really working out for them. I believe that Honda moved to conventional sedan version this time because this being a hatchback would place them right next to their all-time competitor, Toyota Prius. In sedan version, Honda can market it in much broader perspective. Also as there is no Civic Hybrid planned, an Insight in shape of a sedan can be a perfect replacement for someone looking for a Hybrid sedan.
Honda mentioned that the new Insight will be available sometime in 2018 in the United States and will be produced exclusively at Honda's Greensburg, Indiana plant. Insight will also be available later in the Japanese market, but no timeline is known at this time. It is rumoured that it will be an imported version from North America for Japan domestic market. We will share more details with our readers time to time on this story once its available.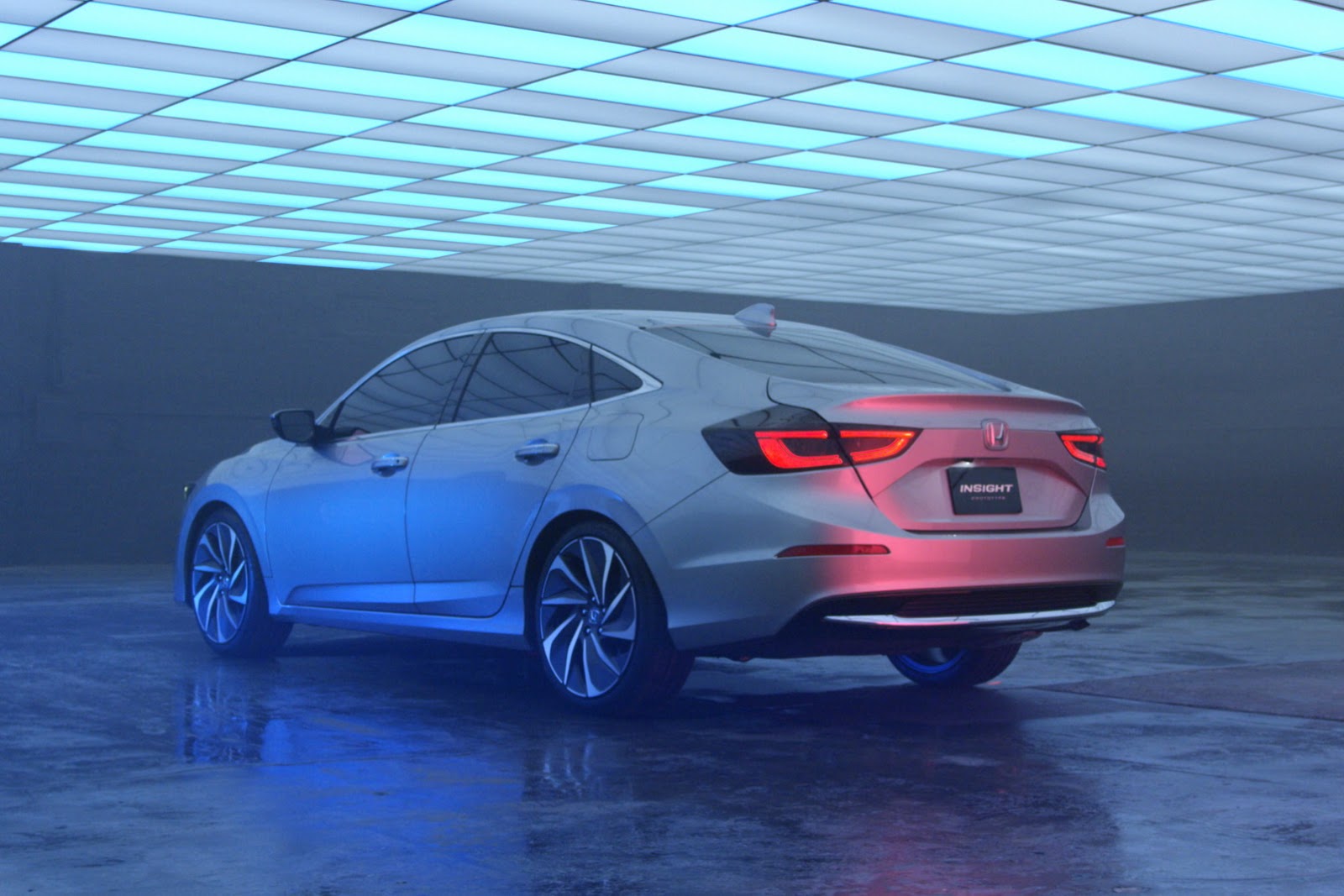 Meanwhile, let us know what do you think about the new Insight. Will it be a failed attempt as its dark past or will it take some customers away from Prius?
Join Discussion on Pakwheels forum here > Pakwheels.com/insight
Update: March 26, 2018
Today Honda North America officially revealed the details regarding the production model of the next generation Insight. As we were expecting, the production variant inside and out does not differ much from the production version.  Honda revealed that the new Insight will be powered by the 1.5L inline four-cylinder engine in combination with an electric motor, and lithium-ion battery pack. The power output is rated at 151HP while having an impressive torque figure of 260NM.  Insight will work as a series hybrid, there will be a generator motor which will operate with gasoline engine power and the electricity it produces will either power the electric propulsion motor or will charge the lithium-ion battery back. Honda announced a class leading 55 miles per gallon fuel economy on US cycle for the new Insight.
The Insight will have three driver select-able driving modes Normal, Econ and Sport. Honda has intelligently placed the batteries under the rear seats which gives an impressive 15.1 cubic feet of trunk space which also allow for 60/40 split seating.
Although the new Insight is based on 10th generation Civic, the chassis and platform are further refined for duty in the case of Insight. There is a fully independent suspension with Macpherson strut at the front while multi-link at the rear.  Electro-servo brake system, as well as variable ratio dual pinion electric power steering, is standard. On safety front beside front and side airbags being standard, active safety system known as Honda Sensing suite will also be standard which includes Forward Collision Warning,  Collision Mitigation Braking System, Lane Departure Warning, Lane Keeping Assistance System, Road Departure Mitigation, Adaptive Cruise Control with Low Speed Follow and Traffic Sign Recognition.
The Insight will be available in three trim levels for US market, and all will comes standard with LED headlights as well as  LED taillights. The top of the line Touring will have rain sensing wipers, LED fog lights, 8-way driver while 4-way power passenger seat, dual zone climate control,  4G LTE Wi-Fi with mobile hotspot capability, a 10-speaker premium audio system with an 8-inch touchscreen with Apple Car-play and Android Auto capabilities.
Henio Arcangeli, Jr., senior vice president of American Honda Motor Co said,
" The Honda Insight shows consumers that the efficiency of a hybrid car doesn't mean sacrificing style, refinement or performance. The Insight is another symbol of a new era in the evolution of Honda electrified vehicles, where customers can have everything they want with no compromises "
The new Insight will be manufactured exclusively at Greensburg, Indiana and sales will start in next few months. Pricing is not released, but it is expected to remain above the Civic. The production version will be on display at the upcoming NY Auto show. Please stay tuned with Pakwheels, and we will bring live pictures from the show for our readers.