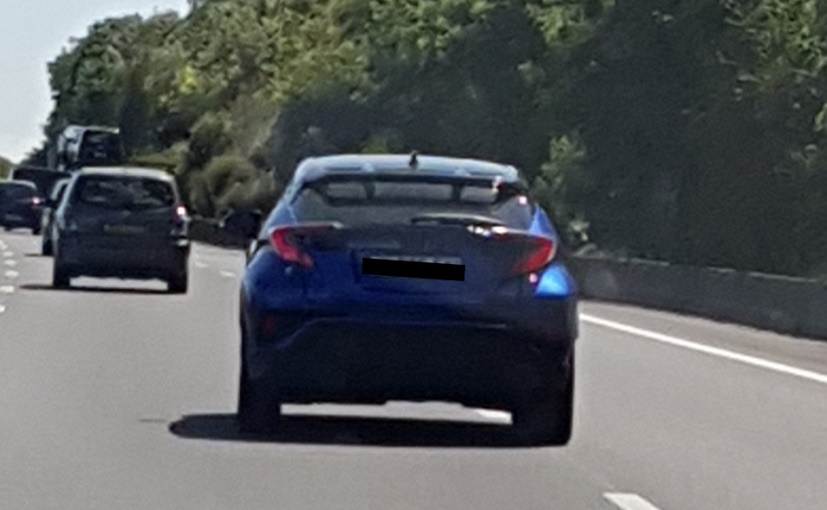 Here are the First On-Road Spy-Shots of Toyota C-HR!
Calling Honda Vezel 'An Eye Candy' of the plethora of JDM (Japanese Domestic Model) cars in Pakistan may not be an understatement. Like Prius can be attributed to the success and awareness of hybrid vehicles in Pakistan, Vezel deserves credit for making compact crossovers a norm in our country.
Recommended Reading: Honda Vezel – A Perfect Fit For Pakistan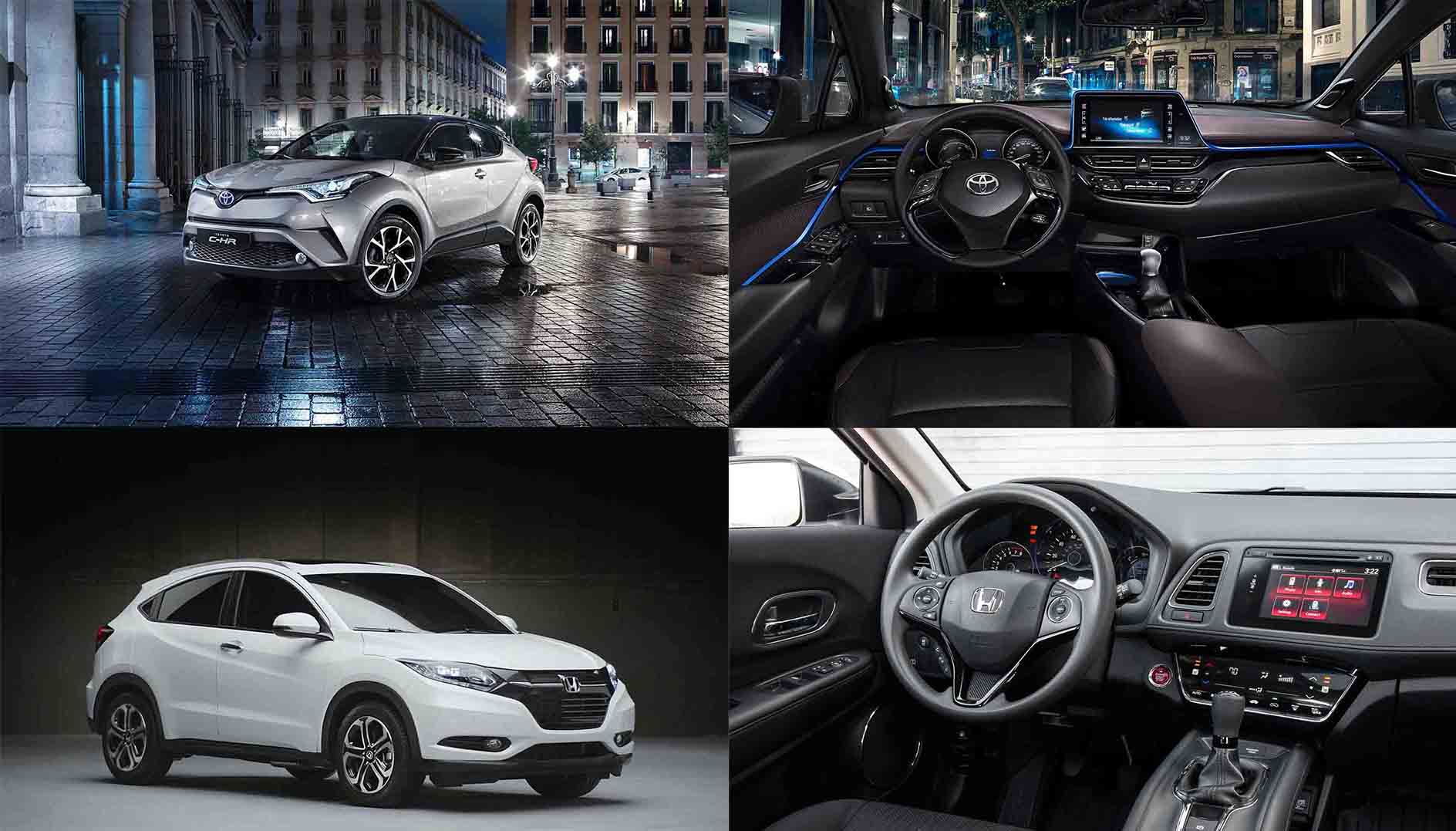 Honda HR-V which was launched in Pakistan at the start of this year, has seen successive launches worldwide. Toyota showed off their C-HR short for "Coupe High Rider" at the Geneva Auto Show 2016 in a bid to counter HR-V/Vezel's influence and to address the changing consumer preference in the industry, which is gradually shifting from being sedan oriented to preferring CUVs. During C-HR's unveil in Geneva Motor Show this year, along with the reveal of C-HR's production model in all its glory, Toyota explained the three engine options along with the available transmissions. The engine options of C-HR are as follows;
A standard 1.8-liter gasoline engine with an electric motor connected to an eCVT transmission
An option of a 2.0-liter naturally aspirated petrol engine attached to a CV-T unit
And a 1.2-liter turbo engine, which will come with a choice of either a six-speed manual or a CV-T transmission like the other two.
Have a Look: Toyota's Vezel Fighter 'C-HR' Will Be Available With A 1.2L Turbocharged Engine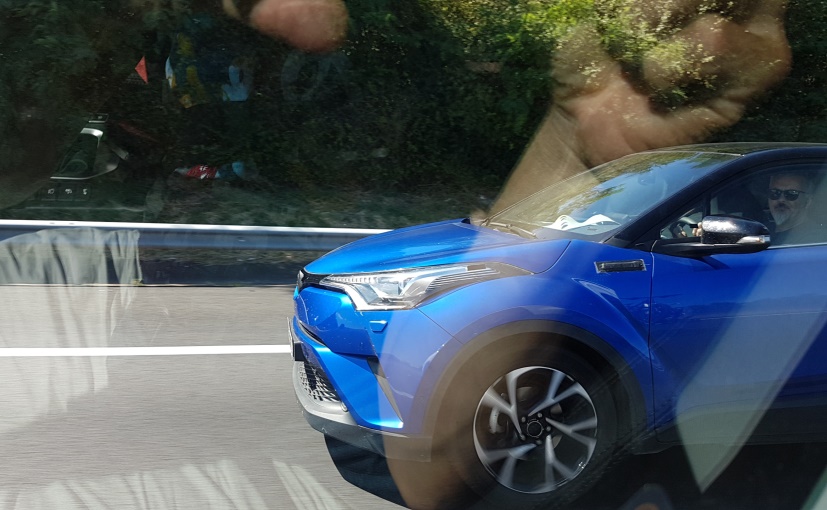 After Geneva Auto Show, the world knew, what the production model of the much awaited Toyota C-HR would finally look like, which along the way has undergone several redesigns. Now the things have gone up a notch as we finally have an up close look of its visual appeal on the road; thanks to some spy shots of its mule being tested somewhere in Europe.
A test mule also indicates a nearing launch, and since the first photos of C-HR on the road have originated from Europe, we can safely assume that Toyota may initiate its release in this market. Whatever the case may be, as 1.2-liter turbo and 1.8-liter hybrid C-HRs make their way to the Japanese Domestic Market, import of this car to Pakistan will soon commence, especially when keeping in view the unprecedented success of Honda Vezel in our country.
Also Read: Toyota C-HR – Another Great Addition to the Global Crossover Family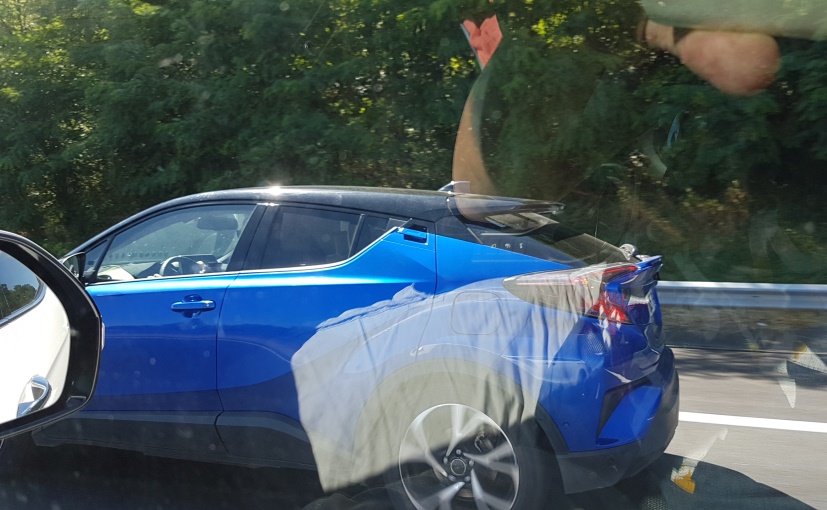 After seeing these first on the road photos, if given an option, which one of the two CUVs will you choose? C-HR or HR-V/Vezel? Let us know about your choice in the comments field below! Also here's a little video showing the production model of Toyota C-HR.