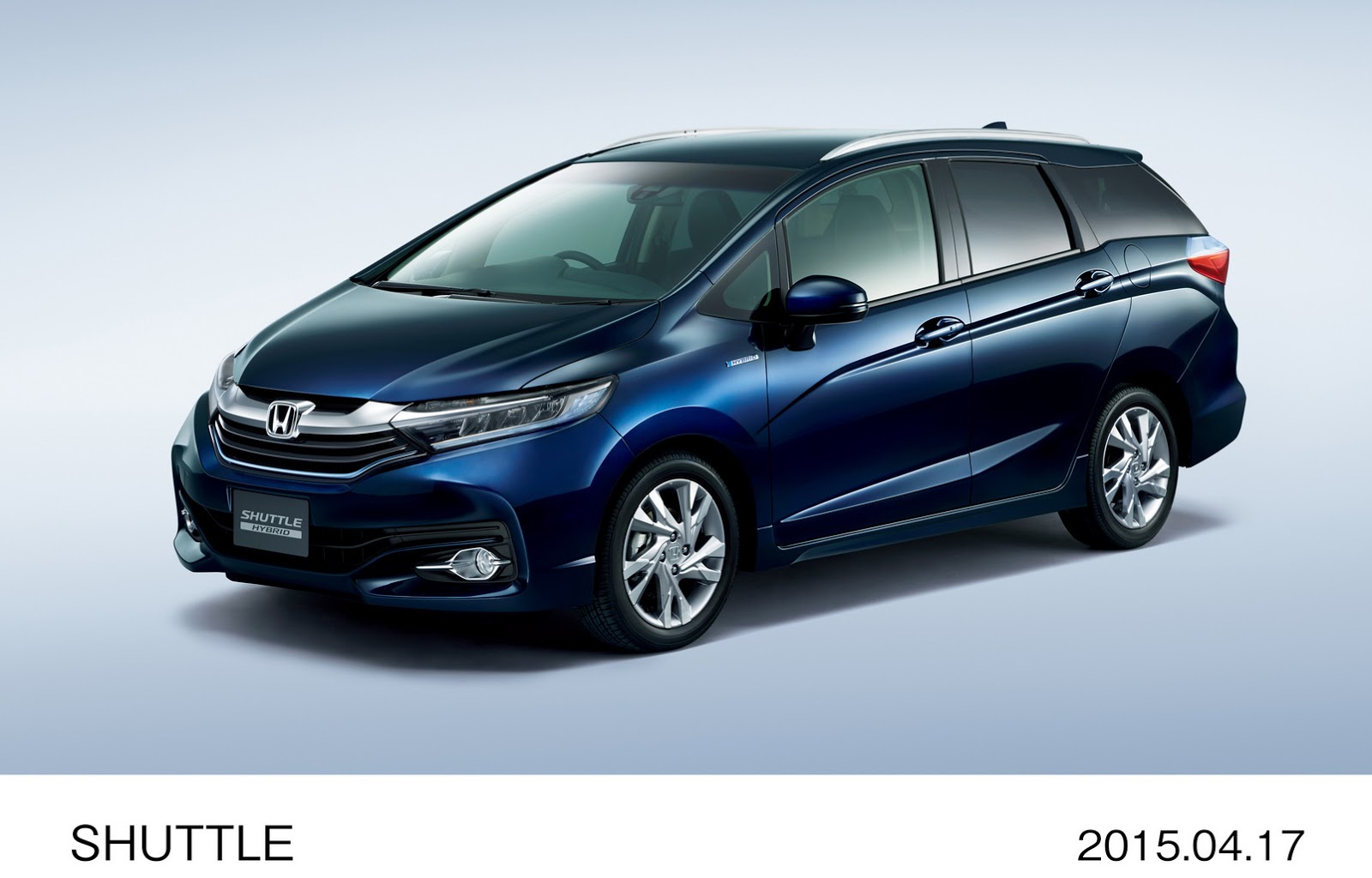 Honda Shuttle Officially Revealed
Modular platform is a new trend among the automakers these days. This gives a wider flexibility and help them produce multiple models using same platform underneath. One major advantage is much reduced cost of production and increased sales. For example, the VW MQB is underpinned to more than a dozen models across VW/Audi range. Other companies, like Ford, are also famous for same design technology. Japanese have started following the same strategy as well with Honda jumping the bandwagon most recently. Honda is planning for global sales of 6 million units by 2016 and it all depends on the new modular architecture. Honda is planing that the next generation of Civic, Accord and CRV will share almost 50% of their parts including the platform.
Currently Honda is efficiently using the flexible platform in production of Honda City, Honda Jazz/Fit, Honda Grace as well as the most recent Honda Vezel. Honda has further expanded its line-up by launching a new model named as Honda Shuttle. Honda Shuttle can be called the successor to the Honda Airwave which remain in production between 2005 and 2010. Like the Civic Tourer, Shuttle is the wagon/estate version of the current generation of Fit (US)/ Jazz (JDM) hatchback. This will result in the increased cargo capacity and overall utility of the vehicle, especially with rear seats folding down. Interior features and equipment are almost exactly the same as you will find in the Jazz.
Honda Shuttle will be available with a FWD or AWD option. It will be powered by 1.5 liter petrol engine. A 1.5 liter hybrid variant, same as the one found in Honda Grace, comprising of an electric motor, a lithium-ion battery and a dual-clutch gearbox will also be available. Fuel economy figures are not yet known but expect something between 32-36 kilometers per liter. Honda has not compromised on the availability of features. 16 inch alloy wheels, cruise control, smart key system, fog lamps are some of features you will find standard.  More official details including price will be available by mid May 2015. I have seen a number of Honda Airwave on our roads and I believe we will see the new Shuttle soon as well.