Pak Suzuki has hiked the prices of both locally manufactured cars and CBUs by up to PKR 40,000 and PKR 100,000, respectively.
As per the details, the company has forwarded the circular of new prices to its dealers across Pakistan, see below: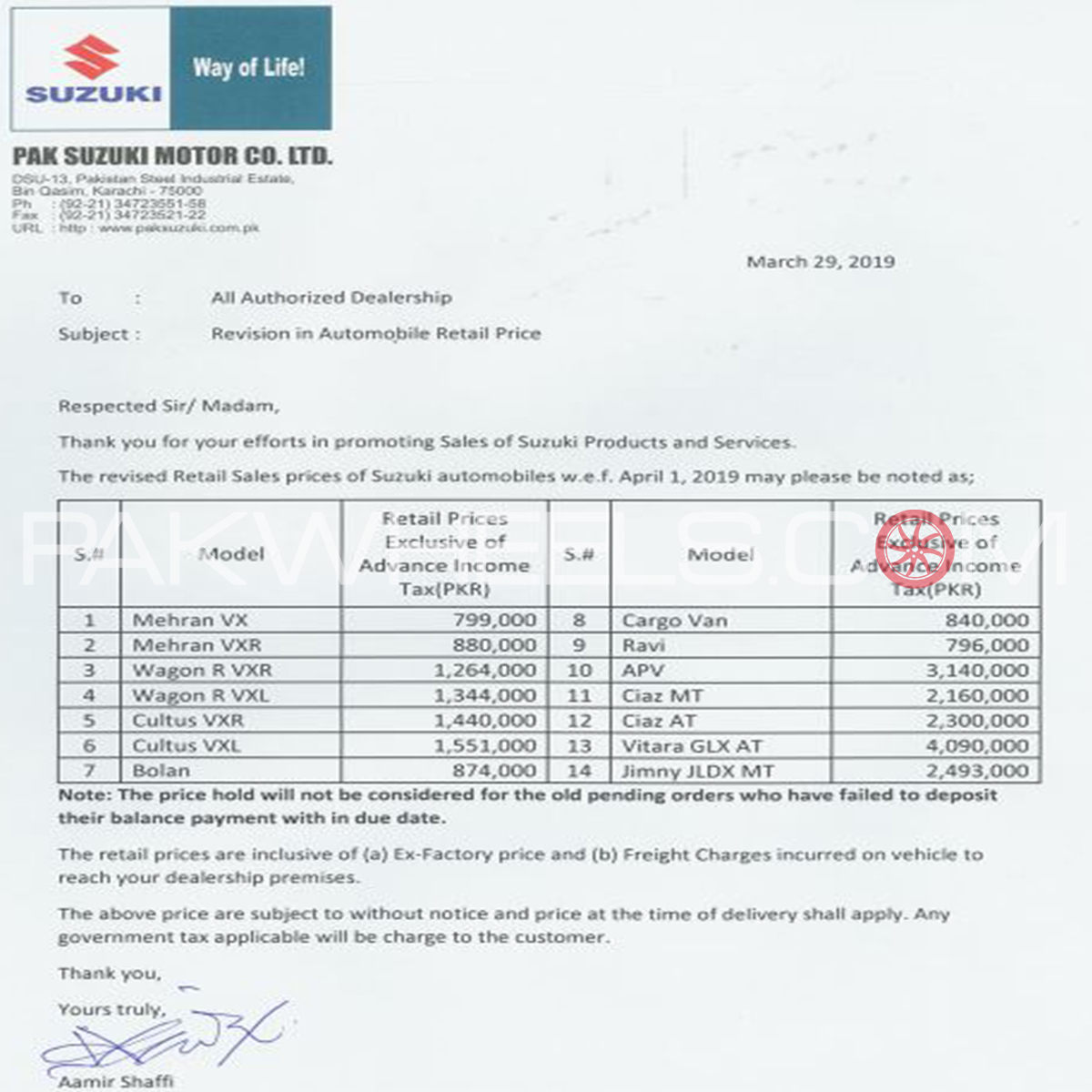 The new retail prices will come into effect from 1st April 2019. The rates have been increased due to the depreciation of Pakistani rupee against the US Dollar. It is imperative to mention here that the retail prices are inclusive of ex-factory and freight charges incurred on vehicles to reach your dealerships premises.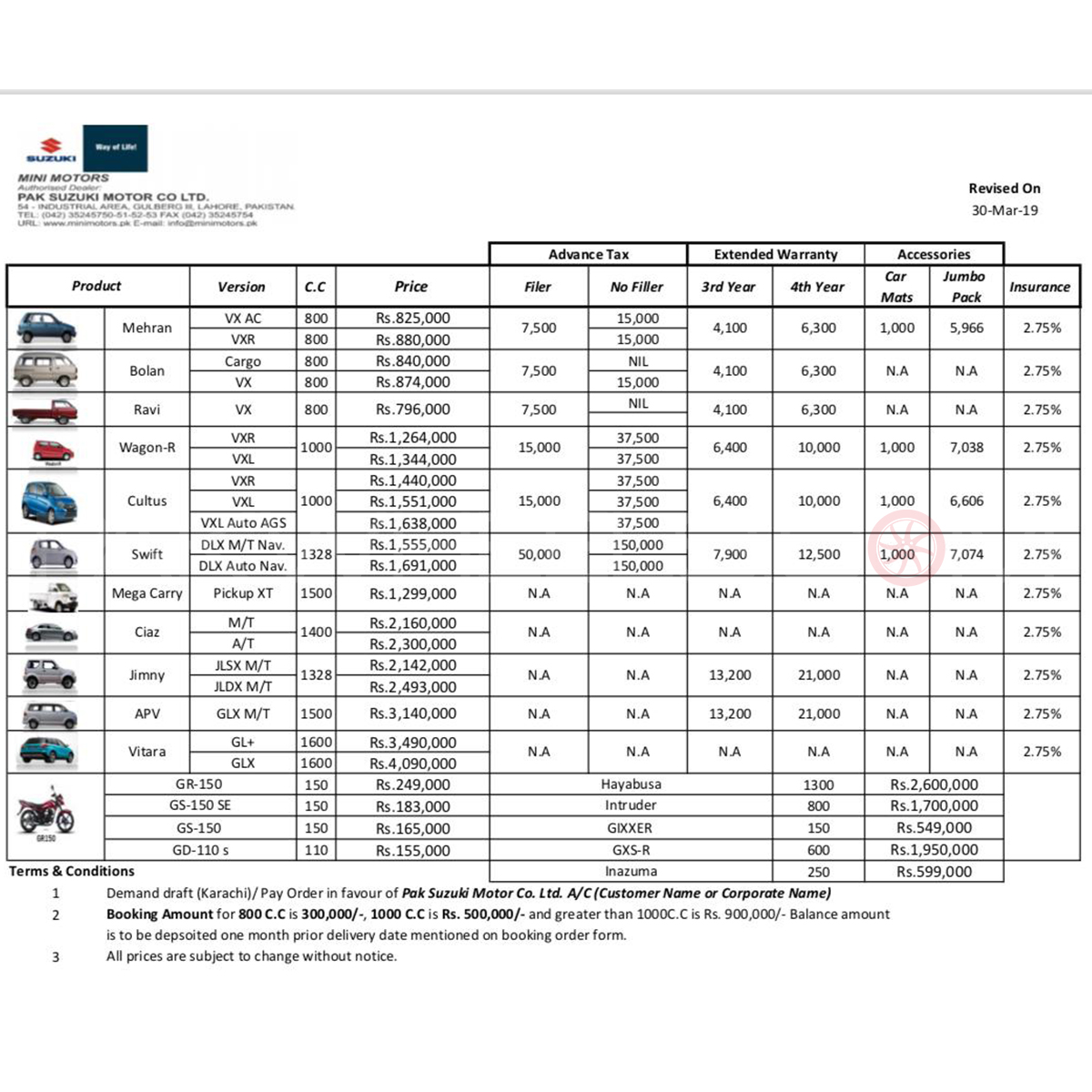 Moreover, recently, Pak Suzuki has shipped the final unit of Mehran from its plant.  On the other hand, the company has started to manufacture Suzuki Alto 2019 660cc in the country.
Read Also: Pak Suzuki starts production of 660cc Alto
See the comparison chart for new and old prices: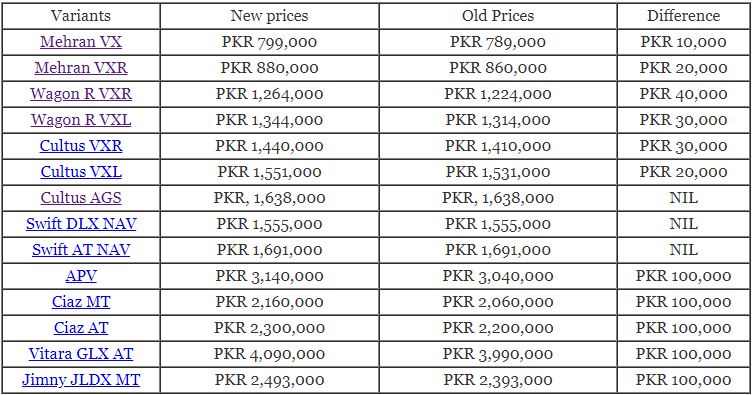 That's it from our side, drop your thoughts in the comments section below.