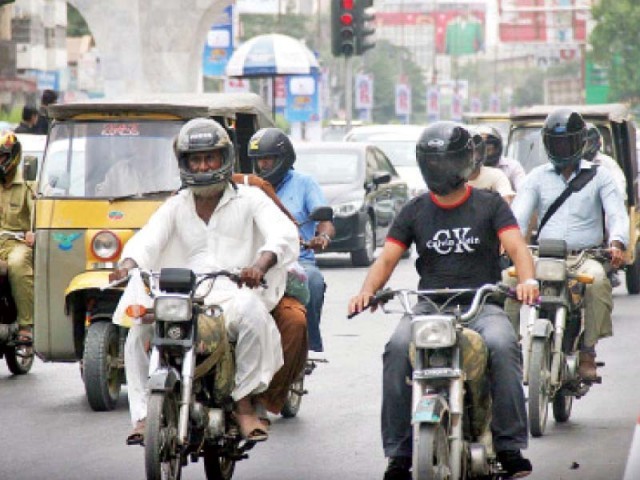 In a bid to encourage bikers to wear a helmet while riding, local Rawalpindi administration has barred petrol stations to give petrol to bikers who are not wearing a helmet from 1st December 2018.
According to the details, the local administration has issued a notification that petrol ban on motorcyclists will come into effect from the beginning of December 2018; earlier, the authority initiated the ban from mid of  November, however, it irked the local masses as they were not informed beforehand.
The Deputy Commissioner (DC) Rawalpindi Dr Umar Jahangir has asserted that "any motorcyclist not wearing a helmet will not be refuelled at any fuel station in Rawalpindi after 1-12-2018. Directions have been issued to all Fuel stations."
Read Also: Authority imposes a ban on bikers from travelling on Peshawar road
It is imperative to mention here that if any station found in violation of the policy, strict action will be taken in this regard. The local administration in collaboration with city traffic police has also put up stalls in the city where people can buy helmets at a reasonable price. Moreover, earlier, the authority banned bikers who are not wearing a helmet from entering famous Mall road/Peshawar road, however, the crackdown has been extended till the Ist of next month after the date the authority will harshly pursue violators.
Furthermore, in Islamabad, the heavy bike users are banned from entering in the residential areas between 9 pm to 6 am. The step has been taken after the authority received a lot of complaints from the residents of Islamabad. The residents in their complaints have argued that due to heavy bikes, the noise pollution and traffic hindrance has increased in the capital.
Read Also: Islamabad Police arrest bike snatchers
That's it from our side, drop your thoughts in the comments section below.