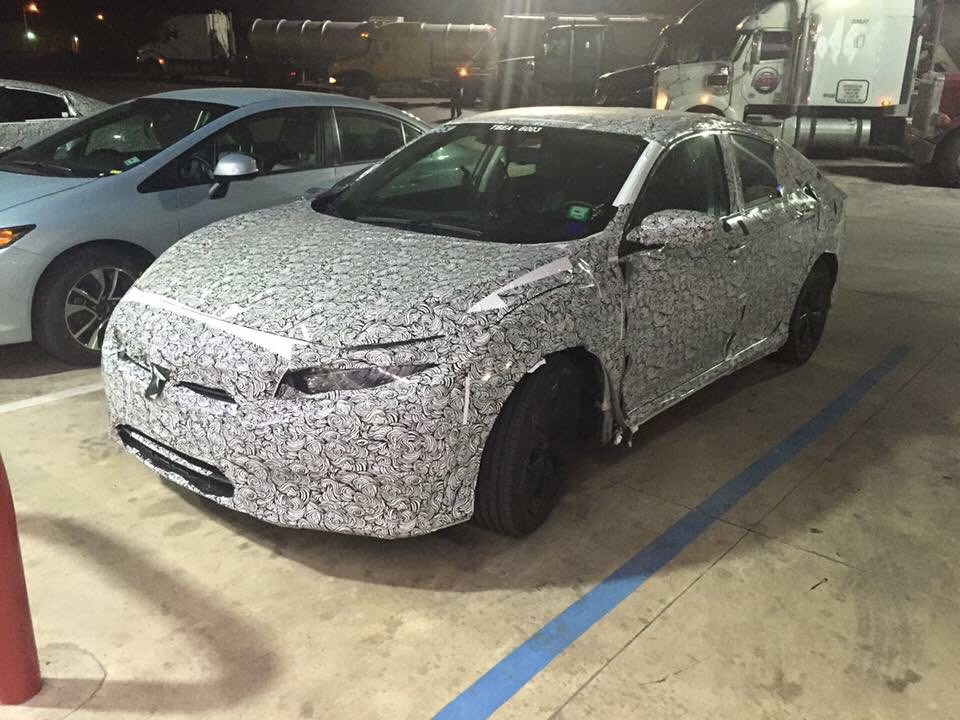 Spotted: 2016 Honda Civic (10th Generation) Test Mule
The clock is ticking and we can say that the count down has began for the release of the 10th Generation Civic. Back in April when I attended the NY International Auto Show, beside hundreds of ultra luxury and exotic cars there was one stand where there was huge gathering and it was the Concept Civic on display. The arrival of Honda Civic Concept took people by surprise. There is no doubt Civic as well as Toyota Corolla, always make crowd excited across the globe.
To keep our readers up to date about the latest on Civic we have been posting blogs repeatedly. By now almost every Honda enthusiast know what is coming as far as engine is concerned which is 1.5l turbocharged for North American market. According to John Mendel, executive vice president, Automobile Division, American Honda Motor Co., Inc.
"The new Civic will be, flat out, the most dynamic, the most technologically advanced and the most refined and stylish Civic we've ever made. In every way, this will be an epic Civic."
Honda test mule has been spotted numerous times in the past and we shared some interior spy shots as well. The Civic 4 door sedan has been recently again spotted somewhere in the state of Texas while being road tested. The car is parked right next to 9th generation Civic and looks slightly bigger, wider and longer. Let's see what comes from under the wraps in next few weeks. As far as interior is concerned, one thing is sure after seeing the Patent Dash-board Images, that the multilevel cluster will not be part of the upcoming 2016 Honda Civic.
Discuss 10th Generation Civic at Pakwheels.com