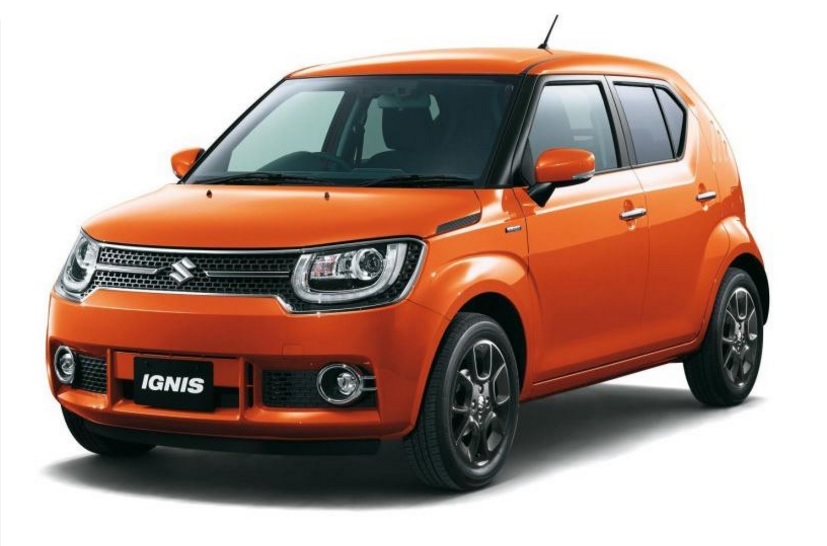 Suzuki Ignis, A Small Crossover Perfect For Countries Like Pakistan, Revealed At The Tokyo Motor Show
44th Tokyo Motor Show is going on at full swing, and all Japanese automakers are bringing all sorts of automobiles to showcase at the event. Honda will be there with its concept bikes, as well as production cars. Toyota brought its highly anticipated S-FR Concept and very bizarre Kikai Concept. Yamaha unveiled its first sports car. Needless to say, all Japanese automakers are excited to show their achievements in their hometown show. Among those, Suzuki has also launched a bunch of concepts and potential future cars, at the ongoing Tokyo Motor Show. Suzuki launched it's all new Baleno, just a couple of months ago, at Frankfurt Auto Show, and now at Tokyo Motor Show, there is 'Ignis', a small concept crossover.
However, the name Ignis is not a new one. From 2000 to 2008, Suzuki was producing a sub-compact car with the same name. Suzuki is hoping to revive that name once again, with this new car. Compact crossover Ignis, will be Japanese carmaker's first product in this segment. It is by no means a replacement of Suzuki Jimny. It was first introduced as the Suzuki iM4 concept that was unveiled at the Geneva Motor Show.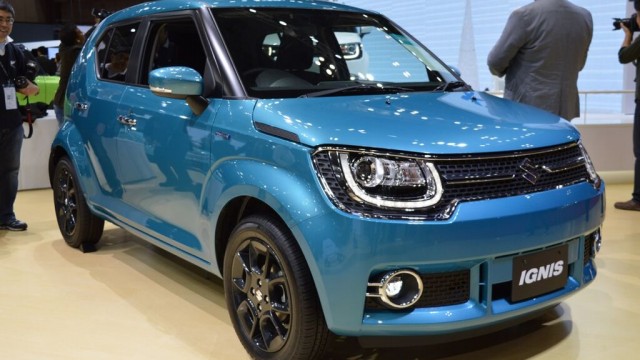 Suzuki hasn't said much about their new crossover, except,
"a compact, visually striking body and a simple, highly practical interior design highlight the IGNIS's credentials in the compact crossover genre."
Suzuki further said that Ignis has,
"high eye point and plenty of ground clearance ensure day to day convenience".
Although Suzuki hasn't been very open about the technical specs, rumors are the Ignis will have a 1.2l hybrid engine. Combustion engine itself is a Suzuki DualJet engine, and the hybrid system is Suzuki's Smart Hybrid Vehicle by Suzuki (SHVS). The engine will be mated to a CVT gearbox, and while front wheel drive will be standard, you can get a four wheel drive version as well.
Styling has arguably been kept retro. Car's physical dimensions are:
Length: 3,679mm
Height: 1,579mm
Width: 1,478mm
The car is likely to be launched in South-East Asian markets, including India, and in UK and Europe and it will be available for sale by 2017.
We talk again and again about decade old cars that are being sold as brand new by Pak Suzuki in Pakistan, and I think we'll continue until Pakistan gets what would be fantastic for us here. On paper, Suzuki Ignis seems like a car made for Pakistan. It will be cheaper to buy and run, considering it's a hybrid. It will be easier to drive, because of its CVT. And it will be convenient to use in the not so developed regions of our country. Think about it, the number of people living in cities in Pakistan looks handful compared to those living in rural areas. Even people who live in cities, do visit their actual home towns/villages, some of them on a regular basis. So considering, a car that is not only practical but can also be used in most circumstances, it is only logical to bring this car over here through proper dealership channels. And if Pak Suzuki doesn't do it, which they probably won't, we wouldn't be surprised to see Japanese imported Ignis running around on roads in few years.