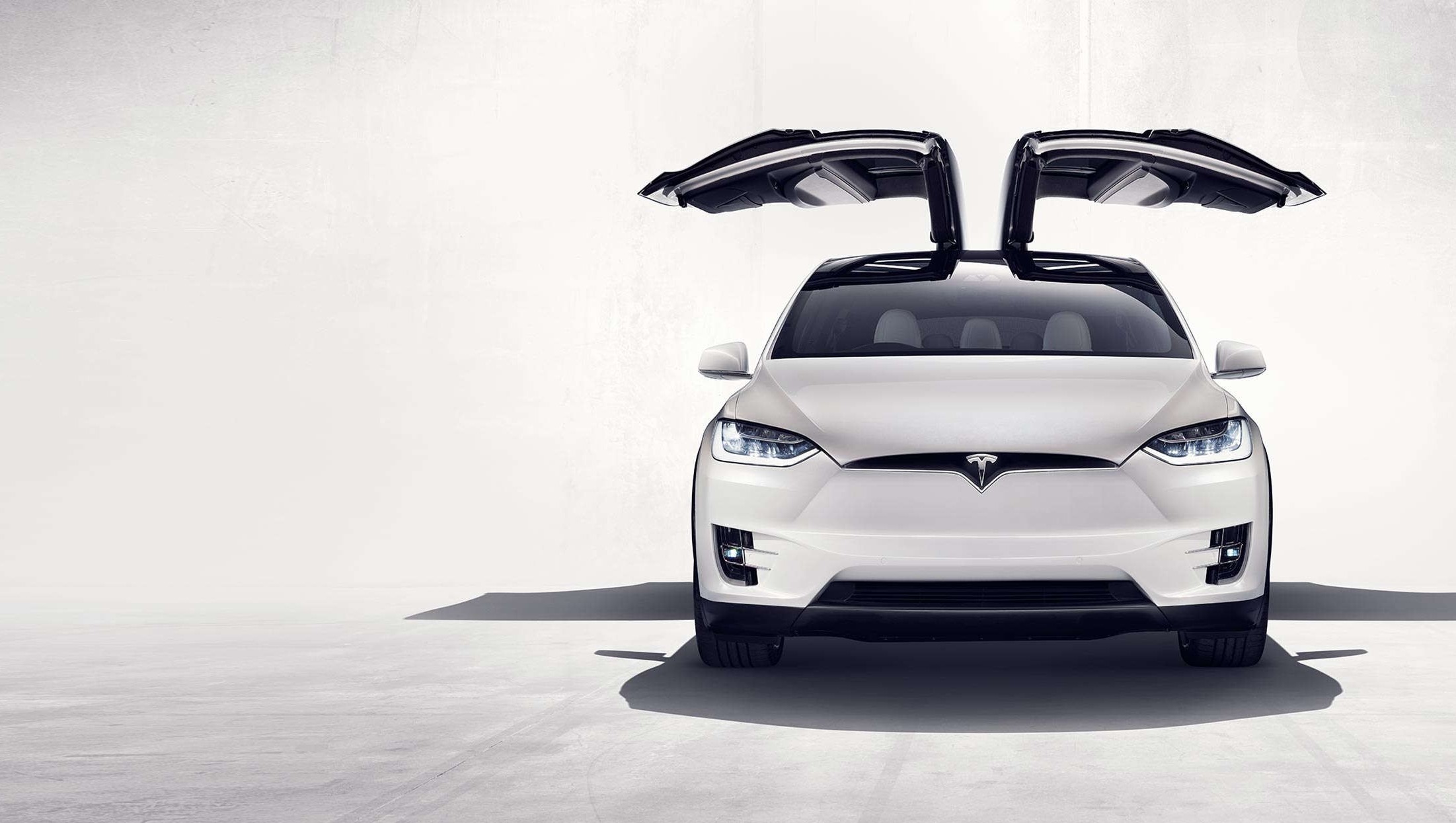 Tesla Model X Finally Revealed In California
After months and months of missed deadlines and delays Tesla has finally fully unveiled their extremely hyped electric SUV the Model X and to describe the car in one world its awesome. The Model X is a 7 seater electric SUV with a range of 250 miles that starts at US$ 130,000. Underneath, the Model X shares a lot of components with its sedan counterpart the Model S P90D. You get the same 762bhp dual electric motor drivetrain that sends the 2.6 tonne SUV from 0-60 in just 3.7 seconds, though if you spend an extra US$ 10,000 you can get the Model X with a mode called "ludicrous speed" that will send it from 0-60 in just 3.2 seconds. To put that number into perspective that's around about the same time as a Ferrari 458 Italia, it can run the quarter mile in 11.7 seconds, that puts it alongside cars like the BMW M5, Corvette Z06, and Porsche Panamera Turbo, though top speed is limited to 155mph. But unlike those cars the Model X can also tow up to 2.5 tonnes of weight as well.
Also Read: New 762BHP Tesla Model S P90D Has A Ludicrous Speed Option
Performance is just one of many things the Model X does well. Another one is practicality, you can get the Model X with either 6 or 7 seats each of which are easily big enough to fit fully grown adults. Each of the 2nd row seats sit on their own chrome-plated post that makes each seat almost infinitely adjustable fore and aft, and provides ample leg room for everyone. The designers took inspiration from high end office chairs and they admit that just like the doors they were one of the hardest things to engineer on the car. And speaking of the doors the Model X features rear "Falcon Wing" doors that open upwards and are something so unique that they can defiantly give Lamborghini a run for their money. The doors while they are incredible for showing off are also very practical, they make getting in and out of the car very easy especially into the third row of seats and they open automatically in just 7 seconds and due to some truly amazing mechanical and electronic witchcraft that the engineers did with the doors you don't have to ever worry about hitting them on something and being damaged. Sensors can scan the open space available around the car and open accordingly. The doors can open with as little as 12 inches on each side of the vehicle thanks to the double hinge design. Capacitive sensors in the edges of each door also sense objects within 2 to 4 inches, so you don't have to worry about a descending door whacking you on your head or hurting a child.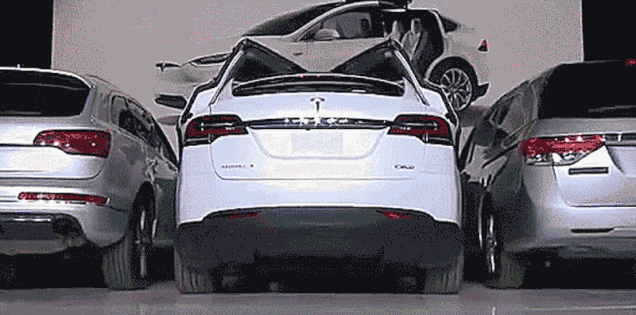 CEO of Tesla Elon Musk said at the car's reveal:
"The mission of Tesla is to accelerate the advent of sustainable transport,"…"It's important to know that any kind of car can go electric."
The Model X really is as Elon Musk describes it an engineering marvel. The Tesla Model X features the largest windshield ever to be fitted on a production car, it really makes it seem like the car has a glass roof. Inside you get the same 17 inch tablet designed infotainment display from the Model S now with a brand new 17 speaker 560 watt speaker system designed specifically for the car so that it uses the least amount of power possible; crucial for an all electric car. The Model X will charge from the same supercharging stations as the Model S as well and in the same 30 minutes, it will also receive over the air software updates that will continue to improve the car and add features overtime. Deliveries for people who placed orders will begin in an estimated 8-12 months.
 Photo Courtesy: Tesla