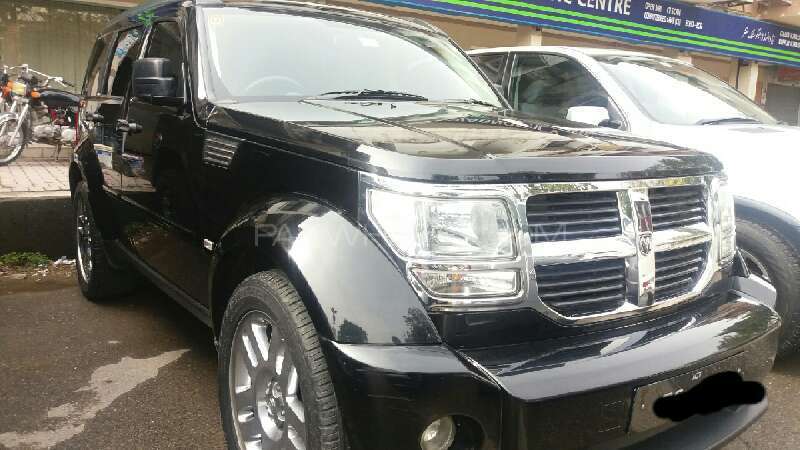 These Are Few Of The American Cars Available In Pakistan
It is quite evident that our new and used car market is ruled by Japanese cars, locally assembled or otherwise. Japanese cars are usually known for their reliability and considering how long they have been operating in Pakistan; it is only natural, Pakistani auto consumers trust them over other brands. But if you can increase your budget and are looking for something synonymous with luxury, German cars are your best bet. Four of the big German car makers are currently operating in Pakistan in some form or function. You can buy brand new Audi or Porsche cars in Pakistan if you want to. And Mercedes is arguably most loved and widely available luxury European brand currently in Pakistan.
Also Read: Chevrolet Cars In Pakistan – Rise, Fall And Now Perhaps A Comeback!
Considering the fact our auto sector has attracted the attention of other car makers in last year or so is definitely encouraging. First, we heard about Volkswagen, and then there was news about Renault interested in making an appearance along with its Japanese counterpart Nissan. Later Fiat and even Russians showed interest to set up their shops here. But what about the Americans? Why not American cars as well. They know a thing or two about car making as well. Their 'Big Three' have ruled the world once. And although they have been dethroned by Japanese and Koreans, they still have something different to offer. Chevrolet briefly made an appearance and launched cars like Optra, a compact sedan, and Joy, a small hatchback. Later, three more models were sold in locally but in limited numbers. General Motors, the parent company of Chevrolet, had bought Korean Daewoo when it went out of business. So basically, both of those cars were Korean cars. But at least, they had an American badge.
Also Read: Read More About Auto Policy Here
In the mid of 2012, there was news of Pakistani government talking to GM and inviting them to invest in Pakistan. Muhammad Basharat Raja, the adviser to Prime Minister on Industries, mentioned about discussions between the American GM and the Pakistan government to discuss plan about potential investment in Pakistan's auto sector. The news, or rather rumors, of GM-Pak Government talks, appeared once again, but there is no concrete information at least for now. But until that happens, we decided to find you a few examples of American cars available in Pakistan.
Before we start, one important thing to keep in mind that GM Chevrolet was the only car that sold its cars in Pakistan in the last couple of decades. Ford and Dodge didn't play any sort of part. However, in the 60s and 70s, all kinds of American cars were being sold in Pakistan. But those cars are now quite tough to find. We will try to focus on relatively modern cars for this article. Let's start with once locally assembled Chevrolet.
Chevy introduced six models in Pakistan. Those are:
Joy/Exclusive
Spark
Aveo
Cruze
Optra
Colorado
Joy was a 1000 cc cars Nexus Automotive started to assemble in Pakistan at a vacant Gandara Nissan assembly line. The local assembly began in 2015. Before that, the same car was being sold as Chevrolet Exclusive with 800 cc engine. Joy sold more units than any other Chevrolet model. Joy had all the things that were mostly missing in other cars of its size and price in that time. It has power windows in the front, A/C unit and MP3 Player. And being a 1000 cc car, it was fuel efficient as well. Initially, three Chevy cars, Joy, Optra and Colorado were introduced. Cars like Aveo, Cruze and Spark, were later added and were imported units.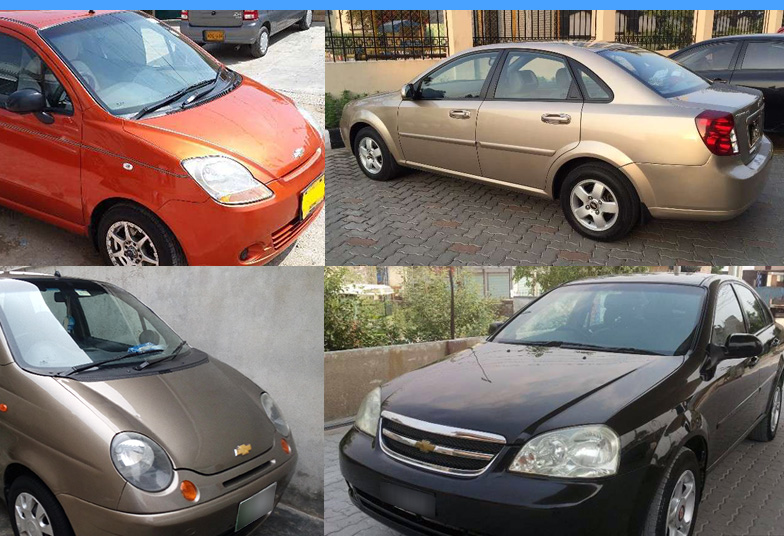 Along with Joy, Chevrolet Pakistan launched a compact sedan as well. It was called Optra in Pakistan and was known as Lacetti in the UK. It was one of the reasonably priced cars in Top Gear UK. Optra came with a 1.6-liter petrol engine and with both manual and auto gearbox. It was quite a nice looking car, and you can buy a second hand Optra for an average price of 7 lakhs.
Colorado was a short-lived double cabin pickup truck offered by Nexus Automotive, but hardly few vehicles were sold. I personally remember seeing one Colorado truck in Islamabad back in 2008-09. It was offered with a 3.0-liter engine and 5-speed manual transmission.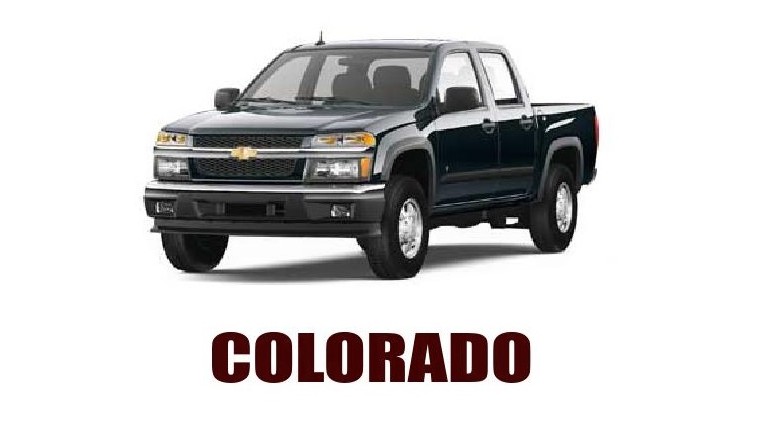 Later, cars like Aveo and Cruze were also introduced, and you might have seen one randomly on your city roads. When imports were relaxed, people imported several GM cars, from Chevrolet Corvettes to GMC truck to Hummers.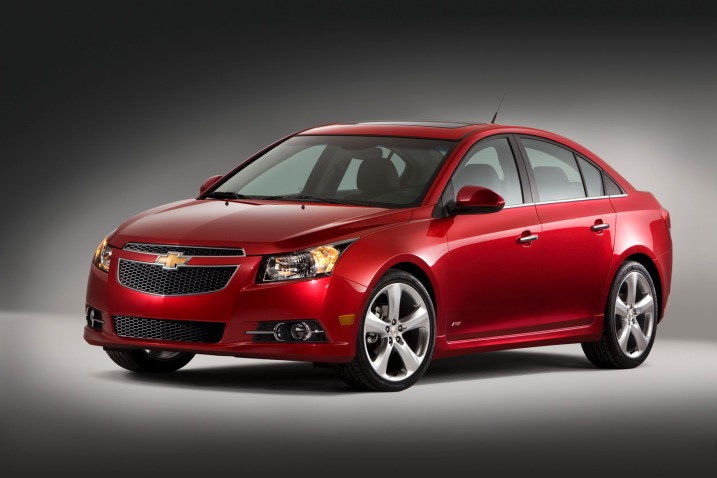 As mentioned, above, Ford was one of those cars that were available in the sixties and early seventies. But no new Ford models were sold in bulk after that. You can find examples of individual importers importing a certain Ford models, like this F150 Raptor. It's a 6.2-liter beast and can be yours for only PKR 9 million. Other than that, there are a couple of old F150 trucks, old Ford Explorers and old Ford Mutt jeeps. Imported Cadillac Escalade SUVs have been quite popular. One of the cars that featured in last year's PakWheels Peshawar Auto Show was a Ford Mustang. Cadillac, Ford's luxury subsidiary, was also imported to Pakistan in the form of Escalade.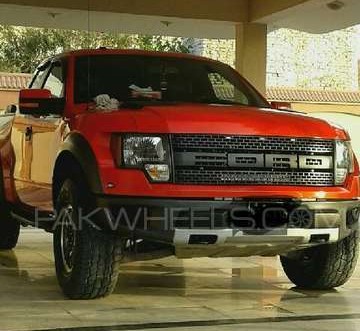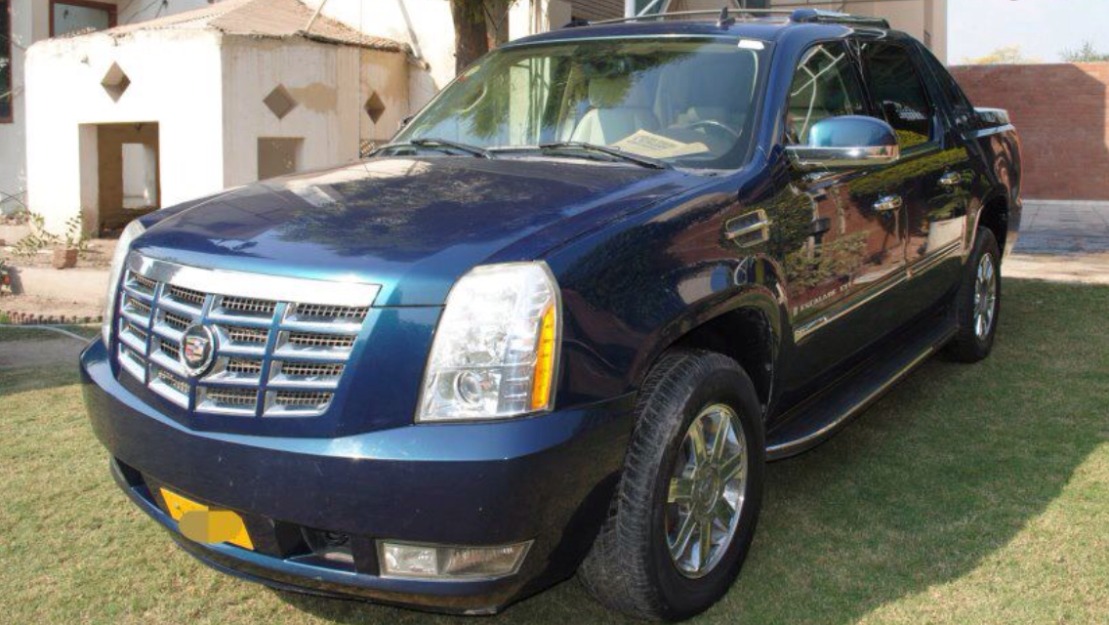 Dodge vehicles are also one of those that were imported by individuals mostly from the Middle East. There have been no activities on Dodge's part in Pakistan. But if you are looking for something intimidating, your will find Dodge does the job. Dodge Charger cars with the 5.7-liter engine and automatic transmissions were few of the first cars that were imported to Pakistan when import restrictions were relaxed. Along the Charger, Chrysler 300 cars were also imported. You can easily find a couple of Dodge Ram trucks in a used car market of any bigger city of Pakistan including Dodge Nitro SUV.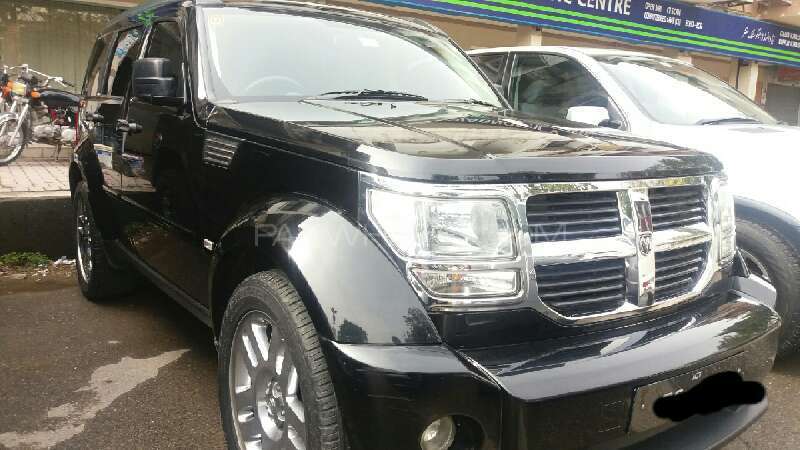 The new auto policy is in the making, and we hope it is soon implemented. We hope Americans will also start to take an interest in Pakistan's auto sector and officially launch their vehicles here.