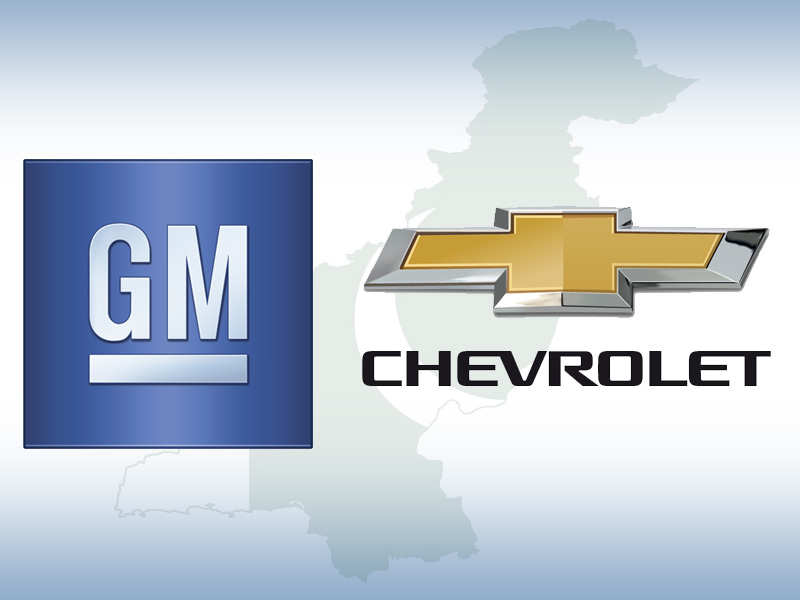 Chevrolet Cars In Pakistan – Rise, Fall And Now Perhaps A Comeback!
Nexus Autos and Chevrolet cars are probably the least discussed topics of our automobile market. Despite offering some better vehicles during the previous decade, they became victims of the controversial policies of our government, engineered by those in power to protect the 'Big 3'. The result was the elimination of Nexus, Nissan, Dewan (Hyundai/Kia) and Adams motors, all of which were operating assembly lines, leaving the playing field for Suzuki, Toyota and Honda only.
Nexus automotive private limited was the assembler and importer of GM brand Chevrolet vehicles in Pakistan. Initially, they started to sell the 1600cc Optra and 800cc Chevrolet Exclusive, which was a rebadged Daewoo Matiz. However later towards 2005 the same vehicle with a 1000cc engine was being assembled locally, called as the Chevrolet Joy. Nexus employed the unused facility at the Ghandhara Nissan plant at Port Qasim to assemble their vehicles, under a contract assembly agreement.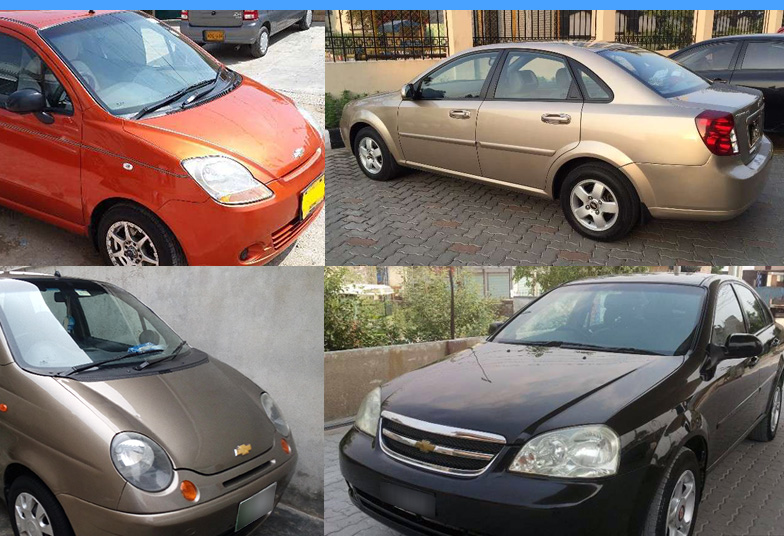 There was a 15 million US dollars investment to the project while other products from the global GM portfolio were also planned for the launch in the Pakistani market. In addition to the Joy and Optra; more GM branded cars were introduced here including the Spark, Aveo, and Cruze.
Also Read: The Chinese Cars That Stunned The World Part 1 and Part 2
The Chevy lineup wasn't unimpressive, but it wasn't among the best either. They were never able to break through to the top and remained consistent low selling vehicles. Their best selling 1000cc Joy always remained at the tail among its competitors including Suzuki Cultus, Alto and Hyundai Santro. Imported cars also were a major hurdle for Chevrolet since Vitz was a new craze back then and was also cheaper than the local assembled Chevrolet Joy.
Another problem for Nexus was that apart from local assembled Joy, rest of their lineup was based on imports. Hence, the heavy import duties pushed the prices of their cars to an unrealistic zone. For example, the price of their 800cc imported Spark was much higher than their own 1000cc local assembled Joy. The price of the 1400cc Aveo was well above its hot-selling competitors; Honda City and the Toyota Corolla Xli while the Cruze was way expensive than the top of the line Honda Civic Vti Oriel back then.

According to Nexus:
"Despite being a new entrant similar to Adam motors, there was no incentive granted by the government. Unrealistic localization requirements along with restrictions on import of MKDs (Medium Knock Down Kits) and SKDs (Semi Knock Down Kits) were enforced to favor the big 3 assemblers. Eventually the sales dropped to the point where assembly became nonviable and customers stopped buying the imported cars. Eventually to pay off the Nissan assembly dues, the Chevy Joy assembly jigs and fixtures were given to Ghandara Nissan and Nexus ceased to exist in 2010."
Also Read: Pakistan Auto Policy Has Started A Tug Of War Between The Japanese And The Europeans
Recently the news surfaced that GM is in talks with the government to make a comeback. The much talked-about upcoming auto policy will have special incentives for closed units who are interested in assembling and selling vehicles here once again. However, this time, we expect better marketing strategies by GM and a better product lineup in order to make an impact on the market. There are some seriously good products being produced under the GM umbrella ever since their exit from our market. If introduced here and priced well, they are sure to give a tough time to the existing players. Few of the worth mentioning products that a Pakistani automobile buyer should be aware of, are:
Chevrolet Spark (4.29 lac INR (6.48 lac PKR) – 5.55 lac INR (8.39 lac PKR)
The new Chevrolet Spark (also known as Chevrolet Beat in India) comes with a 1.2-liter engine that produces 79bhp mated to a 5-speed manual transmission. In India the Beat also comes with a Turbo Diesel engine which offers a mileage of 24 km/ liter as tested by Automotive Research Association of India. Since the base price of Chevy Beat in India is equivalent to approx. 6.5 lac PKR, we can expect a locally produced Chevrolet Spark with a price tag of under 8 lac PKR that can be considered as a good buying option.
Also Read: How to verify your car's auction sheet online
Chevrolet Sail (56,800 yuan (8.84 lac PKR) – 79,900 yuan (12.44 lac PKR)
Currently in its 3rd generation, the new Sail is available in sedan as well as hatchback form and comes with a choice of a class-leading 1.2-liter S-TEC II and 1.4-liter S-TEC III engines. The 1.2-liter engine achieves best in class fuel economy at 17 km/ liter. Chevrolet Sail was the first passenger car developed by a Sino-foreign joint venture in China. Sail is available in Chile, Peru, Colombia, Ecuador and other developing countries in North Africa and the Middle East as well as India. In India, the 2nd generation Sail hatchback starts from 4.75 lac INR, which is 7.1 lac PKR while the sedan starts from 5.6 lac INR, which is only 8.46 lac PKR. A locally assembled Sail under 9 lac PKR can do wonders in our market.
Chevrolet Aveo (73,900 yuan (11.5 lac PKR) – 109,900 yuan (17.11 lac PKR)
The new Aveo sits above the Sail and comes with a variety of engine options in various markets across the globe. The new Aveo is a much better looking vehicle compared to the one who entered our market few years ago. A local assembled 1400cc Aveo sedan around 12 lac can become a success story here.
Also Read: Some interesting stories of used car buying and selling
Chevrolet Cruze (89,900 yuan (14.0 lac PKR)- 169,900 (26.4 lac PKR)
The new Cruze also comes with an array of engine options. However, a 1.6 liter or above should be introduced here since it can compete well with the likes of Altis and Oriel. A starting price tag around 18 lac for a new Cruze should give a tough time to the existing players in our market.
Thinking of insuring your Chevrolet? Click here!
The latest Chevrolet lineup is far more attractive compared to the ones which we had in the previous decade. However automobile companies need to understand that they just cannot bring obsolete stuff here and sell it at their desired price, just because Suzuki has been doing it doesn't make it a success formula. Proton made the same mistake; Dewan was least bothered to bring any change to the Santro while Karakoram Motors never offered a newer Chery QQ. This time, we do expect GM to bring latest Chevrolet vehicles here.
This is the age of social media; information is at the fingertips and buyers are well aware of what's available elsewhere. If a company brings a product that suits the need of the masses and is priced logically, there is no way it won't become a success here. A vast majority of buyers are fed up seeing the same vehicles being sold here again n again. People are desperately waiting for a change, and looking forward to companies like Fiat, Volkswagen, Renault, GM, etc. to make their grounds here.
People of Pakistan deserve to get modern, better and safer vehicles in similar price which people of other countries get. However, everything is dependent on the automobile policy that is yet to be announced. We hope whatever happens goes in the best of nation's interest, be it its industry, or its public.