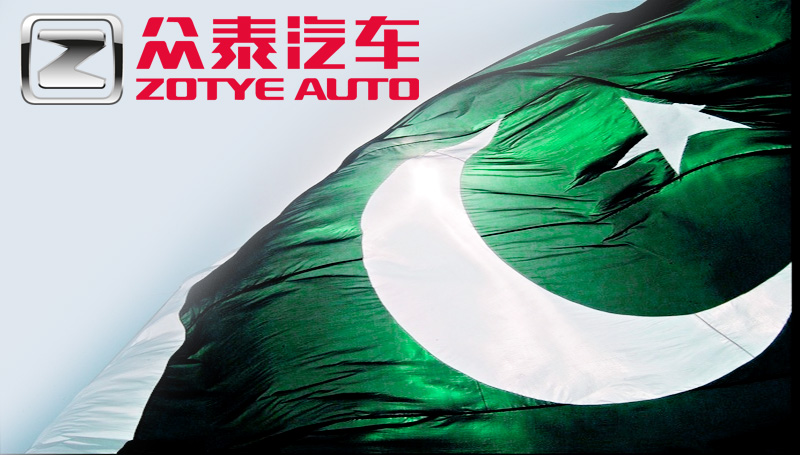 Chinese Zotye Cars That Pakistani Auto Consumer Might Get
Zotye Holding Group, which is based in Zhejiang China, has shown interest to set up a manufacturing and export station in Pakistan for which they will enter into a joint venture with Raja Group of Industries (Fiat cars in Pakistan). The news which surfaced in September 2014 created a ray of hope among auto enthusiasts of Pakistan, who wish to see a change in the auto sector. The setting up of a joint venture with Raja Group will also oversee exports of Zotye vehicles to South East Asian markets. However there is not much information available on the proceedings of this venture, better yet we can have a look at what Zotye has to offer in their lineup.
Also Read: Chinese Electric Cars in Pakistan – Shifeng D101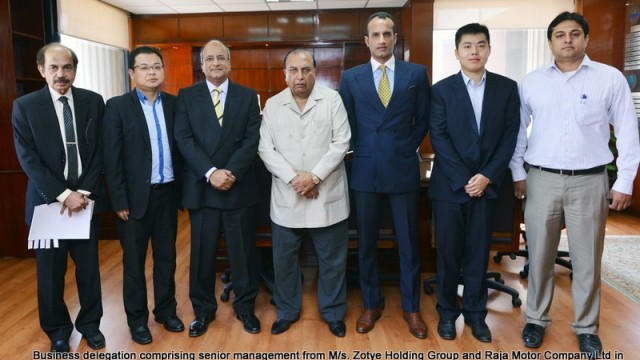 The factory of Zotye Holding Group in China occupies a total of 1.2 million square meters and has more than 3000 staff with total assets of over 3 million RMB. Zotye mostly develops vehicles based on either acquisition of an out-gone platform, or simply copying a successful model like most Chinese manufacturers do. They are best known for their popular mini SUVs, which accounts for nearly 83% of Zotye's sales. Besides manufacturing vehicles, Zotye also develops new energy (electric) vehicles, engines, auto parts, auto molds and transmissions. Below are some of the vehicles they produce in China:
Zotye E200 EV
While it's highly unlikely for Zotye to bring an electric vehicle here since our infrastructure is far for accommodating an EV, the soon-to-launch E200 EV is worth a mention. This cute little two doors electric car is powered by an 82hp electric motor with 170nm of torque and a top speed of 150km/h. The range is 220km with a full 8-hour recharge via a 220v power outlet. The E200 EV is expected to launch in China, by April with a price tag of 70,000 Yuan which is roughly PKR 11 Lac. Zotye does produce a few more mini EV, but the E200 is the most impressive among all, probably underpinning a 'Smart ForTwo'.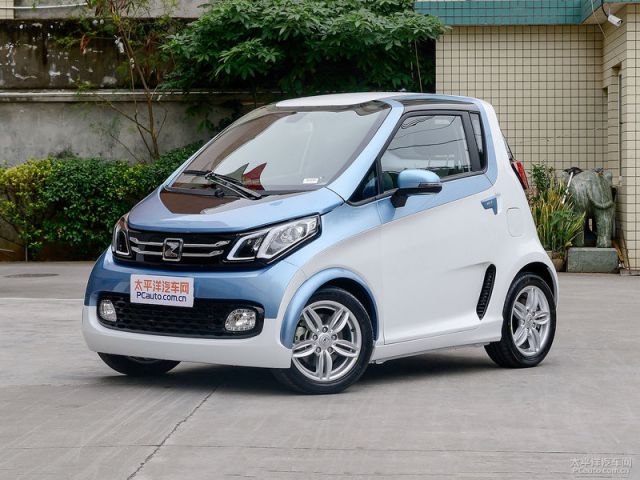 Zotye X5
X5 is one of the best selling models of Zotye with sales well above 12,000 units a month. While the name X5 links to a BMW SUV, the Zotye X5 is visually quite identical to Volkswagen Tiguan. With a starting price tag of 79,800 Yuan (12.6 Lac PKR) the X5 comes with a 1.5 liter Turbo engine producing 150hp, mated to either a five-speed manual or a CVT gearbox. Zotye plans to initiate a new brand of vehicles called 'Damai' hence the X5 have a different naming convention compared to rest of the Zotye lineup and will be pLaced under Damai brand.
Zotye T600
The T600 is even more popular with sales above 13,000 units a month. The T600 is a blend of Volkswagen Touareg and Audi Q5. The Zotye T600 is powered by a turbocharged 2.0-liter 4-cylinder petrol engine mated to a five-speed manual or a six-speed Dual Clutch Transmission with 177hp. As well as the same 1.5-liter unit that is available with the X5. Price for the Zotye T600 1.5L starts from 79,800 Yuan (12.6 Lac PKR) while 2.0T starts at 123,800 Yuan (19.5 Lac PKR).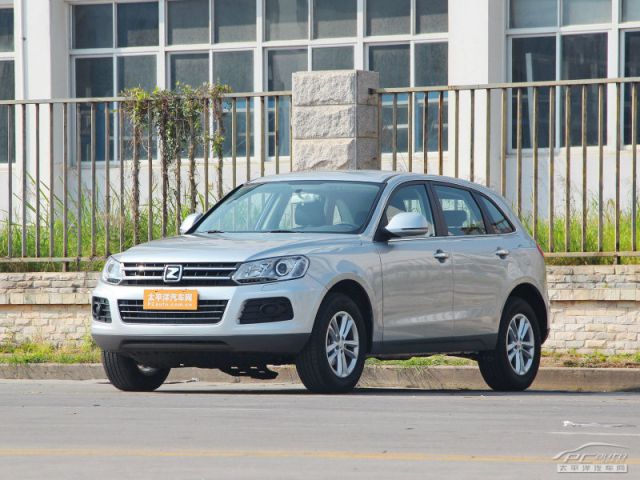 Zotye Z100
Z100 is the cheapest car available in China; it is powered by a 1.0-liter 4-cylinder engine with 56hp, mated to a 5-speed manual or a 4-speed automatic transmission. Price starts from just 30,000 Yuan (4.7 Lac PKR) to 35,000 Yuan (5.4 Lac PKR). It is said that the Z100 is based on 7th generation, Suzuki Alto. Zotye did acquire the intellectual property rights to the 2nd generation of Alto. However, there is no news on the acquisition of the 7th gen Alto platform. There is also an electric version of the Z100 available called as the Z100-EV.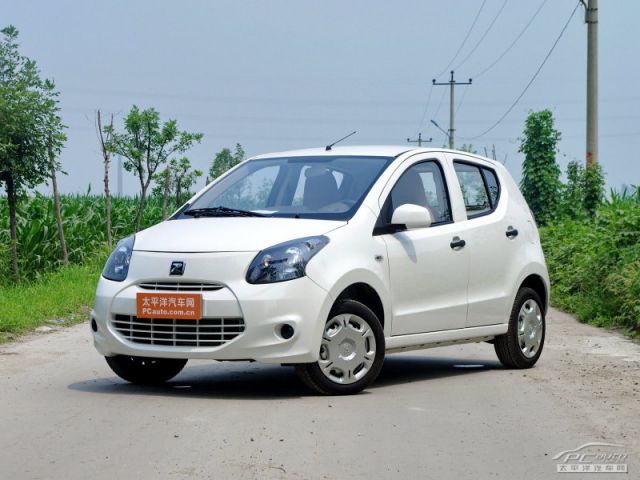 Zotye Z300
Unmistakably a Chinese Toyota Allion! The Z300 is powered by a Mitsubishi-sourced 1.5 liter engine with 120hp mated to either a 5-speed manual or a four-speed automatic transmission, as well as a 1.6-liter turbo with 150hp. The Z300 is priced just around 60,000 Yuan, which is around 9.4 Lac PKR. There is also an electric version available called as the Z300-EV.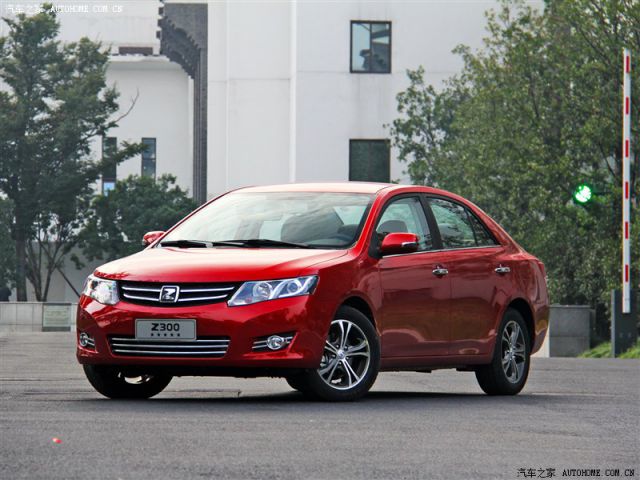 Zotye Z500
The Z500 sedan isn't a clone, it's an original Zotye design and is called as the best looking car in the Zotye lineup. Z500 comes with a 1.5-liter turbo engine with 150hp, mated to a 5-speed manual or a CVT gearbox. Zotye is also working on a new 1.8l NA and 1.8l turbocharged versions. The price of Z500 starts from 76,800 Yuan (12.14 Lac PKR).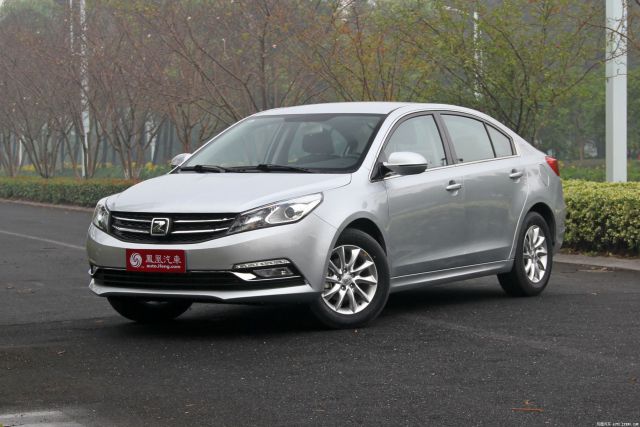 Zotye Z700
The Z700 is the flagship model in the Zotye lineup. Z700 is heavily inspired from an Audi A6. It is not exactly a clone since it's slightly longer and wider in dimensions and has a shorter wheelbase compared to Audi. Although the interior is almost a copy of the Audi A6. The price of the Z700 starts from 99,800 Yuan (15.7 Lac PKR) while the fully loaded trim costs 158,800 Yuan (25.1 Lac PKR). However, an Audi A6 in China is priced from 383,000 Yuan (60.5 Lac PKR) up to 742,600 Yuan (117.4 Lac PKR).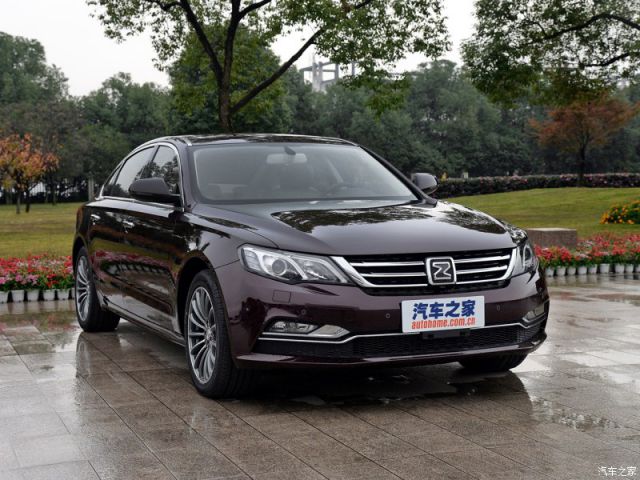 Surely it will take time for Zotye to build up their base here. They have an interesting blend of actual and copied vehicles, the Z100 hatchback and Z300 sedan can do well here. So does the T600 and X5 SUV, however, only time will tell what is going to be offered to an auto consumer here. Zotye has always remained popular in China due to smaller SUVs, once they used to produce Daihatsu Terios knockoffs and did quite well in terms of sales. Zotye is doing reasonably good in export markets.
FAW, another Chinese brand, had to work extra hard to make their name in Pakistan. Not only did they sell their cars through a genuine dealer's network, they had to make sure they provide great after-sales service to their customers.
Though Raja Group doesn't have a very impressive track record, teaming up with Zotye, they can establish a name in Pakistan by offering good quality affordable cars with proper after-sales support. Yamaha took almost five years to set up its base here, let's see how much time Zotye will take, Pakwheels will keep you updated.
Go through the gallery for more photos.
Watch these cars in motion.
Import Japanese cars through PakWheels