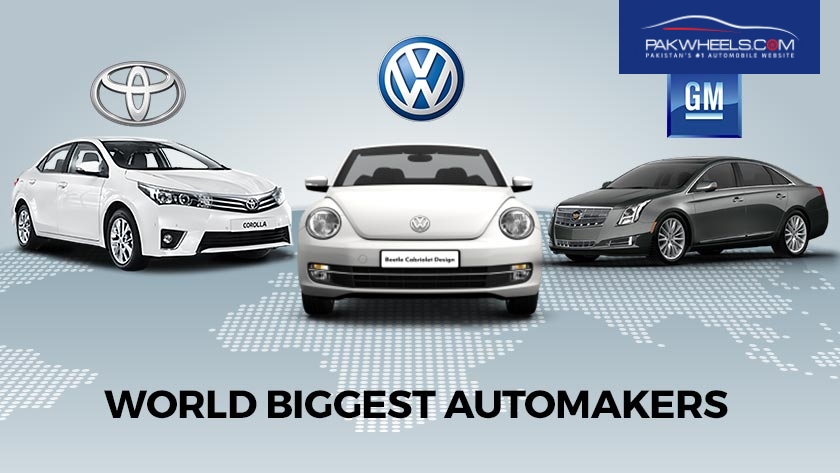 Volkswagen Surpasses Toyota In Sales For January-April 2016
Yesterday, Toyota released their global sales and production data for April. The data revealed that they are falling short of Volkswagen by 90,000 units for the first four months of this year. What's worse is that Toyota sees a decrease of 2.8% when compared to its sales numbers for the same period from last year which further testifies Toyota's global downturn.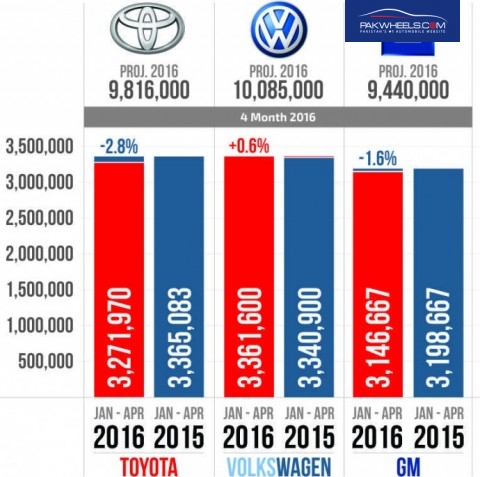 Toyota's drowning sales can be explained by the company's severe supply chain issues this year. However, surprising thing here is a gain in sales for Volkswagen after the infamous 'Diesel Gate'. Last year, Volkswagen confessed to cheating U.S. emission tests by installing purpose-built software in their diesel cars. As a result, Volkswagen was forced to recall immediately around 482,000 vehicles equipped with 2.0-liter TDI engines. In addition to this, the United States federal penalties to Volkswagen goes up to US $18bn along with a chance of being faced with criminal charges. Consequently, leading to the resignation of Volkswagen's then Chief Executive Officer Martin Winterkorn.
Also Read: Switzerland Bans Volkswagen Diesel Cars Equipped With Cheating Software
In contrast to this, Volkswagen's unanticipated rise in vehicle sales can be attributed to their success in Europe and China. Europe acts as a home ground for Volkswagen, where they have observed a strong growth in sales even after Diesel Gate. U.S. however, has been a market where Volkswagen has reported a loss in sales, 5.1% to be exact. But since U.S. hardly account for 5% of Volkswagen's total sales, a drop in sales did not impact their global numbers significantly. More importantly, China which accumulates over a third of total Volkswagen's sales showed a significant rise of around 5%. Volkswagen's strong performance in China and Europe following Diesel Gate explains the global 0.6% year-over-year (YOY) growth for them.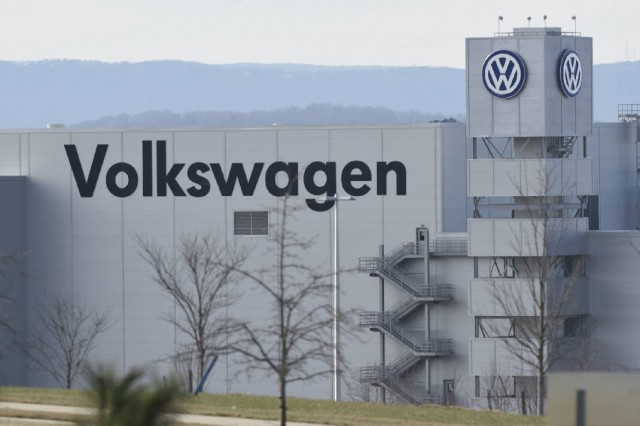 Despite increased sales, Volkswagen has reported a loss in pre-tax profit of about US $0.86bn compared to last year. Hence, an increase in sales would help Volkswagen to overcome the loss of revenue they have incurred due to the controversy. New Chief Executive Officer of Volkswagen has shown his satisfaction on their performance in the start of this year while admitting that 2016 would be a challenging year for Volkswagen. Mr. Mueller said,
"2016 will be a transitional year for Volkswagen; we remain confident that our operating business will again record solid growth this year,"
To sum things up, if Volkswagen maintains their current momentum, they have a decent chance to finish this year on top of Toyota as World's Largest Automaker, dethroning Toyota after a four-year long streak.
Read More: Volkswagen Sales Ahead Of Toyota At The End Of Q1 2016 – Toyota Suffering Plant Stoppages