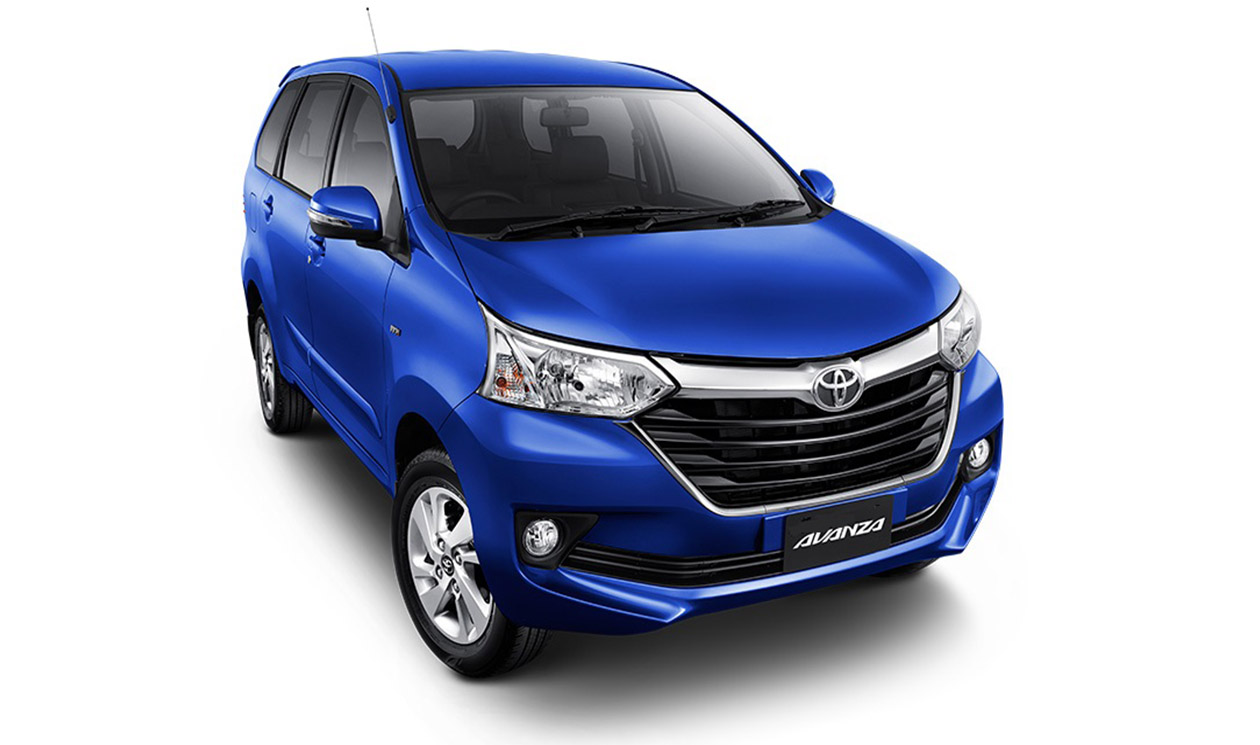 IMC Quietly Launches Toyota Avanza Facelift in Pakistan!
What a year it has been so far for Pakistan's automotive industry; after years of silence, things have finally started to move in the right direction as multiple car launches, decisions for local production resumption and prospective new brands showed interest in our market. Special thanks to the Auto Development Policy of 2016-21.

Following the leaked images of Datsun GO and GO+ testing near Lahore, Indus Motor Company, the brand responsible for Toyota Cars in Pakistan, has officially made the face-lifted Avanza ready for our market. The availability of the new Toyota Avanza comes around a month after IMC made the new Toyota Land Cruiser available with warranty and full after-sales backup in Pakistan. Like the Land Cruiser, the all new Avanza acts as a mid-cycle refresh to its second generation. Talking about the launch-lag (which is a term I use to define the time it takes for a car to launch in Pakistan after its global debut), if we see the track record of Toyota Indus in the recent times, Avanza's facelift launch-lag is almost on par with the recently introduced Land Cruiser in Pakistan, as both of them saw their global debut in August of 2015.
Also Read: Toyota Land Cruiser Facelift Launched by Indus Motors In Pakistan
So What's New?
Exterior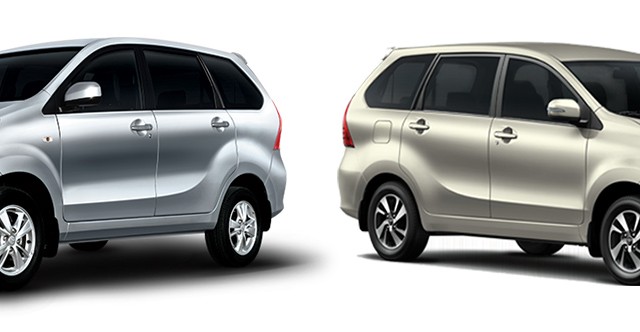 As with nearly every other face-lift, the new Avanza focuses on bringing some aesthetic cosmetic changes to its design. Overall, Toyota Avanza's front sees the greatest amount of alterations, as it now houses a broader and more aggressive looking grille, which has a tweaked chrome garnish distinguishing it from the bonnet. Along with that, it now has wider and larger headlights coupled with a curvier front bumper. Other than that, Avanza's refresh comes with new shoes aka "rims."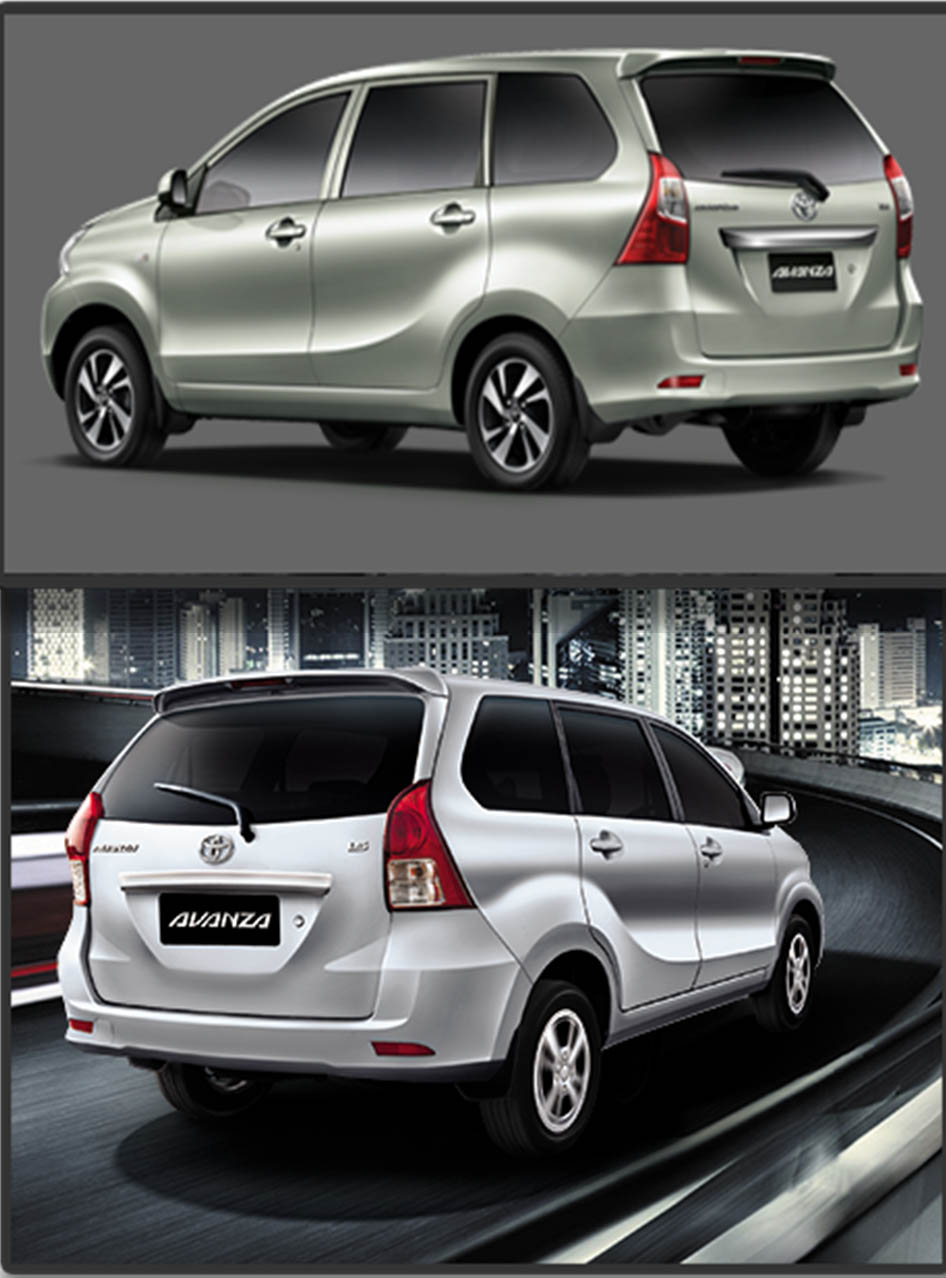 Things are a little too standard when you see the rear end of the new Avanza as it remains pre-dominantly the same as it was, prior to the facelift; with the only differences coming in the form of a chrome garnish on tail-gate handle and a slightly tinkered tail-lamp's bulb configuration. This also means that, just like many other countries, we did not get the tail-lights of the Grand Avanza, which came in Indonesia.
Have a Look: 2015 Toyota Avanza Facelift Brochures Leaked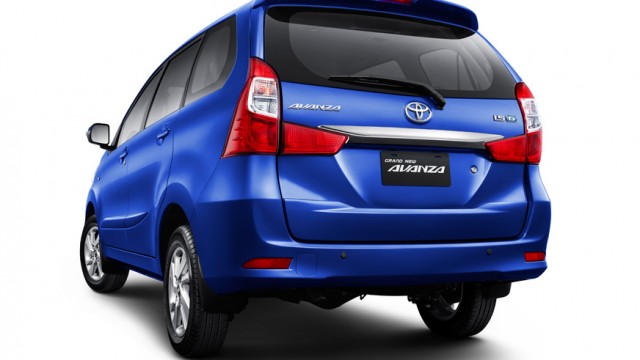 Interior

Interior of the updated Toyota Avanza sees minor modifications, as the color scheme is now a tad darker than it was before. The other noticeable change is a new information cluster. However despite it being labelled as "new" it is still a far cry from the ones, which come inside the various variants of Corolla in Pakistan.

Price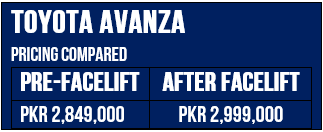 Moving on, as with the pre-facelift Avanza, Toyota Indus will continue selling it in the form of an imported CBU (completely built unit) which means that its price is now steeper, after the facelift as it sees an increase of over PKR 150,000 to round its price tag at PKR 2,999,000. And like every other officially imported CBU, Avanza carries a 2 year and 50,000 KM standard warranty that is covered by Indus Motor Company's 3-S dealerships across the country.
Back in time: 2015 Toyota Avanza Facelift Will Be Unveiled In Indonesia
In a nutshell, Avanza's facelift is a welcome refresh to one of the only two officially available MPVs of Pakistan (the other one being Suzuki APV). However, is a price hike of PKR 150,000 justified along with that is Avanza worth the PKR 3 million price-tag? Enough said show us what you think in the comments section below.