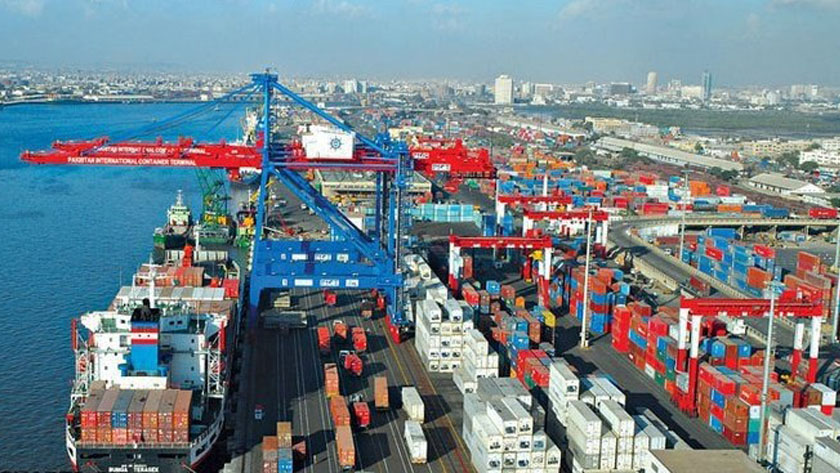 The government of Pakistan issued two SROs namely SRO 1035(1)/2017 and 1067(1)/2017 last year which created a lot of fuss in the local automobile industry and faced harsh criticism from importers. According to SRO 1067(1)/2017 the import of used car would become difficult; similarly, with the issuance of SRO 1035(1)/2017 government imposed duties on 356 items, under which the duty of new imported car having engine capacity above 1800cc was also revised. And now in a fresh development according to a local media outlet, ET, importers in a bid to pressurise the government have decided not to pick their cars from the port until government withdraw its policies, which it introduced in October last year. These actions by importers have created gridlock at the port.
Also Read: Audi, BMW, and Porsche Pakistan in courts against SRO1035(1)/2017
Almost 7,000 imported used cars are waiting to be cleared at the port of Karachi while the same number of vehicles to reach the port in coming days. This vast bulk of cars is creating problems for the port authorities. Moreover, importers are also claiming that Customs officials have not finalised the payment mechanism through which their cargo will be cleared—a reason presented by the importers for not picking up their cargo from Karachi port.
While talking to media, Chairman All Pakistan Dealer Association, H.M. Shahzad said that government should have devised a new mechanism before implementing new rules and policies. Now car importers have to pay demurrage while clearing their cars from the port, he further added.

Car importers wanted the government to give them enough time before implementing the new policy; however, the Ministry of Commerce at that time didn't give any relief to the importers.
RELATED: Cars for Sale in Karachi
Authorities are claiming that too many imported cars are coming in the country and if somehow they reduce the import of cars for few months, it will reduce the trade deficit of the country in the ongoing FY ending in June.
Last but not the least, local automotive analysts have asserted that on an annual basis Pakistan is spending around $750 million on used cars, which is undoubtedly a huge sum.
That is it from our side, drop your thoughts in the comment section below.