As Pakistan's auto arena starts to get over the launch of 2016 Honda Civic, the other two manufacturers in Pakistan's market seek to steel Honda Atlas' thunder. Toyota IMC (Indus Motor Company) made an attempt by officially launching the face-lifted Land Cruiser in Pakistan. And now Pak Suzuki seems to be taking charge, this week, if you were around a TV set then you have probably watched their latest TVC/Music Video.
Also Read: Pak Suzuki Increases Prices of its Cars Amidst Falling Profit Margins

Pretty much like Suzuki Swift's ad which came out in the start of this year, this advert does not mark a product announcement instead, highlights what's being offered by Suzuki at the moment. If you haven't seen the music video already, let me walk you through it.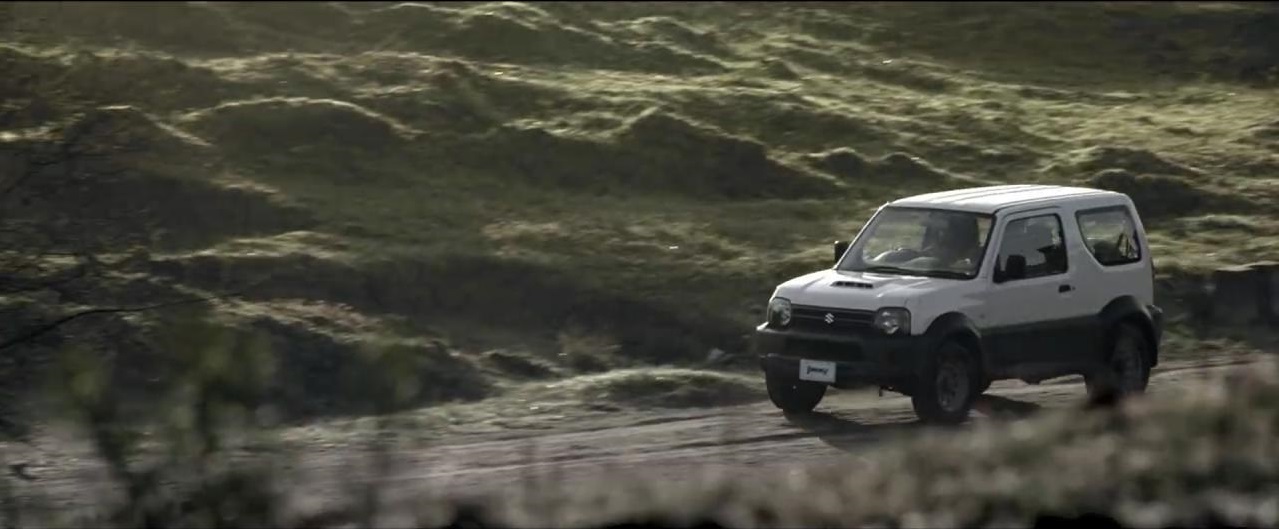 The music video kicks off by showing four career oriented characters drive their way to work in four different Suzuki(s) i.e. a Kizashi, WagonR, Swift and Jimny. While both the female characters simply turn their way in Suzuki Swift and Wagon R, the photographer in the film is seen surging his way through some stunning sites of Pakistan (something I liked about the film) in a Suzuki Jimny.
Suzuki's ambitious attempt to show a drifting/sliding Kizashi fails!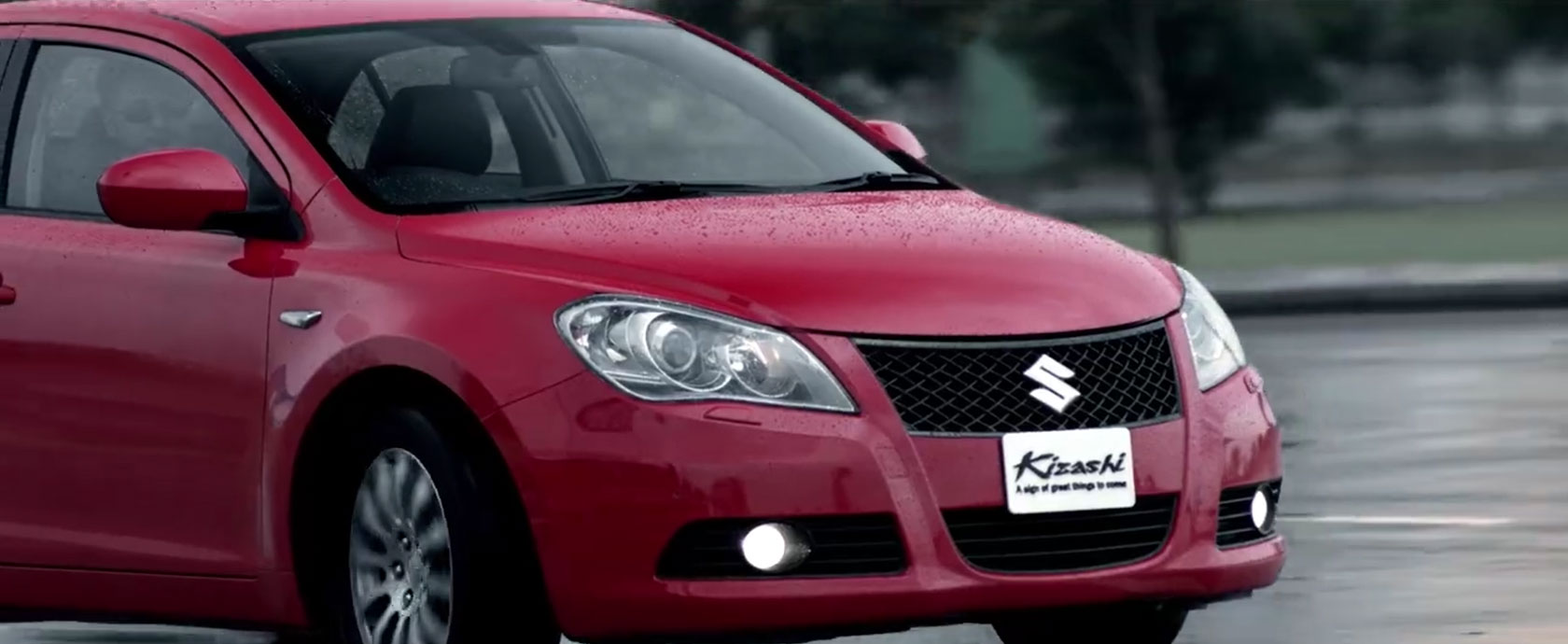 One of the four lead characters of the TVC who looks to be a lawyer is seen failing to drift a front wheel drive (FWD) Kizashi. After watching the scene, it looks like Pak Suzuki were all so interested in shooting a drifting Kizashi that they gave it a wet parking lot to make the process easier. But as any car guy would anticipate, the shot did not come out well. Suzuki tried to cover the failed drift by sending three riders on Suzuki Intruders who stop by Kizashi with a smile on their face. Pak Suzuki probably believed that the smile would be perceived by the audience as an appreciation to those power slides, but I saw the clear sarcasm in them.
The lead characters of the film reprise riding Suzuki's super-bikes at night while APV and Suzuki Marine make brief appearances!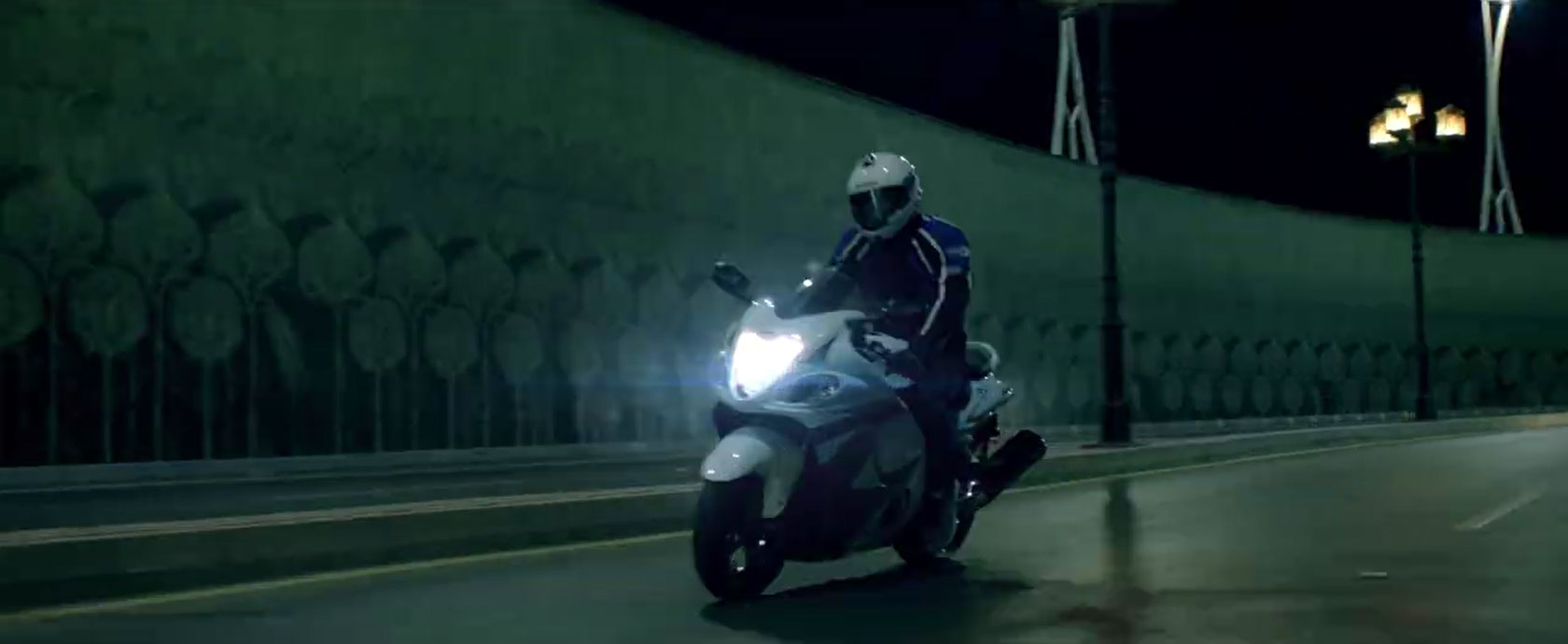 Suzuki replaced the cars of the main characters to super-bikes at night to feature Inazuma, Hayabusa, Bandit and Intruder in the TVC. In addition to this, APV too makes an appearance, though a brief one, in the later part of the video as the four are seen partying in what looks like Karachi.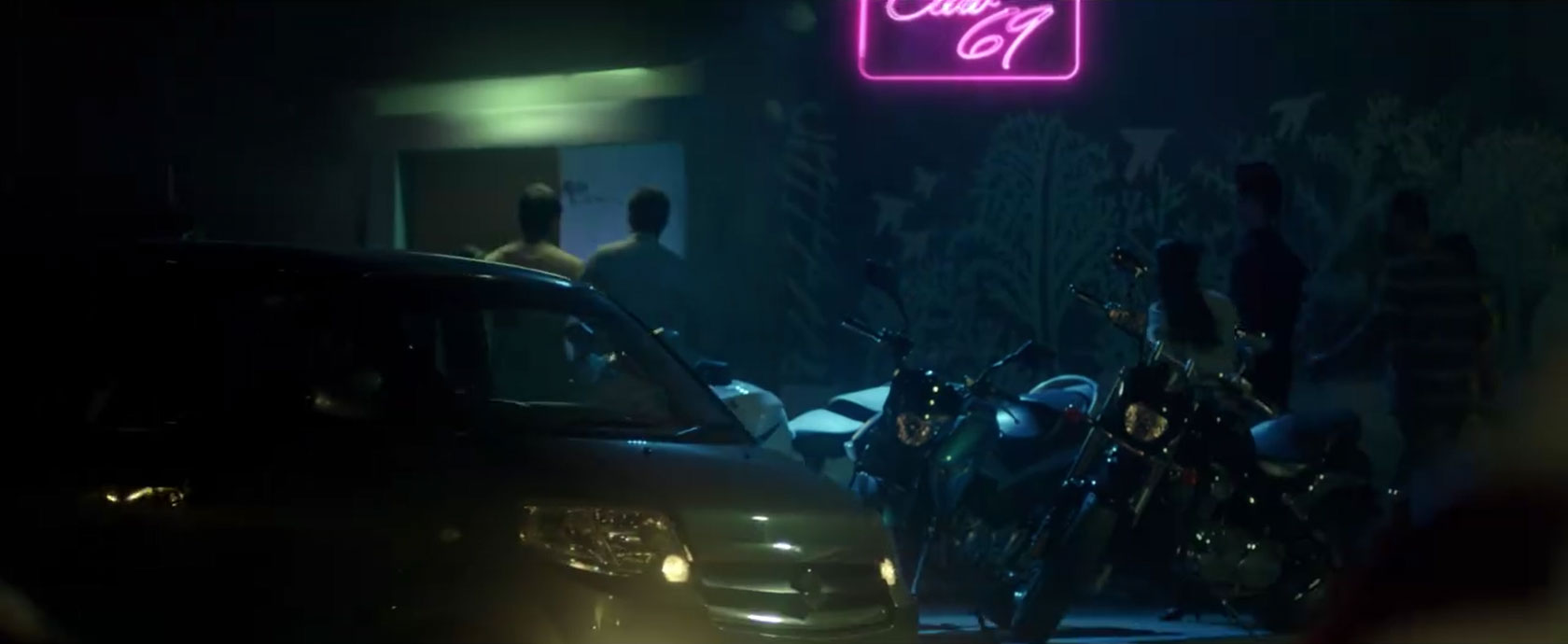 Suzuki did a great job to end the video by showing all four characters hanging out on a boat powered by Suzuki Marine engine. So in this way each and every product category offered by Suzuki in Pakistan got a chance to make an appearance in the film – But there is a catch!
Do Pak Suzuki themselves find Mehran, Cultus, and Bolan as Outdated?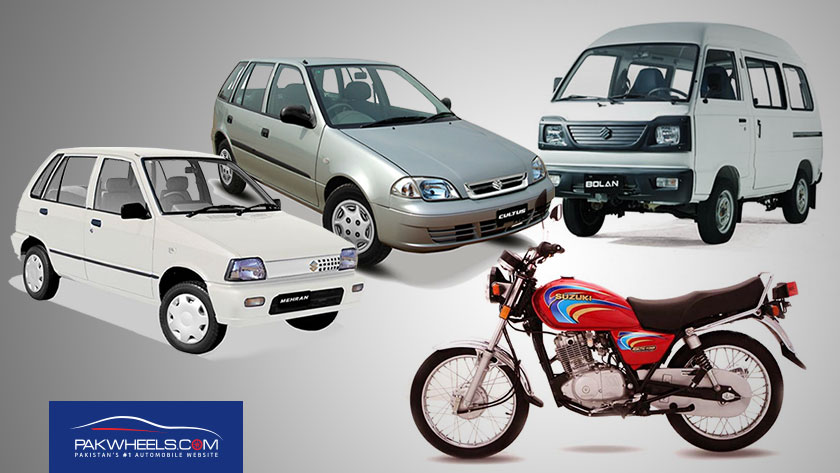 Okay so, they show Swift, Wagon R, a drifting Kizashi, an off-road Jimny and a shot of APV, in addition to these, we can also see them showing off their super-bikes in the film, even in the end Suzuki outboard motors make an appearance. But what about the best sellers like Bolan, Mehran, and Cultus plus the range of economical bikes offered by Suzuki? Is Pak Suzuki ashamed of their lower tier offerings? Because it is odd to see the cars and bikes which hardly contribute to Suzuki's revenue (exceptions in place) getting featured in the brand's video while their actual money makers are left out! To me, the simplest answer to this question would be that Pak Suzuki either knows that the public is well aware of the three since they have been around for years, even decades in some cases. Or else the other possibility could be that Pak Suzuki wants to market itself as a progressive/premium brand which is also suggested by the tone of the song.
Have a Look: Here are 2 Imported People Carriers Instead of Suzuki Bolan in Pakistan
The failed attempt to drift a Kizashi aside, the video itself was well curated. But then seeing Pak Suzuki ditch my favorite Suzukis in their brand video, angered me to my very soul.
What do you think led to the exclusion of the three best selling cars of Pakistan from Pak Suzuki Brand's Music Video? Let us know in the comments below.