PakSuzuki…It Is Time To Bid Farewell To Mehran
Some 31 years ago, engineers at Suzuki Motors Japan developed the 2nd generation of Suzuki Alto, better known to us as the 'Suzuki Mehran'. The 1st generation of Alto was actually called 'Suzuki FX' in our market. While globally the life span of 1st generation Alto (FX) was from 1979-1983 & the 2nd generation Alto (Mehran) is 1984-1988, in our market the FX was available from 1983-1988 while the Mehran, which appeared with an Alto badge in 1989 is still available as a 'brand new car' in 2015, and from the looks of it, will be available for years to come.
When the 2nd generation Alto (Mehran) arrived in our market back in 1989, it used to cost roughly around Rs. 90,000/- PKR. And like its predecessor, the Suzuki FX, was the cheapest car available in the market. With an 800cc carburetor engine under the hood and a very basic leaf-spring rear suspension setup, the car was undoubtedly one of the easiest and cheapest vehicles to maintain. It was a dream of a common man, to afford a car and Mehran provided just that. With little or no drive pleasure, zero safety and a rather uncomfortable drive, it still rules the hearts of many. However as the years kept passing by, the built quality is on a decline while the prices kept shooting up.
Also Read: Pak Suzuki Is Replacing Its Cultus With Suzuki Celerio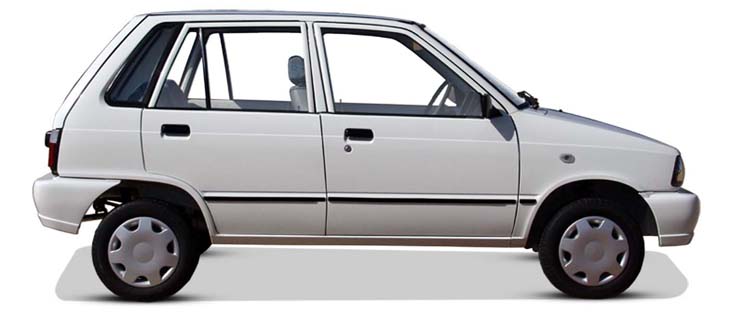 In a time when technology is at its very best, when we use smartphones, wireless broadband, maintain our bank accounts and transfer funds without having the need to go to bank, we have flat-screen LED televisions at our home, communicate via 4G mobile internet, but travel in a car with carburetor and leaf springs. In a time when cars around the world are equipped with latest tech gadgets at throwaway prices, they are environmentally friendly, consume least amount of fuel and are equipped with modern active and passive safety equipment, Mehran lacks all the above. Since it was developed during mid 80's utilizing a very basic technology from the late 70's, with no collision protections, no airbags and no ABS brakes, Mehran is one of the most unsafe vehicles to be produced these days. Although it has a small engine and according to people its fuel efficient, but technically it lacks 5 speed transmission and consumes more fuel than any modern engine of similar capacity.
Today most of the people are demanding a change, and it's quite justified as well. The Mehran since 1989 hasn't evolved at all. In about 25 years apart from the electronic fuel injection, the only 'technological advancements' it received were different headlamps and bumpers, the radiator grill…and yes, 2 less air-conditioning ducts in the dashboard. Although Mehran was a very successful car of its time, in fact it still is, provided there is no competition in its class. Yet it's extremely cheap to maintain, reliable and economical too, spare parts are dirt cheap and are available all over the country. However good things should be replaced by better things and that's what PakSuzuki should do. But instead, a whooping price tag of PKR 625,000/- for the base VX version and PKR 748,000/- for the VXR CNG isn't by any means justified. If you calculate the on-road price it might end up a little less than PKR 800,000/- If you are spending such a huge amount buying a Mehran and then you take a look at it and ask yourself, "Is this what my hard-earned money's real worth is?" I am pretty sure the answer will be an absolute NO. With such a high price tag it's no longer a "ghareeb admi ki gari" as it once use to be known as.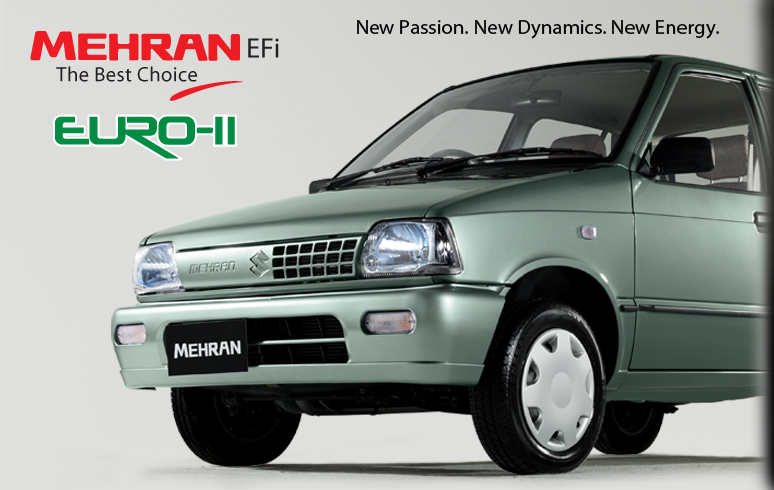 Around the world the 2nd generation Alto was produced in different countries but was eventually phased out. It was no doubt one of the popular cars in various markets but the difference between price and the features offered was drastic. In India, the Maruti 800 was phased out in 2013, but it was available from just 2,78,000/- INR (PKR 4,49,000/-) up to 3.18 lac INR (PKR 5,14,000/-). A little comparison with Chinese Alto might give a better idea of how a car from mid 80's can be modernized while still justifying the price tag. Zotye Auto, a small auto manufacturing company in China acquired Jiangnan Autos who bought the whole vehicle intellectual property rights from Changan-Suzuki joint venture enterprise. In 2010 Zotye released the TT with a price tag starting from just $2,830 (PKR 3,01,800/-) and up to $4,200 (PKR 4,48,000/-) for the fully loaded version, as opposed to the local Mehran which is roughly around $6,000. The Zotye TT boasts a totally redesigned dashboard, 4 spoke steering wheel, cup holders, digital odometer, an Mp3 player with USB input, an Efi engine, front & rear seat-belts, collapsible steering column, ABS brakes, proper rear suspension with coil springs and dampers, alloy wheels, proper retract side mirrors etc.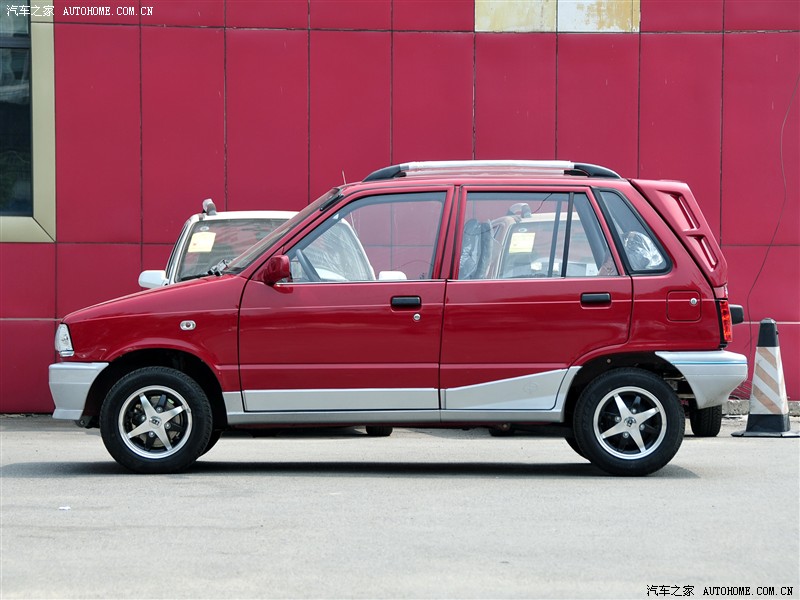 This is a whole lot to offer than what PakSuzuki delivers us, in much lesser amount than what we pay. By the start of next year, Mehran will be entering 27th year of its life in our market, and the improvements that Paksuzuki have made over the course of nearly 3 decades are next to nothing. With a price tag this high, they should have given at least half of the stuff offered by Zotye, even then we believe it's time to say good bye to Mehran. The Alto is currently in its 8th generation globally, it's high time for PakSuzuki to give Mehran a break and offer us safe and modern fuel efficient cars that are safer for the environment as well as the occupants.
Browse the gallery below to view the Chinese Alto