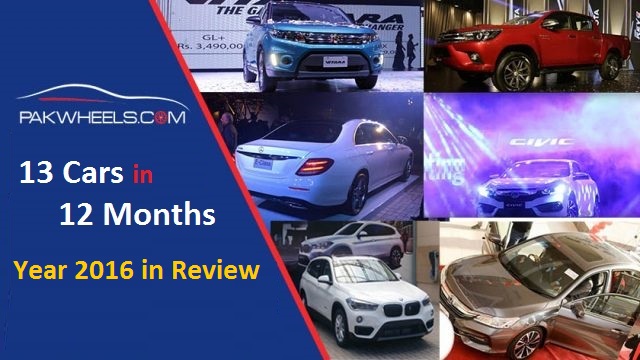 13 Cars in 12 Months – 2016 A Year in Review
As 2017 finally crawls its way to our calendars, we take a moment to recap the year 2016, which without a doubt will be remembered as one of the most prolific years in Pakistan's automotive history. A year which gave our industry, a much needed Auto Development Policy; a policy which, despite its flaws, looks poised to play a dominant role in the future. The catalyzing factor is already evident in the fact that Pakistan's auto market greeted thirteen new cars in a period of twelve months.
First up: Face-lifts
In addition to being an exciting year for our auto market, 2016 will unarguably be recalled as a year that contributed a great deal to the widespread acceptance of CUVs (compact utility vehicles) in Pakistan.
Initially beginning with the launch of Honda HR-V, 2016 wraps up with the release of Suzuki Vitara, which joins a growing list of options in the sub-PKR 3.0-4.0 million price tag that now already features three crossovers with one more on its way to being launched in 2017.
And as we wrap up one of the most exciting motoring years in our country's history, we wish you a prosperous 2017! Happy Motoring!
Do you have something to add to this story? Comment down below to let us know!